Barron's Shows How Warren Buffett Got 120% Return on the Goldman Sachs (GS) Deal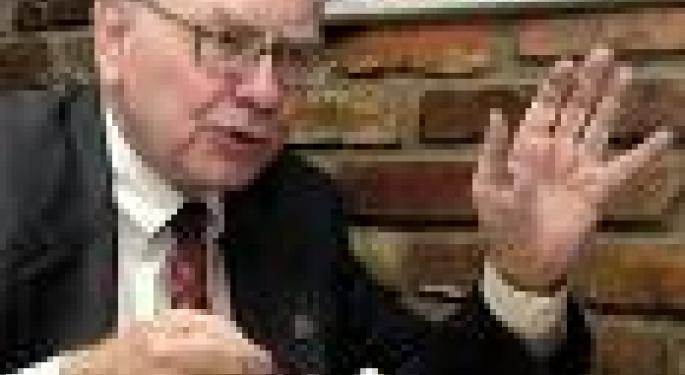 What is expected out of the Great Oracle of Omaha? Warren Buffet has consistently beaten the S & P over a period of two decades. Now on dissecting the returns that he will be earning from his Goldman Sachs (NYSE: GS) investment, Barron's says we can realize that he has beaten the US treasury also to earn a handsome return from investing in the same company, during the same time period and almost at the same price.
How, you may wonder. Warren Buffett agreed, on Sept. 23, 2008, to invest $5 billion in Goldman Sachs through a purchase of perpetual preferred stock. He also got warrants to buy up to $5 billion of Goldman common shares at $115 each, some 8% below where the stock was trading at the time. He ended up owning 10% of the bank, with convertible shares paying a 10% dividend.
In mid-October 2008, Goldman and Morgan Stanley (NYSE: MS) each got $10 billion from the Treasury; Bank of America (NYSE: BAC), Citigroup (NYSE: C), JPMorgan Chase (NYSE: JPM) and Wells Fargo (NYSE: WFC) each got $25 billion.
Now, Timothy Geithner's office is showcasing what a great investment the government made in Goldman touting the 23% return on the $5 billion of the taxpayers money. Comparatively, Warren's investment made him a super 120% return. Goldman stock ran up to $180 from $115, a gain of $2.8 billion for Warren. Then a 8% discount on warrants, it gives an even better return of $3.2 billion to him.
Buffet has been considered the shrewdest and the biggest value investor of all time. The calculations shown above only reinforce that fact.
Posted-In: Warren BuffetEarnings News Markets Personal Finance
View Comments and Join the Discussion!