Current Promo: 2 Winning Options Trade Ideas for only $7 Your First Month.
For traders specifically looking to trade options, choosing the best options trading platform can be particularly crucial. Most major brokers have options trading capabilities, but not every platform is geared specifically for options trading. Below, we're taking a look at the top choices for these trading platforms, from free options trading to paid platforms.
Best for Options Traders
Low commissions are just the tip of the iceberg when it comes to choosing the best option trading platform. Traders need to consider hidden fees, such as platform fees and data fees.
Different traders have different skill levels, trading strategies, and needs. Options trading can be complicated, and beginners need to make sure to find a platform with plenty of educational resources and guidance. Advanced traders need to look for professional-grade features and research. Before choosing the right broker, each trader needs to consider his or her trading style and which features are most important in maximizing profitability.
Here's an overview of some of the top option-trading platforms based on several different criteria.
1. Charles Schwab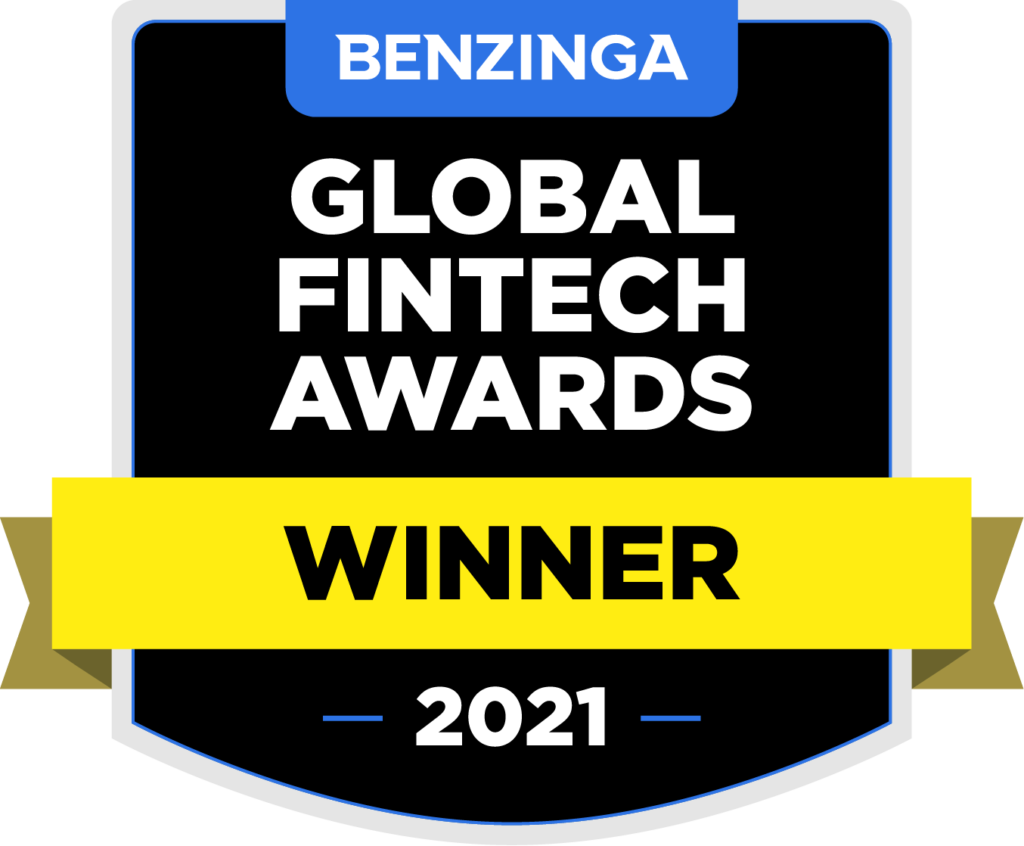 Trade options with Schwab for less — and gain more technology (like StreetSmart Edge on Schwab.com and Schwab mobile apps). You'll find:
$0 base + $0.65 per options contract
Intuitive tools and platforms
Support from options specialists
Education and expert commentary

1 Minute Review
Charles Schwab is a solid choice for traders of all skill levels. It offers full access to the U.S. equity and options markets as well as 30 international markets. Traders can create a diverse portfolio with $0 commissions and no account minimums. Schwab's margin trading is expensive but Schwab makes up for it with affordable futures and options trades, along with a comprehensive mobile offering.
Best For
3 trading platforms perfectly in sync makes matching your platform to your skill level a snap
Excellent futures trading education for new traders
$0 account minimum means anyone can start trading
Pros
Wide range of available assets to trade, including futures and 30 global markets
SmartStreet Edge platform is powerful enough for advanced traders, yet easy enough for new traders to utilize
Unique educational resources (like infographics and podcasts) make learning fun
Cons
Margin rates are more expensive than competitors
More limitations on available margin than competitors
Expensive mutual funds
2. Axos Self-Directed Trading
Options trading demands flexibility and attention to detail. Axos Invest's newest digital investing platform gives traders what they want: speed, low cost, plus research. Touted as a place where "you can do you," users only have to spend $1 to execute an options trade. Not only are your investments entirely in your hands, but they're also affordable. You pay just:
$0 for stocks
$0 for ETFs
$9.95 per trade on mutual funds
Setting up a Self-Directed Trading account is a streamlined process. It takes only 5 minutes to apply, and approvals often come in a matter of hours. New account holders can usually start trading as fast as they can fund their account.
And for those wanting even more, Axos Elite is an exclusive monthly membership that supercharges your approach to investing, Elite members have even lower options trading costs, access to extended trading sessions, margin capability, and research provided by TipRanks™.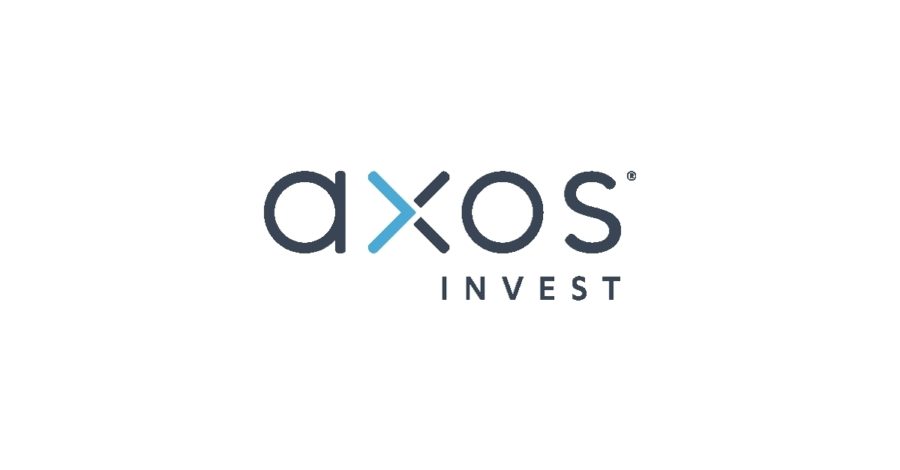 1 Minute Review
It seems like new digital investment management platforms are sprouting up left and right, and for good reason — there's a great need for easy, straightforward investment management that doesn't cost an arm and a leg in fees or to get started. If you're new to investing or an old hat who wants to make the switch to a virtual manager, deciding which features you need can be confusing if not overwhelming.
If you want a no-frills financial management platform, Axos Invest (formerly WiseBanyan) takes a traditional but sophisticated approach to automated online investing.
Best For
Traditional investors trying out an automated investor for the first time
New investors that want to take a hands-off approach to portfolio management
Pros
Straightforward automated investing
Relatively low account minimum and automated investing fee
A solid roster of available investment account types
Cons
Not a stand-out from other services if you're someone who likes all the bells and whistles with your digital financial platform
No direct relationship with a human financial advisor
3. TradeZero
TradeZero is dedicated to making powerful trading tools as accessible as possible. You can trade for free or step up to more advanced plans when you have more money to invest.
If you need more trading power, paid orders are only $0.0003 per share. Outgoing ACH transfers are just $5, and incoming wire transfers are free. You can read more about the low prices at TradeZero here or check out a full review of the platform here.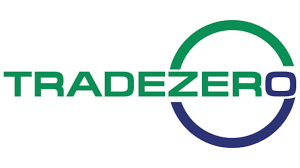 1 Minute Review
TradeZero is an online broker and free stock trading platform that provides everything you need to successfully share and trade, including round-the-clock customer support. TradeZero provides four different trading state-of-the-art software programs with its services, a locator for sourcing shares for shorting, commission-free trades, and real-time streaming, to name a few of the features promoted on their website. The software is a unique and (potentially) affordable option for anyone interested in stock trading.
Best For
Traders seeking high transparency and mobility in a stock trading program
Those attracted to commission-free trades
Those seeking a free version of a high-quality trading program
Pros
24/7 live customer support
Uses ZeroWeb technology, a powerful level 2 online platform with direct market access
Mobile app allows users to access stocks and trade in real-time while on the go
Cons
Enforces Pattern Day Trading restrictions (accounts need to maintain a daily equity balance of at least $25k)
Mobile app could offer more features
4. Interactive Brokers
IBKR Options Pricing:
IBKR Lite: $0.65 per contract minimum; $1 per order
IBKR Pro: $0.25 per contract minimum; $1 per order tiered discount available
The OptionTrader Combo tab allows traders to monitor price variations, view all available chains or filter for specific contracts and configure columns to view calculated model prices, implied volatilities open interest and Greeks.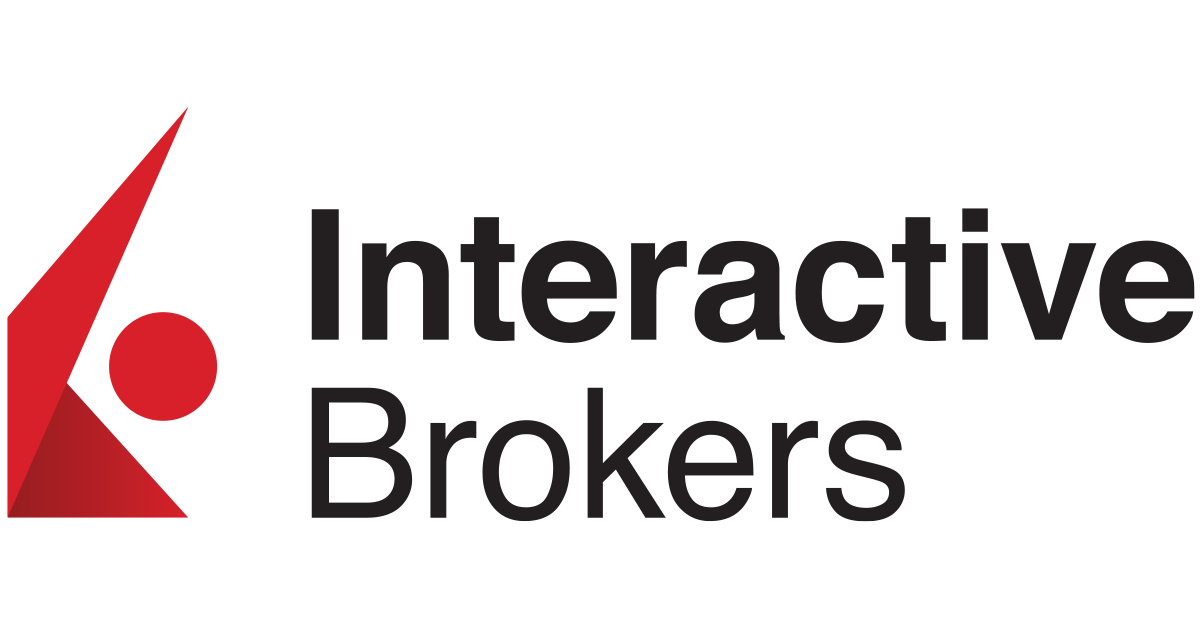 get started
securely through Interactive Broker's website
Best For
Global and Active Traders
1 Minute Review
Interactive Brokers is a comprehensive trading platform that gives you access to a massive range of securities at affordable prices. You can buy assets from all around the world from the comfort of your home or office with access to over 135 global markets. Options, futures, forex and fund trading are also available, and most traders won't pay a commission on any purchase or sale.  
IBKR is geared primarily toward experienced traders and investors but now with the availability of free trades with IBKR Lite, casual traders can also acclimate to IBKR's offerings.
Best For
Options traders
Traders trading 24/7
Sophisticated investors
Access to International markets
Pros
Advanced trading platform & suite of options trading tools to create & execute sophisticated trading strategies
Fixed fees offer infrequent traders low, flat rate per contract, inclusive of all fees
Tiered fees offer active traders lower cost per transaction and possible exchange rebates for higher volumes
Cons
Beginner investors might prefer a broker that offers a bit more hand-holding and educational resources
5. Options AI
If you're an experienced options trader looking for a visual, innovative platform, Options AI may be right for you. Newer investors can also benefit as the platform is great for upgrading to spreads.
Options AI includes Chart Trade, Fast Trade, and Trade Scanner. These features allow you to set a profit zone, generate credit or debit spreads, compare ways to trade any view, filter categories and scan for trades based on probability of profit or expected moves.
Fund your account and qualify for rewards that include commission-free trading and more.

1 Minute Review
Options AI is a next-generation trading platform that aims to level the odds for retail options traders by putting institutional-style spread trading at their fingertips.
Options AI believes that improving access to the higher-probability strategies enjoyed by institutional traders, while letting customers know exactly what's at risk, is just as important as low commissions.
Best For
Retail investors wanting to upgrade options trading
Those who want a faster, more innovative platform
Investors who need advanced order options but who don't want to pay extra commissions depending on order type
Pros
Straightforward and simple investing platform uses AI to enhance investing
Low, standardized commissions that don't vary depending on order size
Free education center that helps you learn more before you invest
Interactive charts
Cons
Limited options to contact customer service
6. TradeStation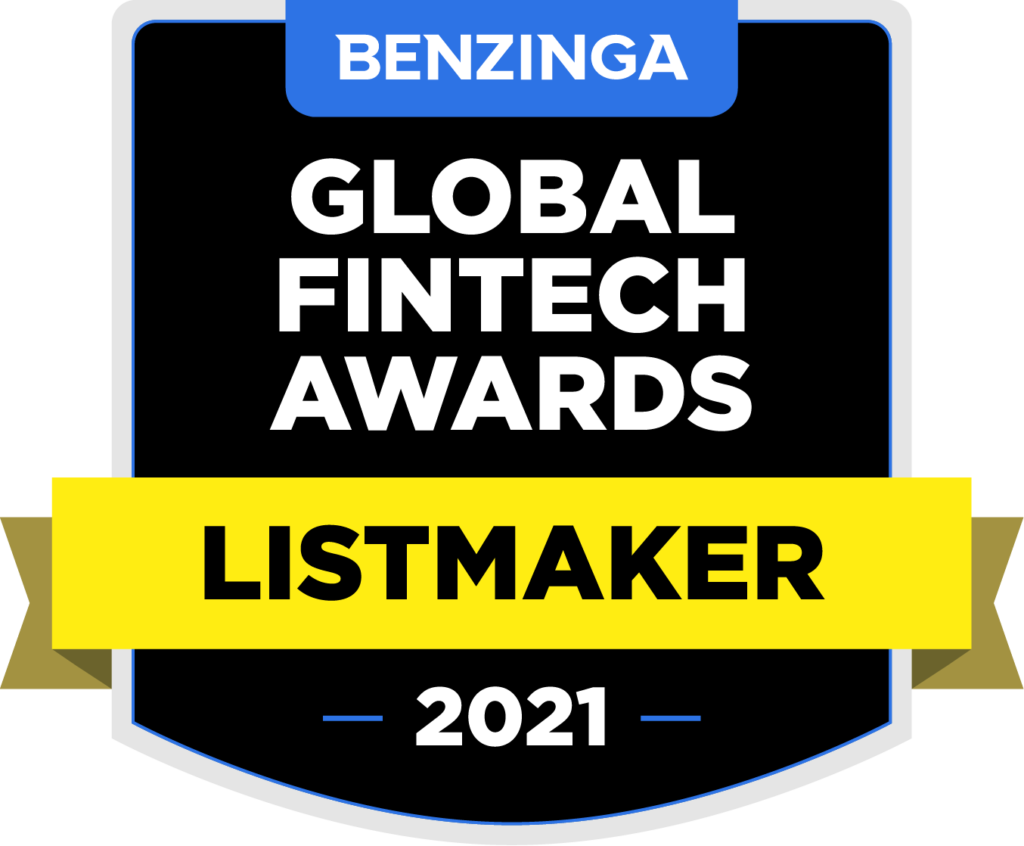 TradeStation is for advanced traders who need a comprehensive platform. The brokerage offers an impressive range of investable assets as frequent and professional traders appreciate its wide range of analysis tools. TradeStation's app is also equally effective, offering full platform capabilities.

1 Minute Review
TradeStation is for advanced traders who need a comprehensive platform. The brokerage offers an impressive range of investable assets as frequent and professional traders appreciate its wide range of analysis tools. TradeStation's app is also equally effective, offering full platform capabilities.
Best For
Advanced traders
Options and futures traders
Active stock traders
Pros
Comprehensive trading platform and professional-grade tools
Wide range of tradable securities
Fully-operational mobile app
Cons
Confusing pricing structure to leave new traders with a weak understanding of what they pay
Cluttered layout to make navigating TradeStation's platform more difficult than it should be
7. TD Ameritrade
There's no better place to get started trading options than TD Ameritrade. Right off the bat, TD Ameritrade's $0 account minimum makes the platform accessible to every options trader. The Trade Architect platform provides a simple, easy-to-navigate trading environment that isn't intimidating for new options traders and provides easy order execution.
TD Ameritrade recently completed an acquisition of Scottrade, which will provide options traders with another level of flexibility as well. Right now, TD Ameritrade charges $0 fin options based fess and $0.65 for options per contract.

1 Minute Review
This publicly listed discount broker, which is in existence for over four decades, is service-intensive, offering intuitive and powerful investment tools. Especially, with equity investing, a flat fee is charged, with the firm claiming that it charges no trade minimum, no data fees, and no platform fees. Though it is pricier than many other discount brokers, what tilts the scales in its favor is its well-rounded service offerings and the quality and value it offers its clients.
Best For
Novice investors
Retirement savers
Day traders
Pros
World-class trading platforms
Detailed research reports and Education Center
Assets ranging from stocks and ETFs to derivatives like futures and options
Cons
Thinkorswim can be overwhelming to inexperienced traders
Derivatives trading more costly than some competitors
Expensive margin rates
8. Tastyworks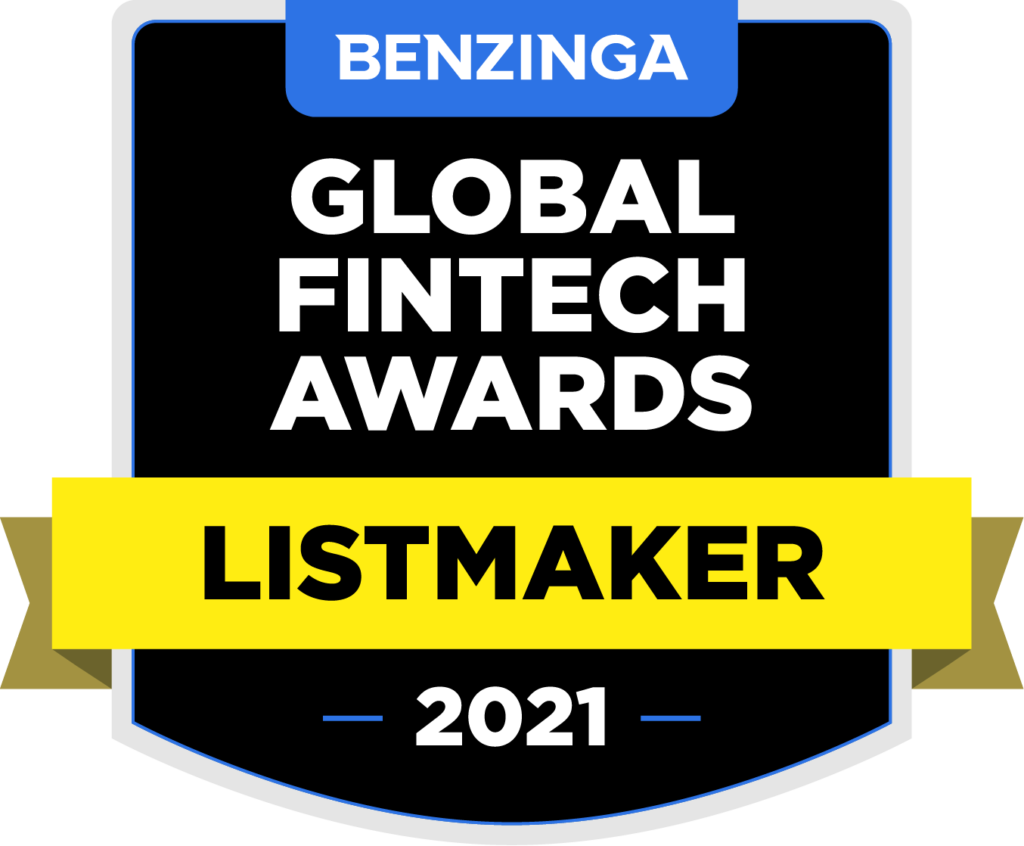 Tastyworks allows opening of an individual, entity/trust or joint account, and the account type held with the brokerage can be margin, cash or retirement. In margin trading, you are allowed to trade with borrowed capital, facilitating the use of all trading strategies available with the broker, while a cash account requires that you fully fund transactions, and also restricts usage of some trading strategies such as spread and uncovered options.

Best For
Options Education
1 Minute Review
Tastyworks is a sophisticated options and futures broker aimed toward experienced traders. The platform was designed by the founders of thinkorswim with functionality and precision for complicated options trades and strategies. Tastyworks offers stocks and ETFs to trade too, but the main focus is options. 
Options on tastyworks are only charged a 1-way, $1 commission —  far cheaper than almost all competitors. Commissions on futures and micro futures are also affordable, and there's no minimum required to open a cash account. It's $2,000 if you want to use margin.
Best For
Options traders
Futures traders
Advanced traders
Pros
Powerful platform inspired by thinkorswim
Multiple order types and strategies
Cheap options commissions
Cons
Advanced platform could intimidate new traders
No demo or paper trading
9. Gatsby
It can be intimidating if you're not a current follower of trade lingo or a professional trade enthusiast, but that's why Gatsby has created its platform. Gatsby merges everyone's resources and expertise to give you the chance to optimize trading strategies. Gatsby leaves the commissions for other brokers so that you can begin earning instantly after signing up, and as a new trader or professional, you'll have the option to trade for companies and ETFs.
If you don't want to trade for companies? You have the choice to trade against them.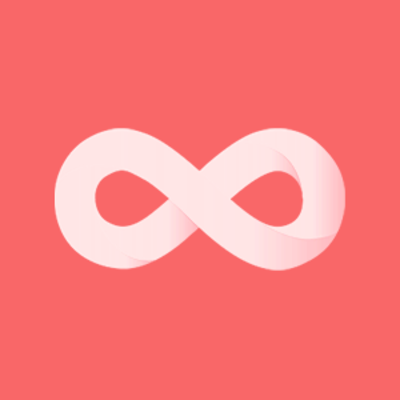 1 Minute Review
Gatsby is a trading app that provides users with a less intimidating way to enter the options market. With a simple layout and social trading features, Gatsby offers investors an easier way to trade options without incurring expensive commissions. Though the platform doesn't offer most of the stock analysis tools and educational options provided by competitors, Gatsby can provide users with a faster and more intuitive way to trade options and stocks. In the future, we can't wait to see how Gatsby continues to expand its customer service and educational options.
Best For
New investors
Investors looking for a fee-free way to trade options
Investors interested in earning rewards when they trade
Pros
Simple risk meter provides new investors with an easier way to gauge their trade's chance of profiting
Intuitive layout can be ideal for new investors
Investors earn gift card rewards when they use Gatsby to invest
$0 fees and commissions and a $10 account minimum make Gatsby accessible
Cons
Limited educational resources
Limited routes to contact customer service
What is Options Trading?
When it comes to the stock market, most people think no further than buying and selling individual stocks. Truthfully, the process of options trading isn't much different than stock trading.
However, an option is simply a contract to buy or sell a stock at a pre-negotiated price and by a certain date. Simple as that. Learn more about how to trade options.
Options traders bet on which direction they think the price of a stock will go. Options contracts can be based on a wide variety of underlying securities, however, and many different types of orders can be placed, which makes them more versatile than stocks.
For example, those trading options can decide whether the prices could go up or down on the following:
Individual Stocks
Indices
Foreign currency
Make sense? Sure, it does.
Buying and Selling Options
To buy options, you simply choose exactly what you'd like to buy and how many, and then place a buy to open order with a broker. If your order goes up or down in value, you have some options. At any rate, you can:
Sell at the agreed-upon price
Sell the contract to another investor
Let the contract expire
Enter calls and puts, too.
Benzinga's #1 Breakout Stock Every Month
Looking for stocks that are about to breakout for gains of 10%, 15%, even 20% potentially or more? The only problem is finding these stocks takes hours per day. Fortunately, Benzinga's Breakout Opportunity Newsletter that could potentially break out each and every month. You can today with this special offer: