If you want to start trading futures or switch brokers, visit NinjaTrader.
Futures trading history is as simple as understanding the concept of farmers planting crops every spring, and then, every fall, farmers harvesting grain and locking in prices early in the season, rather than later. In fact, farmers were originally the ones who taught Wall Street how to trade futures. (No lie!)
In choosing a broker, serious futures traders must balance low commissions, intuitive platforms, excellent customer service and up-to-date research options. Traders also need charting and screening tools to guide decision making.
In a world where futures trading is already a high-risk endeavor, it's even more of a risk if a platform is clunky, a trading app can't keep up, or customer support has no idea what a Fibonacci indicator is. Everything must tick along as smoothly as a Rolex Cellini tracks the seconds in a day.
Start with our guide to find an online futures brokers platform to make your trading experience seamless.
1. NinjaTrader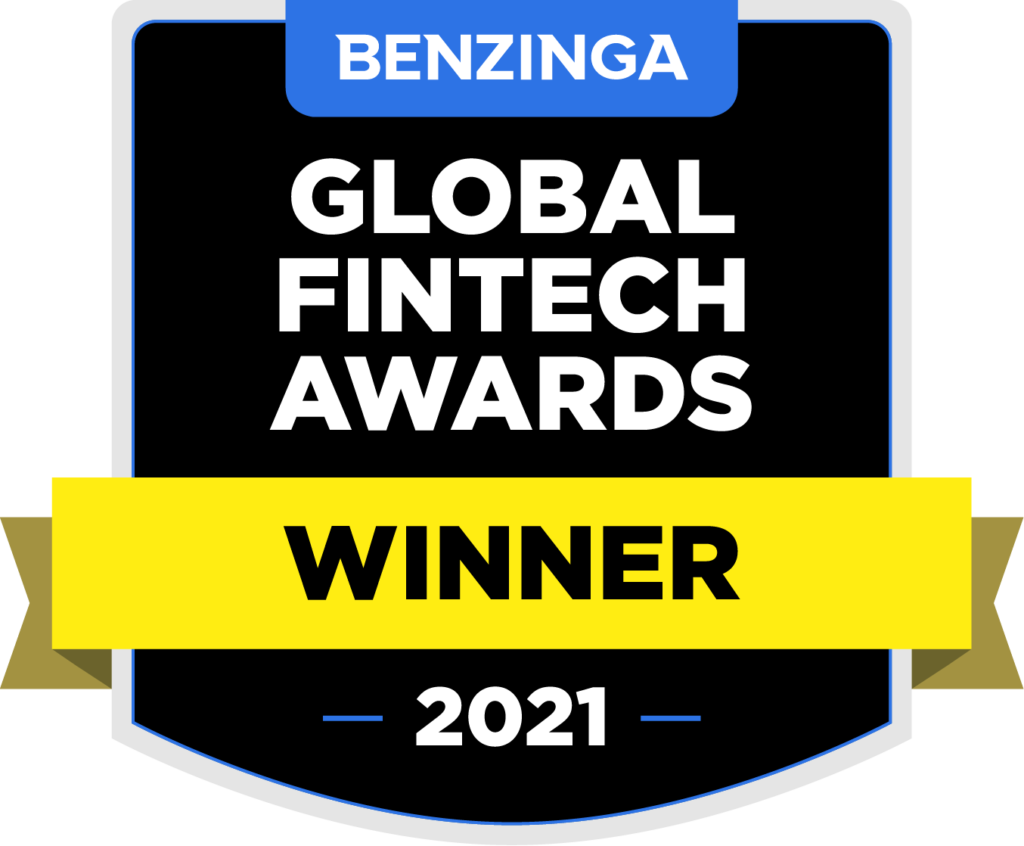 NinjaTrader has an amazing trading platform for those just beginning their trading careers as well as for advanced traders. Its extensive collection of technical analysis tools is perfect for beginners utilizing a demo account, and it even offers a 2-week free trial when you register.
If you want to use NinjaTraders software, you can get it for free when you fund a brokerage account or you can lease the software. You will get access to charts, simulated trading, and market analysis, the essentials for futures trading, even if you get the software for free.

Best For
Advanced Futures Trading
1 Minute Review
NinjaTrader is a powerful derivatives trading platform specializing in futures, forex and options. The platform has a number of unique trading tools. A free version does exist without the extra goodies provided by Trader + and OrderFlow + but users can still break down charts, backtest strategies and trade without upfront payment. NinjaTrader hosts its own brokerage services but users have their choice of several different brokerage options. Accounts have minimums depending on the securities traded and commissions vary depending on the version of the platform. Advanced derivatives traders will have endless fun with the platform's mighty array of tools and analyzers.
The free version, which is included with all brokerage accounts is a great starting platform for new traders without the financial commitment. As you grow in your trading and are ready for more tools and functionality, you can add more complexity.
Best For
Futures Traders
Traders looking for 24/7 action
Advanced Traders
Pros
Powerful analysis tools
Free download and simulated trading
Open source trading apps to enhance experience
Cons
Can only trade derivatives like futures and options
2. Tradovate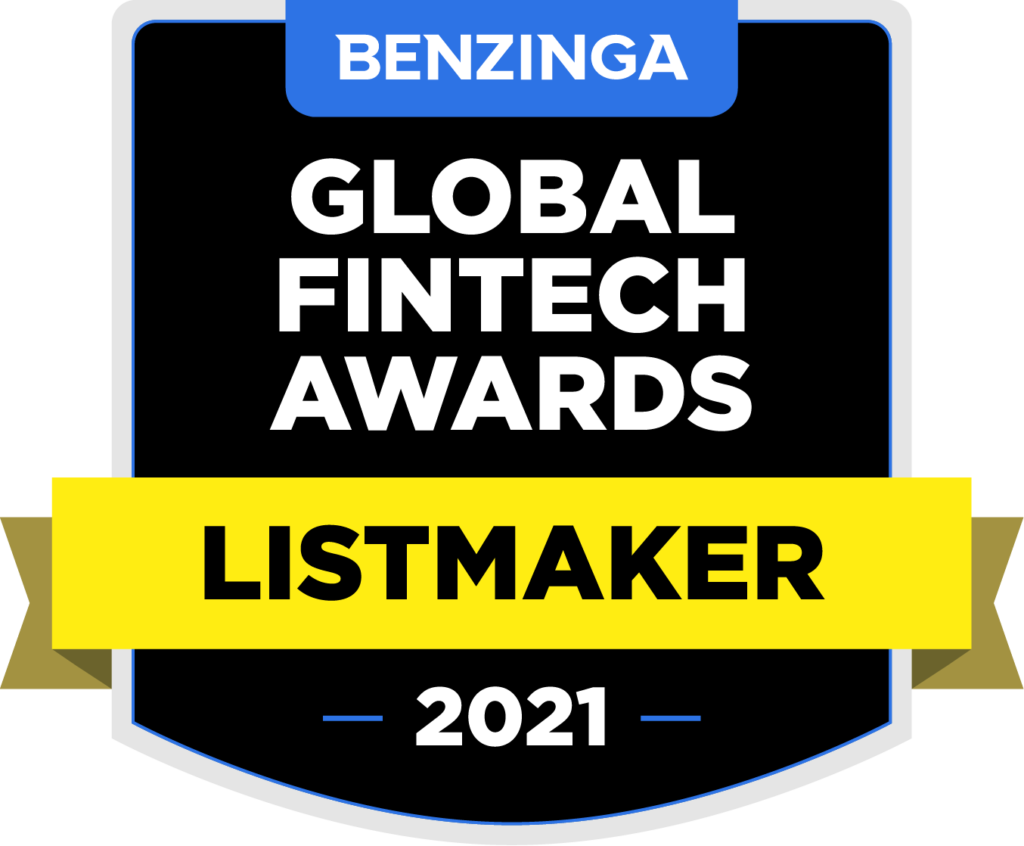 Are you an active futures trader? Look no further than Tradovate. Tradovate offers a Netflix-like approach to commission-free trading and cloud-based solutions. You'll get an integrated experience you can carry seamlessly across any device whenever you want it.
Tradovate is the very 1st online futures and options brokerage to combine next-generation technology with flat rate membership pricing. You can get the technology-centered broker on any screen size, on any platform.

Best For
High-volume Traders
1 Minute Review
Tradovate is an innovative futures broker offering a tiered pricing structure and a comprehensive proprietary trading platform you can access with additional fees. Tradovate offers a community tab that allows you to connect with other traders and exchange trading ideas. New users can test out Tradovate's platform with a demo account and free trial, which allows new investors to master the learning curve before opening an account. Though the platform might be too complicated for traders who prefer a simplified experience, it can be a strong choice for more experienced users.
Best For
Experienced and intermediate futures investors
High-volume traders
Mobile traders
Pros
Free trading platform packed with unique features
Community tab allows users to connect with other traders
Tiered pricing structure
Easy to use out of the box for experienced futures traders
Cons
Currently only supports futures trading
Platform can be overwhelming for new traders
3. Discount Trading
Futures traders looking for volume discounts have plenty of options, but few make trading as simple and affordable as Discount Trading. For starters, Discount Trading doesn't just offer affordable commissions – they have some of the cheapest trading fees of any futures broker currently on the market!
If you make only a single futures trade each month, your commission will be a mere 49 cents per side. However, if you're an active trader flipping more than 50,000 contracts per month, your commission will be just 19 cents.

get started
securely through Discount Trading's website
Best For
High Volume Traders
1 Minute Review
The aptly-named Discount Trading firm offers ultra-low commission rates and day trading margins to clients worldwide. You'll also find low futures day- trading margins. The Indiana-based broker offers over 20 different futures trading platforms and 5 trade routing solutions. You'll also find a completely free platform with live streaming quotes.
Isn't the price the number one tick in the box for most investors? You can absolutely check that box with Discount Trading.
Best For
Futures or options traders looking for a discount futures or options broker
Traders who can't find lower margins anywhere else
Traders tantalized by low commission rates
Pros
Ultra-low commission rates and day-trading margins ($0.49 or less)
No monthly inactivity fee
Five different routing solutions and access to over 20 of the most popular platforms in the industry
Cons
Tough to find the best platform for your needs, due to the sheer number of options available
4. Optimus Futures
Optimus Futures is a discount futures broker geared towards both beginner and experienced traders alike.
With low account minimums, fast account approvals and easy funding and withdrawals, Optimus Futures is an ideal solution for anyone interested in trading CME Group's micro futures with free platforms and low margins. Optimus customers also get access to dedicated staff to address your trading needs at every step, from initial account application and platform set-up to providing on-going education and resources to help you learn more about the futures markets via guides, videos, podcasts, and articles.

Best For
Trading Micro Futures
1 Minute Review
Optimus Futures is a leading discount futures broker offering highly customized trading solutions geared towards cost-conscious retail traders with an eye for technology and personal service. Customers gain access to premium tools at no additional cost such as depth-of-market surface, footprint charting, and real-time news alerts along with a fully integrated trading journal. 
Users can register a trial version of their software to take a test-drive of the platform, unlocking many of the analysis and charting features including unlimited simulated trades. Traders can also leverage Optimus Futures 3rd party app integration, allowing you to choose the futures trading platform best suited for you.
Best For
Low account minimums, commissions, and margins
Futures & micro futures traders
Beginner futures traders
Pros
Unlimited simulated trading
Low day trading margins
Highly experienced and competent technical support
Customizable data fees and order clearing
Cons
Limited to derivatives trading like futures
The selection of data feeds and clearing firms can be overwhelming for newer traders
5. Generic Trade
Generic Trade has some of the lowest commission fees of any futures traders at a maximum of $0.59 per trade. Generic Trade prides themselves on transparency and keeps their prices lower than other futures brokers by eliminating the need for salespeople and brokers.
The firm believes modern traders already have such a wealth of information at their disposal they mainly need a firm to execute their trades at the lowest cost. It also doesn't have minimum account balances and volume requirements, making it assessable to most traders.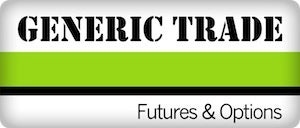 1 Minute Review
Generic Trade calls itself a "no bells, no whistles" broker, but that doesn't mean it contains limited offerings. The company features trading for futures and options on futures. Research is limited, but customer support is available 24/7 and direct market access guarantees fast trades at optimal prices.
Generic Trade's big selling point is its flat $0.59 commission on all trades. Better educational materials and platform varieties are available elsewhere but Generic Trade offers true bang for your buck — one of the most important variables when comparing brokers.
Best For
Futures Traders
Options Traders
Low volume derivatives traders
Pros
Flat $0.59 commission on all trades, regardless of account size or volume
No minimum needed to open an account
Exchange minimum margin and aggressive day trading margin
Contracts available for most asset classes
24/7 tech support and customer service
Cons
No volume discounts
Must pay platform fee to use full suite of trading tech
Even though the free Generic Trader Online offers real-time quotes and charts, they are not streaming and do not offer market depth. Also, the trading tools are not nearly as robust as the other platforms
6. Tradestation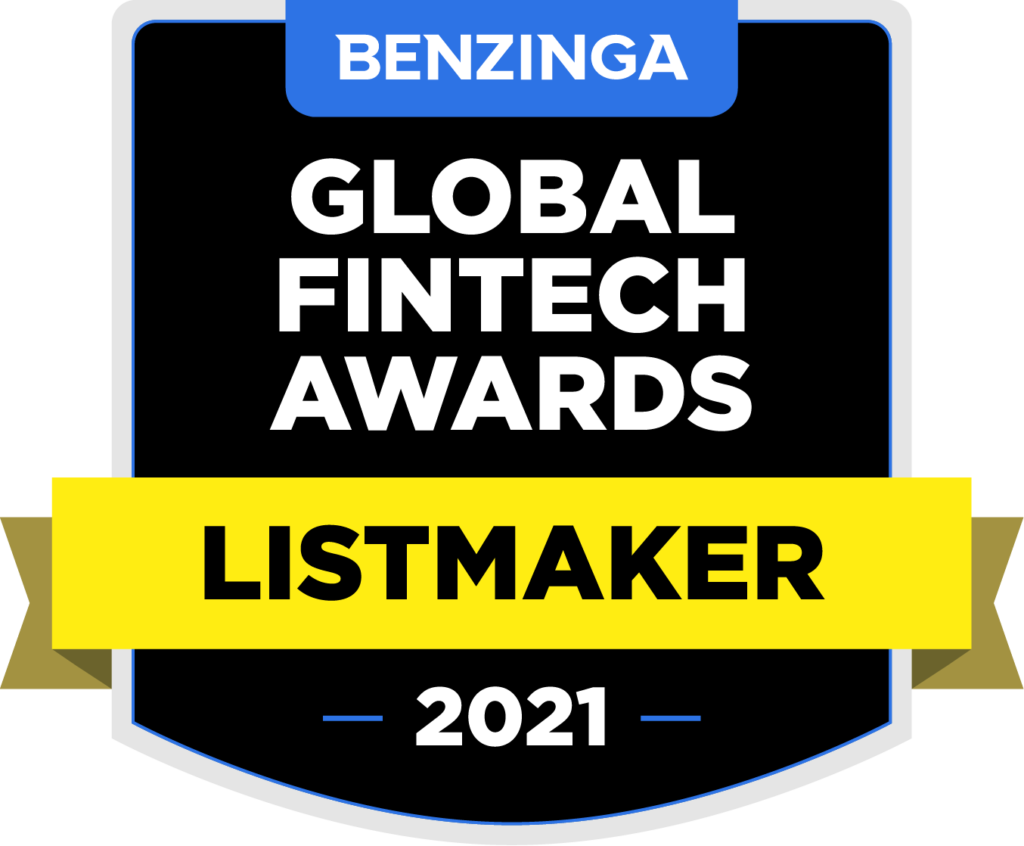 TradeStation offers 2 distinct account types: its basic TS GO account aimed at new trades and its more in-depth TS Select account aimed at more advanced traders looking for a comprehensive set of tools and research options.
There's no minimum account balance required to open a TS GO account. TS Select accounts require a $2,000 minimum deposit.

1 Minute Review
TradeStation is for advanced traders who need a comprehensive platform. The brokerage offers an impressive range of investable assets as frequent and professional traders appreciate its wide range of analysis tools. TradeStation's app is also equally effective, offering full platform capabilities.
Best For
Advanced traders
Options and futures traders
Active stock traders
Pros
Comprehensive trading platform and professional-grade tools
Wide range of tradable securities
Fully-operational mobile app
Cons
Confusing pricing structure to leave new traders with a weak understanding of what they pay
Cluttered layout to make navigating TradeStation's platform more difficult than it should be
7. Interactive Brokers
Interactive Brokers for futures trading offers outstanding, competitive fees. Cost is $0.85 for futures and futures options trading, overall, Interactive Brokers offers the lowest margin rates in the industry, between 1.91% to 1.41% (the lowest percentage is for clients with $1 million with Interactive Brokers). It offers a fully-configurable trading platform for knowledgeable traders with more than 50 order types.
IBKR Futures Pricing:
IBKR Lite: $0.85 per contract
IBKR Pro: $0.85 per contract; tiered volume discount available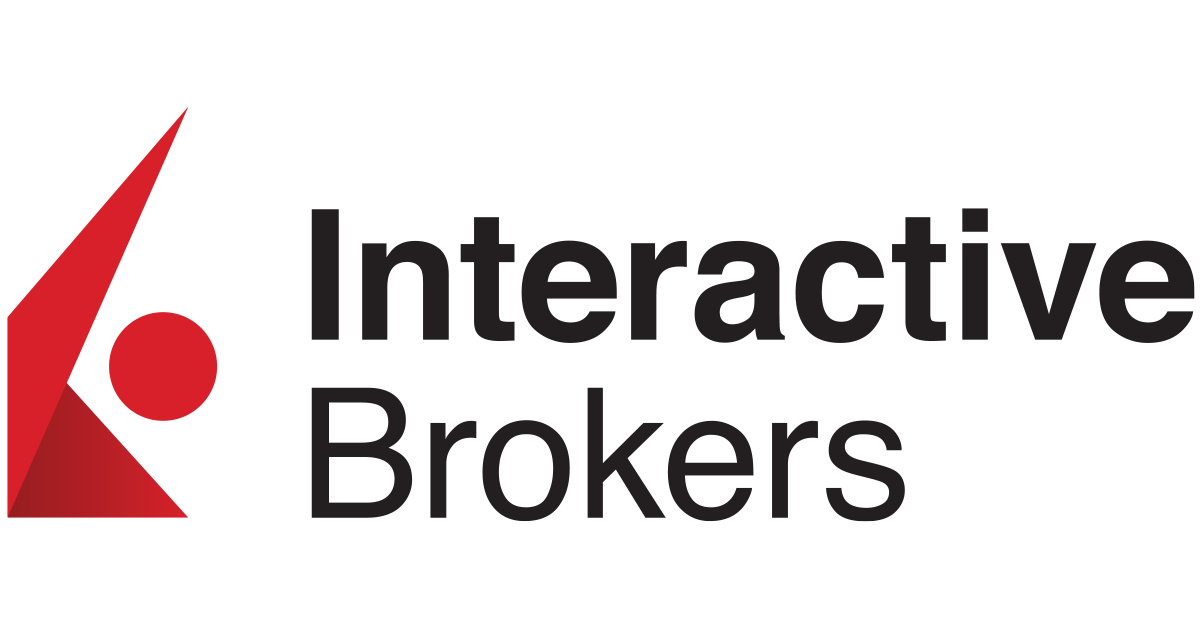 get started
securely through Interactive Broker's website
Best For
Trading Futures 24/7
1 Minute Review
Interactive Brokers is a comprehensive trading platform that gives you access to a massive range of securities at affordable prices. You can buy assets from all around the world from the comfort of your home or office with access to over 135 global markets. Options, futures, forex and fund trading are also available, and most traders won't pay a commission on any purchase or sale.  
IBKR is geared primarily toward experienced traders and investors but now with the availability of free trades with IBKR Lite, casual traders can also acclimate to IBKR's offerings.
Best For
Futures traders
Trading futures 24/7
Sophisticated investors
Access to international markets
Pros
Buy & sell futures at lowest commission rates
Hedge positions or act on price movements in 35+ financial markets worldwide
Trade futures side by side on a single screen w/ substitute asset classes in stocks, bonds, options
Cons
Beginner investors might prefer a broker that offers a bit more hand-holding and educational resources
8. TD Ameritrade
TD Ameritrade requires a low account minimum at $1,500 but it's $2.25 per contract, per side (plus exchange and regulatory fees). TD Ameritrade's day trade margin is 25% with a $15,000 minimum with virtual trading capabilities and over 60 futures products. With Thinkorswim, there's no question that entering and executing orders are fast, with many advanced features.

1 Minute Review
This publicly listed discount broker, which is in existence for over four decades, is service-intensive, offering intuitive and powerful investment tools. Especially, with equity investing, a flat fee is charged, with the firm claiming that it charges no trade minimum, no data fees, and no platform fees. Though it is pricier than many other discount brokers, what tilts the scales in its favor is its well-rounded service offerings and the quality and value it offers its clients.
Best For
Novice investors
Retirement savers
Day traders
Pros
World-class trading platforms
Detailed research reports and Education Center
Assets ranging from stocks and ETFs to derivatives like futures and options
Cons
Thinkorswim can be overwhelming to inexperienced traders
Derivatives trading more costly than some competitors
Expensive margin rates
9. Charles Schwab
Charles Schwab's name seems to be synonymous with the word "education," and that's no surprise once you land on Schwab's web page. After all, "Investment Advice" is a bold, clickable heading directly on the home page. If you're a futures trader, Schwab Trading Insights will help you, and there's a plethora of opportunities to learn more on Schwab's active trader futures section.

1 Minute Review
Charles Schwab is a solid choice for traders of all skill levels. It offers full access to the U.S. equity and options markets as well as 30 international markets. Traders can create a diverse portfolio with $0 commissions and no account minimums. Schwab's margin trading is expensive but Schwab makes up for it with affordable futures and options trades, along with a comprehensive mobile offering.
Best For
3 trading platforms perfectly in sync makes matching your platform to your skill level a snap
Excellent futures trading education for new traders
$0 account minimum means anyone can start trading
Pros
Wide range of available assets to trade, including futures and 30 global markets
SmartStreet Edge platform is powerful enough for advanced traders, yet easy enough for new traders to utilize
Unique educational resources (like infographics and podcasts) make learning fun
Cons
Margin rates are more expensive than competitors
More limitations on available margin than competitors
Expensive mutual funds
What Matters Most?
Ultimately, depending on the trader, the futures broker characteristic that matters to one trader may matter more or less to another. For example, each trader's preference on a platform can vary widely. Not every trader will agree on what he or she would like to see on a broker's platform. (Remember, not every painter prefers the same paintbrush, and the same goes for individual traders. Some don't need all the bells and whistles.)
Perhaps 1 thing that raises the most red flags are those pesky commissions and margin fees. It might be reckless to choose a broker just because it's the cheapest, but, boy, is it easy to overpay. It's important to figure out on the front end exactly how much money will eke out during each trade.
And finally, customer service can make or break an experience with that particular broker. Determine your personal priorities, and use our guide to find the best futures brokers platform for you.
Want to learn more? Check out Benzinga's guides on how to trade futures, how to buy oil futures and how to start online gold trading.
Frequently Asked Questions
Can you trade futures in a cash account?
Futures trading requires the use of margin, so you typically can't trade futures in a cash account. If you invest using options, then cash accounts don't make options trading impossible. There are only a limited number of options-related strategies you can use with a cash account.
Answer Link
Can you day trade futures?
A: You must have a sufficient amount of capital to start day trading futures. You must also come to terms with the fact you may lose that capital. Some futures brokers require a $10,000 minimum deposit to start day trading futures.
Day traders often buy large numbers of shares and wait for a small move before they sell. And there is a lot of risk in day trading.
It may be best to practice with a demo account. A futures demo account allows you to make trades and track how they would pan out without the risk of losing (or gaining) any real money.
Answer Link