Most of our users get purchase loans and refinance from New American Funding.
Online lenders are popular in the home loan market because they offer an easy application process and quick turnaround times. Benzinga has compiled a list of some of the best online mortgage lenders available. Let's take a look.
Best Online Mortgage Lenders:
What to Look for in an Online Mortgage Lender
Look at a handful of factors you'll want to consider before you choose the best online mortgage lender for you.
Types of Mortgages Offered
Choosing the mortgage that's right for you depends on your circumstances. You may be eligible for government-backed loans or you may find that you prefer the customized loan options available with select lenders. The most common mortgage types are:
Adjustable-rate mortgages (ARMs) offer fluctuating interest rates throughout your mortgage term. Hybrid ARMs offer a fixed interest rate for a certain number of years, followed by fluctuating rates. Adjustable-rate mortgages are also called variable-rate mortgages.
Conventional mortgages are loans offered by lenders that are not backed by the federal government. You can get these mortgages from a private lender such as a bank, credit union or mortgage company.
Federal Housing Administration (FHA) loans are government-backed loans that are popular among first-time homebuyers or buyers with lower credit scores.
United States Department of Agriculture (USDA) loans might be an option available to you if you're looking for a home in a rural community. These specialized, low-payment loans are offered to encourage rural homeownership.
The Department of Veterans Affairs (VA) Loans are for active duty, reserve and veteran military members. These loans can offer 0% down and are backed by the government.
Fixed-rate mortgages are typically offered in 15-, 20- or 30-year terms. The interest rate on a fixed-rate loan is set at the start of the loan term. Fixed-rate mortgages can offer you predictable monthly payments throughout your mortgage term.
Interest-only mortgages offer you the opportunity to pay lower monthly payments at the start of your loan term. During this period, you will only pay interest on your loan instead of paying the principal and the interest.
Jumbo mortgages are unique options accompanied by underwriting requirements and tax implications because they exceed the financing limits set by the Federal Housing Finance Agency (FHFA). These may be an option if you want to finance a luxury property or a home in a highly competitive market.
Reverse mortgages are an option for senior citizens. You relinquish the equity in your home in exchange for payments during the rest of the time you live in your home.
Related content: BEST JUMBO MORTGAGE
Rates and Terms
The interest rates and loan terms offered by mortgage lenders are also an important consideration and can also come with variable or fixed interest rates. Long-term fixed-rate mortgages may add stability and predictability to your monthly mortgage payments. Adjustable-rate mortgages (ARMs) can offer more risks — your interest rate will fluctuate during your loan term.
The most common loan term is 30 years, although some lenders offer terms as low as 10 years. Your mortgage's interest rate and monthly payments will vary depending on your loan term. Be sure to discuss your options with various lenders to determine what is right for you before taking out your mortgage.
Other Fees
Monthly mortgage payments aren't the only cost to consider as you choose your online lender. There are several fees that lenders may or may not charge you. Most lenders charge a loan origination fee equal to the percentage of your total loan amount. You may also pay document preparation fees and credit report fees.
Most lenders also require a home inspection to confirm that the home you are taking out a mortgage on is in livable condition. These fees can vary depending on the lender, so understand all the fees associated with your home purchase before you land on a mortgage lender.
5 Tips for Finding the Best Online Mortgage Lender
These 5 tips will help you narrow down your options and find the best lender for you.
1. Be Realistic About Your Finances
Focus on lenders that can loan you the amount you need at a good interest rate and reasonable terms. The 1st step in the process is answering this question: How much house can you afford? Once you've determined what you can afford, you'll know what size loan you'll need.
2. Ask Around
Don't be afraid to reach out to friends and colleagues to ask about their experiences with lenders you're considering. This can be especially helpful if the people you get advice from are in a similar financial situation as you.
3. Compare Your Top Lenders
Consider making a comparison chart to write down what each lender offers. Then, compare this to your must-haves. For example, you may know you only want to put 10% down, so list the lenders that offer mortgage types that fit your needs. It's also helpful to note interest rates and origination fee amounts. When you place the lenders side by side on these issues, it's easier to compare and make the right decision for your home buying experience.
4. Reach Out to Lenders
Ask questions before you select which lender you'll use for your mortgage. Know what each lender's customer service is like. You're going to be in a relationship with this lender for several years or decades to come, so it's important that you're comfortable with the company you choose.
5. Consult Your Real Estate Agent
A real estate agent will likely be able to offer you some insight on mortgage lenders. Ask which lenders he or she has had the most experience with and who he or she would recommend for the type of loan you're looking for.
Best Online Mortgage Lenders
There's sure to be an online lender suited for your needs, no matter what mortgage type or term you're interested in. Each online lender has its own strengths, so take a look below and pick out a few that may work for you.
1. Quicken Loans®: Best Overall
Quicken Loans® is well-liked for its customer service and its wide variety of mortgage options. Its Home Loan Experts are on hand to answer questions — you'll know there will be someone there to help walk you through your mortgage options.
Quicken Loans® is the largest mortgage lender in the country and offers a robust range of mortgage types. YOURgage, a custom fixed-interest loan term that can range anywhere from 8 to 29 years and can help you meet your financial goals.
Avg. Days to Close Loan
31-40
2. New American Funding: Best for Refinancing
A family-owned business, New American Funding is a Fannie Mae, Freddie Mac and Ginnie Mae direct lender, seller and servicer. New American Funding offers the following mortgage types and loan options:
30-year fixed-rate mortgage
Conventional loan
VA loan
Buydown loan
Reverse mortgage
15-year fixed-rate mortgage
FHA loan
Adjustable-rate mortgage
I CAN mortgage
New American Funding makes everything faster, easier and simpler. The company makes it easy once you're making payments, too. Its online bill pay through Customer Care Net lets you set up your monthly payments automatically at no charge.
New American funding makes refinances easy, too. Simply contact the lending department at 800-450-2010, and click on "Refinance" on the website to get information about your refinance options.
Make New American Funding your mortgage partner today.
3. Rocket Mortgage®: Best for Comprehensive Offerings
Rocket Mortgage® by Quicken Loans® is a great option for consumers who want something quick, easy and customizable. Its intuitive application generates your employment information from a few personal details.
This not only saves you time but allows you to get pre-approved in as little as 8 minutes. Like Quicken Loans®, Rocket Mortgage® offers a wide range of mortgage loan options as well as stellar customer service.
Avg. Days to Close Loan
30 – 45
Disclosure
Please see Credible's State and License Disclosures.
4. Credible: Best for Low Rates
Credible is an online marketplace that provides you with personalized loan offers from multiple vetted lenders in real time. It works like this:
Fill out one simple form. An easy-to-fill-out form, your information is also completely protected.
You get personalized rates. Credible offers real rates (not ranges) from several lenders in just 2 minutes.
Choose your lender. You can tap into Credible's client success team to help you out.
Find your best match whether you want to refinance student loans, get a private student loan, a personal loan, a mortgage, refinance your mortgage or even get a credit card.
Get started with Credible today.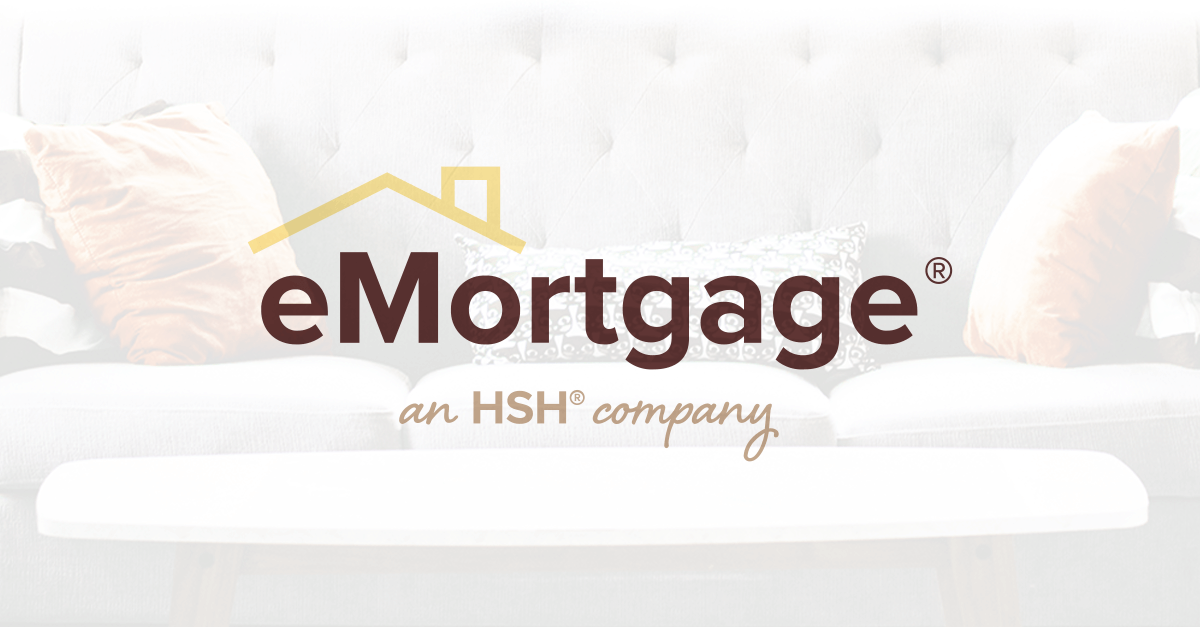 Avg. Days to Close Loan
Depends on Lender
5. eMortgage: Best for Comparison Shopping
eMortgage is a comparison shopping platform that offers up to 5 competing mortgage quotes in a few minutes.
Once you receive the top lenders in your network you'll be able to connect with the lender of your choice. There is no obligation for you to take any quote, and the online request form is free.
Only available in the following states: AK, CO, CT, DE, HI, ID, KS, NE, NH, NJ, NY, NC, OK, RI, SD, VT, WV, WY
Related content: WHO OFFERS A NO CLOSING COST MORTGAGE?
Your Next Steps
Take stock of the information above and contact the lenders that offer the loan types you're interested in — and don't forget to read up on how to save for a house.
Be sure to do your research and get all your questions answered before moving forward, no matter which lender or loan type you decide to go with. Buying a home is one of the biggest financial decisions you'll make and the right lender can make all the difference.
Frequently Asked Questions
How do I get pre-approved?
First, you need to fill out an application and submit it to the lender of your choice. For the application you need 2 previous years of tax returns including your W-2's, your pay stub for past month, 2 months worth of bank statements and the lender will run your credit report. Once the application is submitted and processed it takes anywhere from 2-7 days to be approved or denied. Check out our top lenders and lock in your rate today!
Answer Link
How much interest will I pay?
Interest that you will pay is based on the interest rate that you received at the time of loan origination, how much you borrowed and the term of the loan. If you borrow $208,800 at 3.62% then over the course of a 30-year loan you will pay $133,793.14 in interest, assuming you make the monthly payment of $951.65. For a purchase mortgage rate get a quote here. If you are looking to refinance you can get started quickly here.
Answer Link
How much should I save for a down payment?
Most lenders will recommend that you save at least 20% of the cost of the home for a down payment. It is wise to save at least 20% because the more you put down, the lower your monthly payment will be and ultimately you will save on interest costs as well. In the event that you are unable to save 20% there are several home buyer programs and assistance, especially for first time buyers. Check out the lenders that specialize in making the home buying experience a breeze
Answer Link
Related content: Best Mortgage Broker Courses, M&T MORTGAGE REVIEW
Get Ready for Take Off
Rocket Mortgage® is an online mortgage experience developed by Quicken Loans®, America's largest mortgage lender. Rocket Mortgage® makes it easy to get a mortgage — you just tell the company about yourself, your home, your finances and Rocket Mortgage® gives you real interest rates and numbers. You can use Rocket Mortgage® to get approved, ask questions about your mortgage, manage your payments and more.
You can work at your own pace and someone is always there to answer your questions — 24 hours a day, 7 days a week. Want a fast, convenient way to get a mortgage? Give Rocket Mortgage® a try.