When most people think about trading stocks, they imagine million-dollar brokers trading shares of major corporations like Amazon (NYSE: AMZN), AT&T (NYSE: T) and Tesla (NASDAQ: TSLA). But trading like a pro doesn't necessarily require millions of dollars of free capital in your brokerage account.
Penny stocks, occasionally referred to as "micro cap" or "nano cap" stocks, are low-value stocks representing smaller companies. As the name suggests, these stocks are often priced under $1 per share — making them much more accessible to beginner investors or those with less capital.
Overview: Penny Stocks
Penny stocks are shares of small companies that typically trade for significantly less money than shares of larger companies. Despite the name, the term "penny share" can be applied to any stocks under $5. A penny stock might be sold on an over-the-counter (OTC) exchange but many are also sold on SEC-regulated exchanges like the New York Stock Exchange (NYSE).
Penny stocks have historically been subject to scams and artificial price inflation due to their ease of manipulation. One of the most popular forms of penny stock fraud is the "pump and dump" scheme. During a pump and dump, marketers who hold shares of a particular security intentionally spread false or misleading information about the company issuing the stock, which causes the price of the stock to rise sharply. After the price has risen, the holders "dump" the stocks at inflated prices onto those buying in after hearing the news.
The expanding use of social media websites like Twitter and Facebook has increased instances of pump and dump schemes. It's now more important than ever for investors to do their due diligence before they make a purchase.
Penny stocks are also attractive to investors because they show higher-than-average volatility. The volatility of a stock describes how often and by what magnitude a stock will increase or decrease in value over the course of a normal trading day.
High volatility means that there is plenty of room for profit when buying and selling penny stocks. For example, if you purchase 1,000 shares of Stock X at $1 and sell them at $2, you've doubled your money and earned $1,000. However, this high volatility also means that it's possible to lose money quickly.
Features to Look for in Penny Stock
Not every penny stock is an equally good investment. All penny stocks are risky by nature — but you can limit your risk by searching for these 5 key features.
Trades on a major exchange: Most penny stocks are sold on OTC markets or through the OTC Bulletin Board. Though these shares are usually very cheap (often trading for pennies on the dollar) they also enjoy much lower levels of oversight. If you're buying your first penny stocks, begin by searching for stocks on major exchanges, like the NYSE or NASDAQ. Stocks listed on these exchanges must meet minimum requirements set by the Securities Exchange Commission, which greatly reduces the likelihood that you'll get caught up in a scam.
The company looks legitimate: Any company in which you choose to invest needs more than a Facebook page or social media account to herald its online presence. Check the news for information about the company, and even search for consumer reviews. This type of information lets you know if the company is worth your time and money.
Find the catalyst: You need to know why the stock is rising in the first place. Look for a product announcement or something major that would give you an idea of why the price is rising or falling. While researching the company, you might uncover an aforementioned "pump and dump" scheme. If you buy in and get out quickly, you can make money. If you aren't prepared for such a scheme, you could easily lose your money.
A high daily trading volume. Many investors look to penny stocks in the hopes of earning money by swing trading or day trading. However, what some people forget is that if you want to sell a stock, there needs to be someone on the market willing to buy it. Use a stock screener to search for penny stocks with higher average daily volumes. A higher volume will help you sell off your stocks when you choose — not when prices are at rock-bottom.
A positive earnings per share. A stock's earnings per share (EPS) value is equal to the current earnings of the company divided by the current number of shares outstanding. If possible, look for a stock with a positive EPS value — this indicates that the company is currently profitable.
Most penny stocks represent smaller or newly formed corporations, so this may not always be possible. If you do decide to invest in a stock with a negative EPS value, make sure that it has a manageable level of debt.
The Power of Pennies
Investing in penny stocks can be exciting. With a wide range of industry options, higher volatility and hundreds of stocks under $20, it's easy to see why so many investors are drawn to the opportunities that penny stocks represent. However, it's also important to remember that penny stocks are very risky — and they should never make up the majority of your portfolio.
Don't be afraid to invest in a few solid penny stocks and hope that they increase in value. But, remember to use total market funds and index funds as the basis of your portfolio. This will leave you room for growth while also protecting your future.
Best Online Brokers for Penny Stocks
No matter if you're day trading penny stocks or you're looking for stocks under $10 to add to your long-term portfolio, you need to open a brokerage account before you can begin trading. Your broker will carry out buy and sell orders on your behalf, as traders can't buy or sell stocks directly on the market.
Don't already have a brokerage account? Consider our favorites below.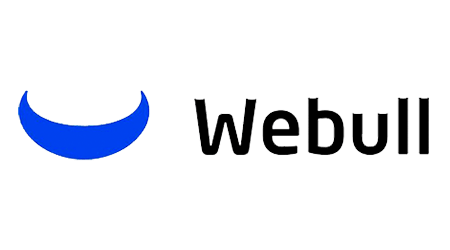 Best For
Intermediate Traders and Investors
Best For
Intermediate Traders and Investors
1 Minute Review
Webull, founded in 2017, is a mobile app-based brokerage that features commission-free stock and exchange-traded fund (ETF) trading. It's regulated by the Securities and Exchange Commission (SEC) and the Financial Industry Regulatory Authority (FINRA).
Webull offers active traders technical indicators, economic calendars, ratings from research agencies, margin trading and short-selling. Webull's trading platform is designed for intermediate and experienced traders, although beginning traders can also benefit.
Webull is widely considered one of the best Robinhood alternatives.
Best For
Active traders
Intermediate traders
Advanced traders
Pros
Commission-free trading in over 5,000 different stocks and ETFs
No account maintenance fees or software platform fees
No charges to open and maintain an account
Leverage of 4:1 on margin trades made the same day and leverage of 2:1 on trades held overnight
Intuitive trading platform with technical and fundamental analysis tools
Cons
Does not support trading in mutual funds, bonds or OTC stocks

1 Minute Review
Robinhood is the broker for traders who want a simple, easy-to-understand layout without all the bells and whistles other brokers offer. Though its trading options and account types are limited, even an absolute beginner can quickly master Robinhood's intuitive and streamlined platform. On the other hand, more advanced traders might be frustrated by Robinhood's lack of technical analysis tools, a feature that's now nearly universal across other platforms.
Best For
Beginner traders
Mobile traders
Pros
Streamlined, easy-to-understand interface
Mobile app with full capabilities
Can buy and sell cryptocurrency
Cons
Almost no trading analysis tools available
Only taxable brokerage accounts available
No option to open a retirement account
No access to mutual funds, forex or futures trading
Limited customer service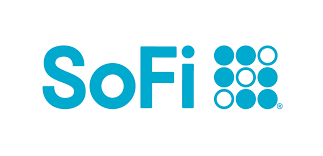 Trading Penny Stocks
Timing the market, entering and exiting at the right time is always ideal when you trade penny stocks. And if penny stocks are part of your game, you may want to learn how to trade professionally through technical analysis for you to get in at a swing low, retracements, breakouts or along with price action setups as confirmation to increase your profitability.
We've got established trader Ezekiel Chew founder of Asia Forex Mentor, who makes 6 figures a trade, and trains the bank traders behind the scenes, to share with us how to be successful in trading and investing.
Ezekiel believes there are three key aspects to successful trading:
1. You've first got to learn how to read the charts. And one of the best ways to learn this is through price action; the technique that the majority of professional traders use. Once you have learned how to read the charts, you will know why the market is going up, down or sideways and then will you recognize which strategy to put into play in that direction.
2. Trade with a proven trading strategy or a combination of strategies. A proven strategy is one that is comprehensively back-tested and has been shown to work consistently. It is only in this way that you will have the confidence to stick with it during the lull periods.
3. Have a solid trading system. One that is defined not only by the technical aspects but also the business behind trading; a properly structured trade that is in line with the overall trading plan that has been proven to work. In contrast to what most new traders think, trading is not just about strategies, but the system itself also contributes greatly to becoming a successful trader.
If you want to learn the precise trading system that Ezekiel uses to make 6 figures a trade and that he uses to train banks, check out the Asia Forex Mentor One Core Program, which has turned many new traders into professionals.
Benzinga's #1 Breakout Stock Every Month
Looking for stocks that are about to breakout for gains of 10%, 15%, even 20% potentially or more? The only problem is finding these stocks takes hours per day. Fortunately, Benzinga's Breakout Opportunity Newsletter that could potentially break out each and every month. You can today with this special offer: