The Daily Biotech Pulse: Mallinckrodt Gets FDA Panel Backing, Regulatory Setback For Tricida, Relay Therapeutics IPO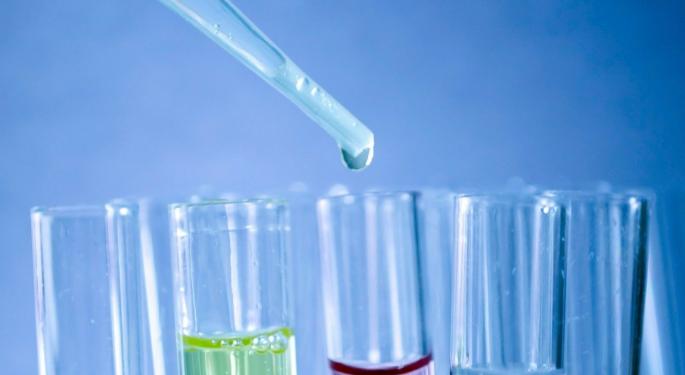 Here's a roundup of top developments in the biotech space over the last 24 hours:
Scaling The Peaks
(Biotech Stocks Hitting 52-week Highs July 15)
Down In The Dumps
(Biotech Stocks Hitting 52-week Lows July 15)
Endologix, Inc. (NASDAQ: ELGX)
immatics biotechnologies GmbH (NASDAQ: IMTX)
Repare Therapeutics Inc (NASDAQ: RPTX)
Stocks In Focus
FDA Communicates Deficiencies In Tricida's NDA For Metabolic Acidosis Drug
Tricida Inc (NASDAQ: TCDA) said it has received a notification from the FDA stating that, as part of its ongoing review of its New Drug Application for veverimer in metabolic acidosis, the FDA has identified deficiencies that preclude discussion of labeling and postmarketing requirements/commitments at this time. The PDUFA date is scheduled for Aug. 22.
"We continue to believe in the potential of veverimer to be disease modifying and our goal is to work with FDA to identify and resolve the issues in order to bring veverimer to patients," the company said in the release.
The stock was down 32.6% at $17.66 premarket Thursday.
Mallinckrodt's Hepatorenal Disease Drug Backed By FDA Panel In Tight Vote
Mallinckrodt PLC (NYSE: MNK) said FDA's Cardiovascular and Renal Drugs Advisory Committee voted to recommend approval for its investigational agent terlipressin to treat adults with hepatorenal syndrome type 1 by an 8-7 vote. HRS-1 is an acute and life-threatening syndrome involving acute kidney failure in people with cirrhosis.
Mallinckrodt shares were up 2.58% at $3.18 premarket Thursday.
Nabriva to Distribute Merck's Antibiotics In US
Nabriva Therapeutics PLC – ADR (NASDAQ: NBRV) said it has as entered into an exclusive agreement with subsidiaries of Merck & Co. Inc., (NYSE: MRK) to distribute Sivextro in the U.S. and certain of its territories through Dec. 31, 2023, with renewable three-year extensions. Sivextro is an oxazolidinone-class antibacterial indicated in adults and pediatric patients 12 and older for the treatment of acute bacterial skin and skin structure infections caused by certain susceptible gram-positive microorganisms.
The stock jumped 63.91% to $1.09 premarket.
See also: The Week Ahead In Biotech: J&J Kickstarts Pharma Earnings, Relay Therapeutics IPO
CytoDyn Applies For Uplisting To Nasdaq
CytoDyn Inc (OTCQB: CYDY) said it has filed a comprehensive listing application package with the Nasdaq to request an uplisting of its common stock. The company said it believes it satisfies the initial listing requirements for the exchange.
The stock edged down 0.58% to $5.10 in after-hours trading.
I-Mab To Buy Back Up To $20M In Shares
I-Mab ADR (NASDAQ: IMAB) said its board has authorized a stock repurchase program to buy up to $20 million in ordinary shares in the form of ADSs.
Novartis To Make Not-for-Profit Medicine Portfolio Available At Zero Cost
Novartis AG (NYSE: NVS) announced a new initiative to help patients in low-income and lower-middle-income countries access affordable medicines to treat the major symptoms of COVID-19.
The company said it will make the drugs available to governments, NGOs and other institutional customers in up to 79 eligible countries at zero profit.
The COVID-19 portfolio includes 15 medicines from its Sandoz division for gastrointestinal illness, acute respiratory symptoms, pneumonia and septic shock.
Offerings
INmune Bio Inc (NASDAQ: INMB), which announced a positive Alzheimer's drug readout earlier this week, said it has commenced an underwritten public offering of shares of its common stock.
The stock was down 18.01% at $10.70 premarket.
Aptose Biosciences Inc (NASDAQ: APTO) said it has commenced an underwritten public offering of its common shares. All the shares to be sold in the proposed offering will be sold by the company. The company said it intends to use the net proceeds to accelerate clinical trials of CG-806 and APTO-253, acquire additional clinical assets and for working capital and general corporate purposes.
The stock was down 10.38% at $5.61 premarket.
Cytokinetics announced plans to offer, subject to market and other conditions, $150 million in common stock in an underwritten public offering. All of the shares of common stock in the offering will be sold by the company.
The stock slid 3.31% to $28 premarket.
Atreca Inc (NASDAQ: BCEL) said it has priced its previously announced underwritten public offering of 7.03125 million shares of its Class A Common Stock and 781,250 shares of its Class B Common Stock, each at a price of $16 per share. The company expects the offering to raise gross proceeds of $125 million, with the offering slated to close on or about July 20.
In premarket trading, the stock was down 14.77% at $15.70.
On The Radar
Earnings
Abbott Laboratories (NYSE: ABT) (before the market open)
AngioDynamics, Inc. (NASDAQ: ANGO) (before the market open)
Johnson & Johnson (NYSE: JNJ) (before the market open)
IPOs
Cambridge, Massachusetts-based Relay Therapeutics priced its upsized offering of 20 million shares at $20, above the estimated price range of $16-$18, for raising gross proceeds of $400 million.
Relay is a clinical-stage precision medicines company transforming the drug discovery process with an initial focus on enhancing small molecule therapeutic discovery in targeted oncology. The shares will begin trading on the Nasdaq under the ticker symbol "RLAY."
Related Link: Attention Biotech Investors: Mark Your Calendar For These July PDUFA Dates
View Comments and Join the Discussion!
Posted-In: Biotech Earnings News Penny Stocks Offerings FDA IPOs Trading Ideas Best of Benzinga