The Most Overpaid CEOs In S&P 500 Companies That Largely Underperformed The Market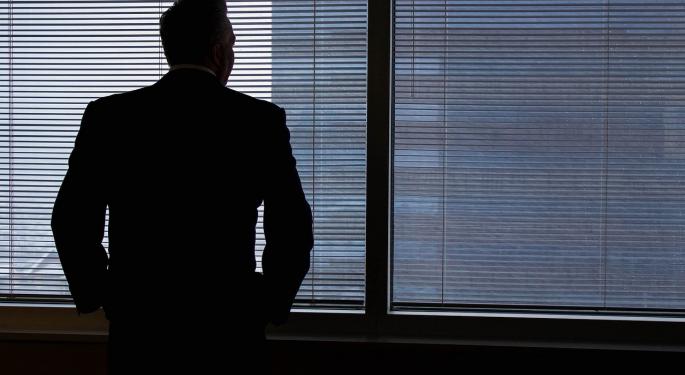 CEO pay surged by 943 percent in less than years, a study from the Economic Policy Institute revealed last year. This means that compensation rose at a much faster pace than inflation, the cost of living, economic productivity and even the stock market. In addition, the research note explicated, these figures prove that CEO pay does not reflect a company's performance, nor it's stock returns.
In order to better understand this phenomenon, and find out which companies are overpaying its CEOs the most, Benzinga reached out to Rosanna Landis Weaver, from the As You Sow (AYS) non-profit foundation, which releases a report on the 100 Most Overpaid CEOs every year.
What Does 'Overpaid' Mean?
One of the most interesting conclusions that AYS drew this year was that, the companies run by the 100 most overpaid CEOs in 2014 underperformed the S&P 500 by 2.9 percentage points. Moreover, the corporations with the 10 most overpaid CEOs underperformed the index by 10.5 percentage points, posting negative returns – meaning that their stocks fell by an average of 5.7 percent since February 0f 2015.
This devastation of shareholder value is certainly "a reason to care," Landis Weaver began. And, "this might be a forward indicator," she added, suggesting another reason to take an interest in CEO pay.
Now, readers should not that this list does not rank CEOs according to how much money they receive, but rather according to how overpaid they are. This means, what their pay is, versus what it should be, based on a large number of indicators and practices that are believed to have "contributed to bloated compensation packages."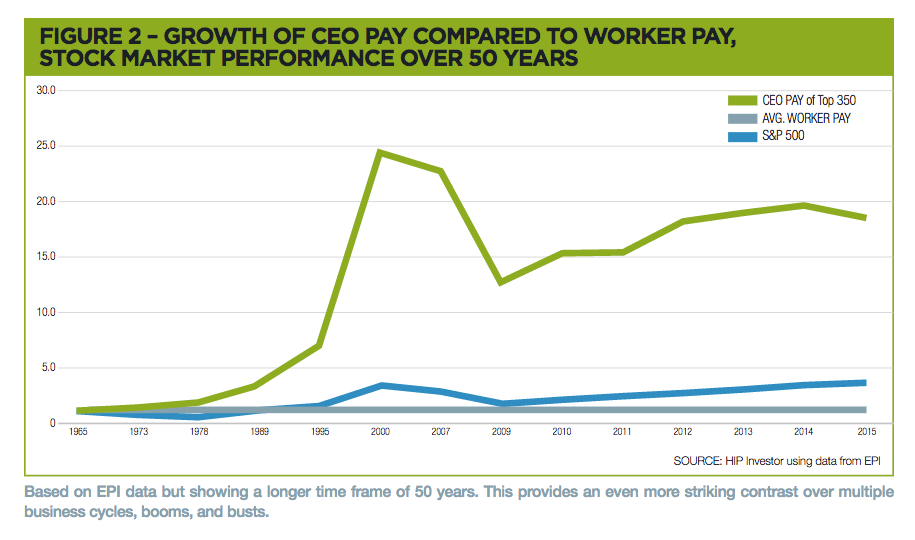 Source: As You Sow
The Most Overpaid CEOs
Related Link: Expert Talks Business And Natural Resources In Morocco, Africa: 'Growth Is Still Ahead Of Us'
Pension Funds Seem More Responsible
Rosanna Landis Weaver then moved on to share a look at some more findings from this year's report.
"One thing I find really encouraging is that funds are still slow to exercise their rights but they are improving," she explained. "When we looked at year-over-year changes [...] there were very few [funds in companies' boards] that were voting for more packages. Everybody was essentially voting for supporting less [compensation packages]."
"I think the distinction between pensions funds and mutual funds is more glaring every year," she added. "In both sets, there is a great deal of range," but pension funds seem more prone to opposing to "overpaid CEO resolutions."
"Pension funds are by definition long term. They have a long-term perspective. They manage retirement assets of people who are just now employed, so I think they do have a more long-term focus," Landis Weaver concluded. "I think they are exercising their fiduciary duty better. There are a few of them that have staff that really focuses on this. You would think that Vanguard could afford to have a few staff members on this, and I think Vanguard is hiring so maybe we'll see a change [...] But, the ability to really look at proxy statements and make a decision and gather data, it seems like the pension funds understand more that that is part of their jobs. They seem to take the fiduciary responsibility more seriously."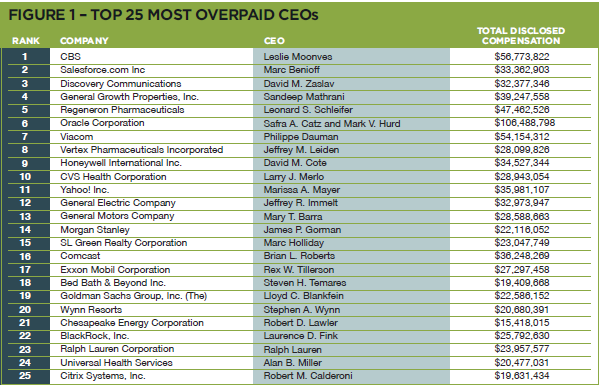 Posted-In: Financial Advisors Mutual Funds News Broad U.S. Equity ETFs Hedge Funds Topics Management Global Best of Benzinga
View Comments and Join the Discussion!