Want to jump straight to the best? Most of our users prefer Interactive Brokers for stock trading.
Penny stocks are small company stocks usually traded over-the-counter for less than $5 per share. They are considered risky investments. The risks millions of investors are always on the lookout for the best way to invest in penny stocks. The reason is that investors are attracted to the allure of purchasing a high number of shares with less money — with hopes of a large profit when the price jumps. Volatility is also a factor, allowing profits to be made in a considerably short time frame.
You can buy penny stocks on your smartphone from a penny stock trading app. However, before you start trading penny stocks, choosing an app that provides a convenient and cost-effective experience is necessary. We have compiled a list of the best penny stock trading apps suitable for both experienced and newbie traders.
Compare Penny Stock Trading Apps
Here are the apps we think are the best for penny stock trading!
1. Interactive Brokers
Interactive Brokers stands out from the pack when it comes to resolute lowest-cost access the widest global range of products and markets. Known as the professional's gateway to the world's markets, active traders & investors from over 200 countries and territories invest globally in Stocks, Options, Futures, Forex, Bonds, and Funds from a single integrated account at the lowest cost.
Interactive Brokers offers enhanced price execution via IB SmartRouting and access to their powerful Trader Workstation, web, mobile and API trading platforms. Interactive Brokers is also Benzinga's #1-rated broker for Mutual Funds, Bond, International, Short Trading and more.
IB clients also earn extra income from their fully owned shares of stock via their Stock Yield Enhancement Program, and they capture the absolute lowest margin loan rates in the industry, which underscores their mission to lower investors' costs to maximize their returns.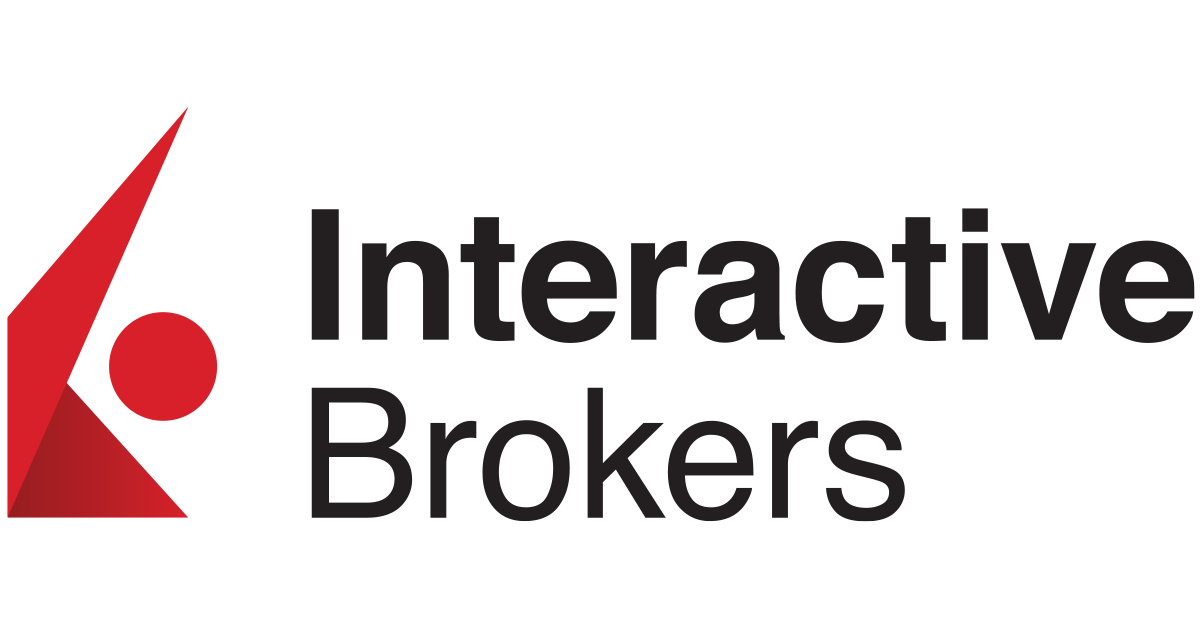 get started
securely through Interactive Broker's website
1 Minute Review
Interactive Brokers is a comprehensive trading platform that gives you access to a massive range of securities at affordable prices. You can buy assets from all around the world from the comfort of your home or office with access to over 135 global markets. Options, futures, forex and fund trading are also available, and most traders won't pay a commission on any purchase or sale.  
IBKR is geared primarily toward experienced traders and investors but now with the availability of free trades with IBKR Lite, casual traders can also acclimate to IBKR's offerings.
Best For
Access to international markets
Active traders
Sophisticated investors
Detailed mobile app that makes trading simple
Wide range of available account types and tradeable assets
Pros
IB SmartRouting provides significant price improvement vs. industry
Fractional trading allows investing regardless of share price
Industry's lowest margin rates
Earn more by lending your fuly-paid shares
Cons
Beginner investors might prefer a broker that offers a bit more hand-holding and educational resources
2. TD Ameritrade
TD Ameritrade offers a comprehensive selection of trading tools that enable users to enjoy a seamless and easy experience trading on the platform. Penny stock traders using the TD Ameritrade platform enjoy zero minimum or recurring charges, zero commission for non-OTC (over-the-counter) stock trades. However, they are charged $6.95 for over-the-counter (OTC) trades (regular stock trade is $0).
 Additionally, you have a choice between multiple high-end trading apps that include the traditional TD Ameritrade online experience and a mobile app as well as the premium thinkorswim experience. If you're a newbie or passive investor, consider the regular TD Ameritrade app. Thinkorswim, available in both mobile and desktop versions, is the best option for active traders.  

1 Minute Review
This publicly listed discount broker, which is in existence for over four decades, is service-intensive, offering intuitive and powerful investment tools. Especially, with equity investing, a flat fee is charged, with the firm claiming that it charges no trade minimum, no data fees, and no platform fees. Though it is pricier than many other discount brokers, what tilts the scales in its favor is its well-rounded service offerings and the quality and value it offers its clients.
Best For
Novice investors
Retirement savers
Day traders
Pros
World-class trading platforms
Detailed research reports and Education Center
Assets ranging from stocks and ETFs to derivatives like futures and options
Cons
Thinkorswim can be overwhelming to inexperienced traders
Derivatives trading more costly than some competitors
Expensive margin rates
3. TradeStation
Designed for active traders, expert traders and professional asset managers, TradeStation is another ideal brokerage for penny stock trading.
You can choose either the TradeStation Select or the TradeStation Go account. Both accounts charge no commission for mobile trades. But TS GO desktop users have to pay a $10 commission for trades. The TS Select account grants you access to mobile and desktop trading without added charges and is, therefore, the favorite among penny stock traders. However, to get started with TS Select, you need at least $2,000. Commission-free holds up to 10,000 shares, after which you'll start paying $0.005 per share.
For penny stock traders who can afford the price, the TradeStation app is highly efficient offering a great mobile experience and guaranteed access to valuable free data feeds. These qualities make it easy for you to research and enter trade within seconds. 

1 Minute Review
TradeStation is for advanced traders who need a comprehensive platform. The brokerage offers an impressive range of investable assets as frequent and professional traders appreciate its wide range of analysis tools. TradeStation's app is also equally effective, offering full platform capabilities.
Best For
Advanced traders
Options and futures traders
Active stock traders
Pros
Comprehensive trading platform and professional-grade tools
Wide range of tradable securities
Fully-operational mobile app
Cons
Confusing pricing structure to leave new traders with a weak understanding of what they pay
Cluttered layout to make navigating TradeStation's platform more difficult than it should be
4. E*TRADE
Penny stock traders using the E*TRADE platform enjoy zero commission charges and zero minimums. However, they're charged $6.95 for over-the-counter stock trades, just like TD Ameritrade. Unlike TD, the fee reduces to $4.95 after 30 trades per calendar quarter.
E*TRADE offers multiple high-end trading platforms that include web, desktop and mobile apps that penny stock traders can choose from. Most traditional traders appreciate a Wall Street-feel in a trading platform; if you're one, you might appreciate the desktop version, Power E*TRADE.
If you prefer the mobile version, you have a choice between the simplified version of the Power E*TRADE or the regular E*TRADE app. Either way, the mobile app offers a unique and seamless trading experience for both professionals and newbie traders.
Additionally, E*TRADE provides users with access to research reports from Reuters, TipRanks and others, making it easier to make investment decisions. It also has a knowledge section with a plethora of useful articles and information accessible to everyone — available if you have an account with it or not. 

1 Minute Review
E*TRADE is an online discount trading house that offers brokerage and banking services to individuals and businesses. One of the first brokers to embrace online trading, E*TRADE not only survived both the dot-com bubble and Recession — it thrived. You can choose from two different platforms (one basic, one advanced). E*TRADE is a suitable broker for traders of most skill levels, whether you want to buy mutual funds and hold them for decades or dabble in options swing trading. E*TRADE offers a library of research and education materials to help you out.
Best For
Active traders
Derivatives traders
Retirement savers
Pros
Sophisticated trading platforms
Wide range of tradable assets
Exceptional customer service
Cons
Limited currency trading
Higher margin rates than competitors
No paper trading on its standard platform
5. Fidelity
You can trade penny stocks and regular stocks on the Fidelity mobile brokerage without paying trading fees or recurring fees — with little or no trading experience. It also requires a zero minimum. Fidelity provides users access to many penny stocks to trade (with a warning about the potential risks involved in trading them). It has excellent trading tools and easy-to-navigate mobile apps.
However, the desktop or laptop version, Active Pro, is Fidelity's flagship trading platform. In addition, there's the Fidelity Spire app. It guides your savings and helps you make important investment decisions to realize your investment goals. 

Get started
securely through Fidelity Investments's website
1 Minute Review
Fidelity is a comprehensive and responsive brokerage suitable for both new and experienced traders alike. With complete access to the full U.S. stock and options markets, a set of state-of-the-art education and research tools, as well as a wide fee-free fund selection, Fidelity is equally useful for the veteran swing traders to novices opening their first accounts. Mobile traders will be especially happy with Fidelity's app, which mirrors full capabilities of the platform. Though there isn't much to criticize about Fidelity, the broker does have a few areas where it can afford to improve. Margin rates are significantly higher than most other brokers, especially for traders borrowing less than $25,000. It also doesn't offer any access to the futures markets. Despite these minor flaws, Fidelity remains a strong choice for most investors.
Best For
Easy-to-navigate yet functional platform strikes the perfect balance between expert tools and comfort for beginners
Mobile trading app is fully-optimized and mirrors full functionality of the desktop platform
Wide range of education and research options make learning more about securities and the market easier and less time-consuming
Pros
Complete range of both independent and managed services available at exceptionally affordable prices
Offers access to both domestic markets and 25 foreign markets, as well as a wide range of options contracts and over 10,000 mutual funds
Mobile app that is well-integrated and works just as well as the desktop platform
Wide selection of education tools and resources available free of charge
Cons
Margin rates higher than many other competing brokerages
No access to futures trading
High fees for buying a non-Fidelity mutual fund (with over 3,300 fee-free funds available)
6. TradeZero
TradeZero is an excellent platform for those who need versatility and simplicity. You can trade on your desktop or a mobile app, and the platform makes it easy to invest in a wide range of assets—including penny stocks.
You can use the app for free, or you can register for a Pro account for $59 per month. The platform offers several affordable trading options, low fees and 24/7 customer service. You can take your trading from the desktop to your phone as you travel, and invest across the NYSE, AMEX, or NASDAQ, but remember, your penny stocks must list for more than $1 if you want to trade for free.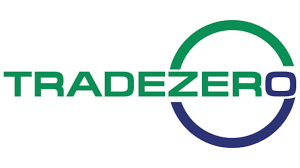 1 Minute Review
TradeZero is an online broker and free stock trading platform that provides everything you need to successfully share and trade, including round-the-clock customer support. TradeZero provides four different trading state-of-the-art software programs with its services, a locator for sourcing shares for shorting, commission-free trades, and real-time streaming, to name a few of the features promoted on their website. The software is a unique and (potentially) affordable option for anyone interested in stock trading.
Best For
Traders seeking high transparency and mobility in a stock trading program
Those attracted to commission-free trades
Those seeking a free version of a high-quality trading program
Pros
24/7 live customer support
Uses ZeroWeb technology, a powerful level 2 online platform with direct market access
Mobile app allows users to access stocks and trade in real-time while on the go
Cons
Enforces Pattern Day Trading restrictions (accounts need to maintain a daily equity balance of at least $25k)
Mobile app could offer more features
How Do Stock Apps Work for Penny Stocks?
When you use a stock app to trade penny stocks, remember that every app is different. Some apps may not allow you to trade penny stocks below a certain price. You must also look into how the app handles stocks that are delisted or fall to $0.
Remember, also, that every app supports different exchanges. If the stocks are on the OTC market, they may not be available through the app you have chosen. Also, review the guidelines the app uses if a stock you have already purchased IPOs, as it may not be available.
Otherwise, you can choose the stock you wish to buy, how many shares you want and complete your order within the app.
Best Features on a Penny Stock App
Before selecting an app to trade penny stocks, make sure you look for an app that offers qualities that meet your trading needs. Some of the features or qualities to look out for are.
User experience
The app must be easy to use and navigate. There should also be good customer support available. So, before choosing an app to trade penny stocks, check reviews from other users about their experiences with the apps. You can easily gauge user experience by reading customers' testimonies on social media Comment sections.
Low commissions and charges
Trading apps that offer flat-fee trades instead of per-share rates are cheaper in the long run. It is best to avoid brokers that charge multiple fees like a monthly platform fee, fees for data or have monthly minimums if you want to save.
Access to a large number of penny stocks
Unlike regular shares listed on popular exchanges, a penny stock is mainly traded over the counter. It's a plus to choose a broker that allow you access to trade over-the-counter penny stocks.
Penny Stock Movers of the Day
If you are undeterred by the high-risk potential involved in trading a penny stock and you're looking to trade, we've compiled the list of top penny stock gainers and losers for the day for your perusal.
Gainers
Session: May 19, 2022 4:00 pm – May 20, 2022 3:59 pm
Losers
Session: May 19, 2022 4:00 pm – May 20, 2022 3:59 pm
How do Penny Stocks Work?
Penny stocks trade pretty much like other stocks but with added risks. As a result of their low price shares and small market cap, investing in penny stocks is highly speculative. Since they are not required by law to file information with the Securities and Exchange Commission, there is usually little information about them.
The absence of information might lead you to make an investment decision based on rumours or guesswork. Penny stocks are most often referred to as illiquid investments since fewer people trade these shares. The lesser liquidity means lesser chances of finding a buyer. You can therefore be forced to sell at an unfavorable price.
Furthermore, penny stocks are a haven for stock manipulators. Stock manipulators buy large quantities of a stock intending to inflate the prices through false statements and half-truths and sell when prices increase.
Pros and Cons of Penny Stocks
Before deciding to jump in or avoid penny stocks, it's good to understand the pros and cons of such an investment to make a more informed decision. Some of these are:
Pros
Very cheap: At $5 or less, penny stock shares are very cheap. You can buy a large number of shares for little money. For example, if a company's share price is $0.50 per share, you can buy as much as 1,000 shares for just $500. If the share price jumps to $2 per share, you will gain $1,500 profit on 1,000 shares.
High volatility making quicker returns: Because of high volatility, penny stocks have the potential to offer high growth in a very short time. Meanwhile, regular stocks on Nasdaq or NYSE could take the next 1, 2 or, in some cases 5 years before you can see growth.
Cons
Low-quality companies: Most penny stock companies are low-quality companies. They are unprofitable and often produce huge losses. Some also have a product that is out of demand with numerous competitors.
Easy to lose money: Penny stocks are very volatile, and though investors can gain money quickly, they can also lose it quickly.
High rate of scams: Penny stocks are prone to "pump-and-dump scam." In a pump-and-dump scam, fraudulent traders artificially inflate the price of penny stocks and sell out for a profit.
Are Penny Stocks a Good Investment?
Statistically speaking, you are more likely to lose money trading penny stocks. Most penny stocks are traded based on speculation as there is little or no information about them. Penny stocks are therefore prone to manipulation and fraud. However, despite the risk, penny stocks can deliver huge returns and fast growth.
To minimize your risk of being defrauded, you must tread with caution and do due diligence through adequate research on the best penny stocks to invest in. Be especially mindful of paid promotions through emails.
Frequently Asked Questions
Can you get rich off of penny stocks?
While it is not impossible to get rich off penny stocks, statistics have shown that most investors lose money trading penny stocks.
Answer Link
How are penny stocks different than normal stocks?
You can buy most penny stocks over the counter, unlike regular stocks. Also, very few penny stocks are listed on major stock exchanges.
Answer Link
Related content: Penny Stock Trading Courses