Want to jump straight to health insurance quotes? Compare here and find the cheapest premium with the best coverage.
Fitting health insurance into your budget can be a challenge. Going without health insurance might be tempting, but it leaves you vulnerable to high medical bills. The best option is to look at a variety of plans and choose the one that best fits your budget. Here's our guide to the best cheap health insurance plans that won't break the bank.
Quick Look: Best Affordable Health Insurance
The Best
Affordable Health Insurance
Here are Benzinga's recommendations for the best health insurance for those looking for inexpensive plans.
1.

UnitedHealthcare

UnitedHealthcare offers traditional health insurance plans, short-term health insurance plans and Medicare plans. It has more than 1.3 million health care providers and 6,500 hospitals and other facilities across the country.

What sets UnitedHealthcare apart, though, are its global solutions. If you work or travel outside the country, UnitedHealthcare also offers coverage abroad through its global solutions.

Pros:
Range of health insurance options
Global health coverage
Extensive network
Con:
Its Medicare Advantage plans were ranked lower than average by J.D. Power.
AM Best Rating: A
Moody's Rating: A3
# of Healthcare Providers
855k+
1 Minute Review
UnitedHealthcare is an insurance company that is dedicated to making the health care system work better for everyone. Its plans can serve customers of all ages, starting in childhood and continuing all the way through the retirement years. The company partners with more than 1.3 million health care professionals and over 6,500 hospitals to give customers the freedom to access healthcare wherever they are. This insurance provider has a strong financial standing and good ratings, making it a reliable option for just about anybody.
Best For
People who want flexibility in their health care coverage
People who want supplemental insurance coverage
People who qualify for both Medicare and Medicaid
Pros
Offers a wide variety of plans
Strong financial and customer service ratings
ACA and non ACA plans available
Cons
Not all plans ACA-compliant
The website can make it difficult to get a quote
2. Blue Cross Blue Shield
Blue Cross Blue Shield offers health insurance in all 50 states, Washington, D.C. and Puerto Rico. It's contracted with more than 1.7 million doctors and hospitals nationwide, which means you have access to a wide range of providers and coverage when you travel.
Blue Cross Blue Shield is unique in that it's actually 35 independent companies. That means your experience will vary depending on where you live and which Blue Cross Blue Shield you're a member of.
Pros:
Extensive network
Available in all 50 states
Offers Medicare plans
Con:
Quality will vary depending on which Blue Cross Blue Shield company you're a member of
AM Best Rating: Each Blue Cross Blue Shield company is rated individually
Moody's Rating: Each Blue Cross Blue Shield company is rated individually

# of Healthcare Providers
28k+
1 Minute Review
Blue Cross Blue Shield consists of 35 separate companies that provide health insurance for roughly one-third of Americans. The company serves all 50 states, Washington D.C., Puerto Rico, and many international areas.
While you look into the BCBS affiliates near you, understand what health plans are available as well as the health insurance cost. It offers extensive coverage that gives just about every American the opportunity to purchase a BCBS-affiliated health plan. However, be sure to read up on the company because the premiums and deductibles may not suit you and your circumstances. 
Best For
Desire for a new doctor with plenty of options
No cap on annual maximum limits
Comprehensive coverage with exclusive discounts and partnerships
Pros
Coverage in all 50 states and outside the country
Covers both generic and brand-name drugs
Wide network of doctors, hospitals and specialists
Cons
Plans offered through regional companies, meaning you must look to your regional company for specific policies
Main customer service helpline may be difficult to reach
3. Kaiser Permanente
Kaiser Permanente is unique in that it's both an insurance plan and a care provider. Kaiser Permanente members receive care from health care professionals in the Kaiser Permanente network. Often, members receive care in a Kaiser Permanente facility, which houses multiple specialties under one roof. This means you don't have to drive from place to place to have your medical needs taken care of.
Kaiser Permanente's model also makes claims easier. Since it's both an insurance company and a provider, all your medical records are already in the system when it's time to file a claim, which simplifies the process. It's also a top-ranked plan in the areas where it's offered, according to the J.D. Power 2021 U.S. Commercial Member Health Plan Study.
Pros:
Integrated care model
Multiple specialties under one roof
Simplified claims process
Cons:
Not available nationwide
Many providers and specialists aren't part of the Kaiser network, and out-of-network care may not be covered
AM Best Rating: N/A
Moody's Rating: A2
# of Healthcare Providers
150k+
1 Minute Review
Kaiser Permanente is a not-for-profit health plan. Kaiser Permanente offers both health insurance and health care, which has resulted in excellent reviews from customers and rating organizations. Kaiser Permanente does have limited service areas, and you typically need to stay in-network for services unless you're experiencing an emergency.
Best For
People in Kaiser Permanente service areas
People who don't mind managed care
People who like to manage their care online
Pros
Many services available in one location
Ability to make appointments online or using an app
Good customer service
Cons
Limited service area
Need to stay in the Kaiser Permanente network for most services
4. Cigna
Cigna describes itself as a global health services company, which makes it a good choice for those who frequently travel abroad. It serves patients in more than 30 countries and jurisdictions, and it's highly rated in several states, including Ohio, Illinois and Indiana, New Jersey and Virginia.
Cigna also sets itself apart with its mobile apps. Its myCigna app helps you manage your insurance plan, with access to ID cards, claims, account balances and plan coverage details. Its Cigna Wellbeing app offers health assessments, trackers for exercise and nutrition, telehealth access and other wellness tools. Its Cigna Envoy app is for Cigna Global Health Benefits customers, and it assists customers in finding care and managing claims.
Pros:
Offers coverage abroad
Highly rated in several areas
Mobile apps simplify care management
Con:
Only available in select states
AM Best Rating: A
Moody's Rating: A2
# of Healthcare Providers
875k+
1 Minute Review
Cigna Health Insurance offers low-cost private health insurance and Medicare Advantage and Supplement Plans for families and individuals. Founded in 1982 and based in Bloomfield, Connecticut, the company offers a wide array of health insurance plans including three Bronze plans, four Silver and one Gold. All Cigna plans are EPO plans, meaning they are all in-network. Free telehealth visits come with every plan and are available to customers 24/7.
The four-metal tier coverage plans include:
Bronze

Expanded bronze

Silver

Gold
Individual and family Cigna private insurance plans are all available on the Marketplace and through the Cigna website, as well as with licensed agents in each state. Because they are sold through the Marketplace, they can only be purchased during your state's open enrollment period. Special enrollment periods apply for special circumstances.
Best For
Easy access to benefits
Pharmacy programs
Savings and spending accounts such as HSA and FSA
Supplemental plans
Pros
Home delivery for prescriptions
Health management mobile apps
Easy ID card replacement
Cons
Potentially high deductibles
Not available in all 50 states
5. Sidecar Health
Sidecar Health currently offers a fixed indemnity health plan. This type of plan differs from traditional health insurance in that it pays a fixed amount for each service regardless of how much the provider charges. The advantage of Sidecar Health is that you're issued a Visa benefit card that you can use to pay for your care at the time of service. This can get you cash discounts at providers since they don't have to file a claim and wait to get paid.
To make the most of a Sidecar plan, you can use its app to find providers with the best providers. You can also sign up for an indemnity plan at any time and cancel any time. Sidecar Health is affordable, but it also has a maximum amount it will pay out in benefits each year. They also can deny coverage to people with pre-existing conditions.
Pros:
Affordable premiums
Cash discounts at providers
Can enroll or disenroll at any time
Cons:
Can be denied coverage for pre-existing conditions
Annual maximum on benefits
AM Best Rating: Backed by insurers with A ratings
Moody's Rating: N/A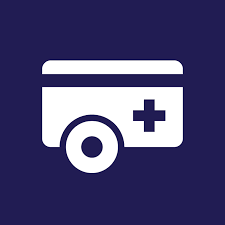 Get Started
securely through Sidecar Health Access Plan's website
Disclosure: Plans referred to above are excepted benefit fixed indemnity insurance products marketed and administered by Sidecar Health Insurance Solutions, LLC and underwritten by Sirius America Insurance Company or United States Fire Insurance Company, depending on the state. As an excepted benefit plan, it does not provide comprehensive/major medical expenses coverage, minimum essential coverage, or essential health benefits. You cannot receive a subsidy (premium tax credit and/or cost-sharing reduction) under the ACA in connection with your purchase of such an excepted benefit fixed indemnity insurance plan. Also, the termination or loss of this policy does not entitle you to a special enrollment period to purchase a health benefit plan that qualifies as minimum essential coverage outside of an open enrollment period. Coverage and plan options may vary or may not be available in all states.
# of Healthcare Providers
See any doctor
1 Minute Review
Sidecar Health Access Plan is another approach to traditional health insurance. Instead of your health care providers billing your insurance, you pay upfront using the Sidecar Health payment card. This results in savings of up to 40% on healthcare costs for its customers. 
Established in 2018, Sidecar Health Access Plan is based in El Segundo, California. Its plan options are easy-to-understand and allow you to shop upfront for affordable health care rather than receiving care and finding out what it costs later. 
Learn more about Sidecar Health Access Plan and how it works.
Prefer to talk to an agent on the phone? Call 866-794-1192 to speak to a representative now.
Best For
People who are younger than age 65
People in relatively good health
People who want to shop for affordable doctors, specialists or procedures
People who want transparency in healthcare costs
Pros
You can customize your plan
It may reduce healthcare costs by as much as 40%
It has a mobile app to access information on-the-go
No provider network, so you can see any doctor with no referrals needed
No enrollment period
Cons
Plans are not compliant with the Affordable Care Act (ACA)
Plans have an annual coverage limit
6. Pivot Health
Pivot Health offers short-term health insurance plans. These plans are relatively inexpensive, and typically last for up to 12 months at a time. Depending on the laws in your state, you may be able to renew your plan for up to 36 months total.
Pivot Health's plans have an annual maximum and an annual maximum for how much you will spend out-of-pocket for covered care. Its plans also have deductibles of $1,000 to $20,000. Your deductible is the amount you pay for covered services before your plan starts paying.
Pivot Health isn't a Marketplace plan, which means it's not required to cover the same essential benefits, like maternity care. It also isn't required to cover pre-existing conditions and it can deny coverage. Pivot's plans can help if you have a temporary gap in coverage. For example, you might be waiting for benefits at a new job to start.
Pros:
Relatively affordable
You can choose your deductible
Some plans cover prescription drugs
You can enroll at any time
Cons:
Not required to cover essential benefits
No coverage for pre-existing conditions
AM Best Rating: Plans are underwritten through Companion Life Insurance Company, which has an AM Best rating of A+
Moody's Rating: A1 rating for Mutual of Omaha, Companion Life's parent company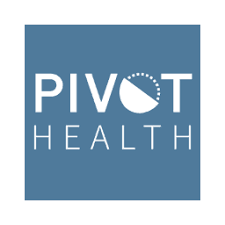 Disclosure: Availability of plans and policy duration vary by state.
# of Healthcare Providers
Wide range of providers
1 Minute Review
Pivot Health is your partner in big life changes that may require you to seek temporary health insurance.
Pivot Health can help you find short term health plans, supplemental insurance products and more. Compare plans from multiple providers and get insurance that fits your needs today.
Best For
Comparing short term health plans from multiple providers
Pros
Work with the most trusted short term health plan providers
No network restrictions
Telemedicine coverage
Cons
Plans not available in every state
Key Points
Open Enrollment for states that use the federal Marketplace (HealthCare.gov) runs from Monday, November 1, 2021, to Saturday, January 15, 2022.
The average cost for Marketplace health insurance ranges from $328-$481.
You may qualify for tax subsidies that make Marketplace plans more affordable.
Open Enrollment for the 2022 Marketplace
If you don't get health insurance through an employer, you can buy it through your state's Health Insurance Marketplace. You can only buy health insurance from the Marketplace at certain times. Open Enrollment is one of those times. Here are the dates you need to know.
Open Enrollment for states that use the federal Marketplace (HealthCare.gov) runs from Monday, November 1, 2021, to Saturday, January 15, 2022.

You must enroll by December 15, 2021, for coverage to start on January 1, 2022.

If you enroll after December 15, 2021, coverage will likely start on February 1, 2022 or later.

States that have their own Marketplaces, like California, may have a different end date for open enrollment, but it must be on or after December 15, 2021.
Average Cost of Health Insurance
Health insurance premiums are the monthly amount you pay for coverage. Your premiums will vary depending on your age and where you live. Marketplace health insurance plan prices are the same regardless of your gender.
The Marketplace classifies health insurance plans using metal tiers. Bronze plans are the cheapest, Silver plans are more expensive than Bronze plans and Gold plans are more expensive than Bronze or Silver plans. Bronze plans have the lowest premiums and the highest deductibles. Your deductible is the amount you pay for covered services before your plan starts paying.
According to the Kaiser Family Foundation, the average lowest-cost premium for a Marketplace plan is:
$328 for Bronze tier
$436 for Silver tier
$481 for Gold tier
Your costs for a Marketplace plan may be higher or lower, however. You may also be eligible for tax subsidies that lower your premiums. When you apply for a plan, you enter your financial information. That information determines whether you qualify for a tax subsidy. You can also decide how much of the tax subsidy you use.
| Plan category | Plan share | Your share |
| --- | --- | --- |
| Bronze | 60% | 40% |
| Silver | 70% | 30% |
| Gold | 80% | 20% |
| Platinum | 90% | 10% |
Monthly premiums increase as you move up in category level as does coverage share. The more affordable bronze category covers a lower share of medical expenses, potentially leading to large out-of-pocket expenses. If you are expecting significant medical needs or cannot afford a surprise bill, the lower metal categories may not be a good fit.
If your income qualifies, you may be able to get a premium tax credit. For example, the lowest-cost bronze plan in Phoenix, Arizona is $333 per month. If your income qualifies, the tax credit can reduce your monthly premium to $8. Bronze plans, however, have higher out-of-pocket costs and do not qualify for cost-sharing reduction subsidies that are available for other metal levels.
Finding the Best Affordable Health Insurance
To find the best health insurance, compare multiple plans and dig into the details. Consider the network as well if you have providers you prefer. To learn more to help you in your search, consider checking out more of Benzinga's insurance content.
Factors that Drive Health Insurance Costs
On an individual level, there are certain factors that affect health insurance costs. The predominant factors are:
Location: The state you live in or even your zip code can affect health insurance rates.
Age: Health insurance becomes increasingly expensive as you get older.
Smoking: The ACA permits insurers to charge smokers more for health insurance. The difference in cost between a smoker and non-smoker can be as high as 50%, although this amount often varies by state and some states prohibit the practice.
Understanding Out-of-Pocket Limits
When you buy insurance of any type, consider your potential out-of-pocket costs. ACA Marketplace plans have an out-of-pocket limit that caps your exposure but plans with the lowest out-of-pocket limits typically have higher premiums.
Out-of-pocket costs include your deductible and your copays as well as any coinsurance expenses that may apply to your care and are capped on an annual basis. A plan with a $4,400 out-of-pocket limit means your total costs excluding premiums won't exceed $4,400 for the year. After you reach your out-of-pocket limit, health insurers cover 100% of covered health care costs for the remainder of the year. The upper limit for per-person out-of-pocket costs for 2019 is $7,900, so out-of-pocket costs can be a tall hurdle to clear if your medical needs are high in a given year.
Choosing Between an EPO, HMO and PPO
If you have a preference of which doctor or hospitals you would like to use, the type of health insurance plan you choose can make a difference.
Preferred provider networks (PPOs) provide the most freedom to receive care from any provider, including providers outside the network. Expect to pay a bit more for the freedom of choice.
Health maintenance organizations (HMOs) use their own network of doctors and hospitals which allows the HMO to negotiate fixed prices for services. Premium costs tend to be lower for HMOs, but out-of-network care is not covered (except for emergencies) and referrals are typically required before the plan will pay for a specialist.
An EPO is an exclusive provider organization, which is similar to an HMO but often does not require a referral to see a specialist.
Where to Buy the Most Affordable Health Insurance
If you're looking for the most affordable health insurance plans, there are several routes you can go when you're comparing plans.
Buy from the Marketplace
In many areas, most of the health insurance options available will be plans offered through the Marketplace. Many states also direct health insurance inquiries to the Marketplace at healthcare.gov.
Some states have extended open enrollment and there are several ways you can still enroll if open enrollment has ended.
Qualifying life events for SEP include:
You lost qualifying health coverage in the past 60 days.
You or someone in your household got married.
You had a baby.
You gained or became a dependent.
You got divorced or legally separated and lost your health insurance.
A death in the family changed your eligibility for a Marketplace plan.
If none of these life events apply or if you simply want to purchase coverage without purchasing through the Marketplace, you have some options. You might consider working with a health insurance broker who can provide you with your options both through the Marketplace or through private plans.
Private Health Insurance Plans
Your options for private health insurance plans are likely to be limited in many areas of the country, but there may still be some good options, depending on where you live. Private health insurance plans may meet the requirements of ACA or state mandates.
However, don't expect any subsidies for plans purchased outside of state exchanges or healthcare.gov.
Idemnity Plans
Many insurers offer what are called indemnity insurance or fixed-benefit insurance. You can think of an indemnity plan as a discount plan. If you have a qualified medical expense, you submit a claim and the insurer pays you the amount specified in the plan for that service. In many cases, people who purchase indemnity plans do so to supplement existing health insurance coverage.
Indemnity plans aren't ACA plans and don't meet ACA requirements. Because there's no longer a federal penalty for not purchasing an ACA-qualified plan in 2019, this may be less of a concern for some households. However, be aware of state individual mandates as well if you consider an indemnity plan.
Short Term Health Insurance Providers
A commonly-chosen option for consumers who missed open enrollment and don't have a qualifying life event for special enrollment, short term health insurance policies can provide an affordable interim solution. Short term health insurance is designed to meet the temporary needs of people in good health under age 65.
HealthShare Programs
The ACA brought a rise in popularity to HealthShare programs, which differ from health insurance in many ways but are exempt from ACA requirements and can provide more freedom with regard to health care choices. Often, HealthShares are more affordable on a monthly basis as well.
HealthShare members pay a share amount each month, which is similar to a premium with traditional health insurance. Expect to pay many smaller expenses out-of-pocket while larger expenses can be paid by the contributions made to the HealthShare by its members. Most HealthShares are faith-based, meaning you need to sign a statement of faith. Some HealthShares do not accept smokers or people with preexisting conditions.
Final Thoughts on the Most Affordable Health Insurance Companies
As you look for the most affordable health insurance, each household has unique priorities and concerns. Keep a close eye on deductibles, copays, coinsurance percentages and out-of-pocket limits. A plan with a low premium may shift the financial risk to you and your family. If you find a plan that looks good, research the company in your state rather than rely on data or awards for all regions.
Because plans can differ dramatically from one state to the next, you'll want to find answers that apply to the plans available in your state.
Looking to learn more about finding affordable health insurance? Check out Benzinga's guides to finding the best short term health insurance companies, how to choose a health insurance policy and how health insurance works.
Frequently Asked Questions
What is the cheapest health insurance plan?
The cheapest health insurance plan depends on your individual situation, but typically, a health insurance plan through your employer is often the cheapest health insurance plan.
Answer Link
Which states have their own marketplaces?
Check out our open enrollment guide at https://www.benzinga.com/money/when-is-open-enrollment-for-health-insurance-2/ where you will find that states like Colorado, California and Maryland have their own healthcare marketplaces.
Answer Link