Want to jump straight to the answer? eToro is the best cryptocurrency exchange for most investors looking to get started with cryptocurrency!
Looking to get into investing in cryptocurrency? The 1st step is finding a trading platform that is right for you. Luckily, there are dozens of cryptocurrency exchanges and brokerages you can choose from. With all these offerings, however, it may be hard to find the right platform to get started with crypto. Each cryptocurrency exchange has its own unique benefits which we will get into later on in this article.
Depending on your needs as an investor, you may want to opt for an exchange with advanced trading features, low fees, sign up bonuses or industry leading security. Continue reading to find out where each cryptocurrency platform excels so you can make an account with an exchange that fits your needs.
Best Crypto Exchanges
Quick Look: What are the best cryptocurrency exchanges?
Let's take a deeper dive into the best cryptocurrency exchanges currently available on the market. Remember, some big names won't be on this list because they're technically considered cryptocurrency brokers, which serve the same function as exchanges but operate differently. If you're looking for the best cryptocurrency brokers, we also have an article on that. Most exchanges have both desktop and mobile applications, so we've weighted both in our review.
1. eToro
Disclosure: eToro USA LLC; Investments are subject to market risk, including the possible loss of principal.
1 Minute Review
eToro, headquartered in Cyprus, England and Israel, has provided forex products and other CFD derivatives to retail clients since 2007. A major eToro plus is its social trading operations, including OpenBook, which allows new clients to copy trade the platform's best performers. Its social trading features are top notch, but eToro loses points for its lack of tradable currency pairs and underwhelming research and customer service features
Best For
U.S. based cryptocurrency traders
Investors looking to CopyTrade other traders
Simple user interface
Pros
Several major cryptocurrencies and altcoins
Expansive network of social trading features
Large client base for new traders to imitate
Looking for a fat sign up bonus to add to your crypto investments? eToro is currently offering $10 to new investors who sign up on its platform. Note that you'll need to deposit $250 to receive the signup bonus, but if you have the funds it's well worth it. What's more, eToro has a unique feature called CopyTrader which allows you to copy popular crypto traders investments.
While you should always do your own research before investing in crypto, CopyTrader is a useful feature for new investors. Even for generating trade ideas, this feature may be able to lead you in the right direction when it comes to crypto trading. However, it is important to note that even professional traders face a run of bad luck, so keep that in mind when copy trading.
2. Pionex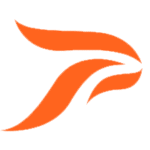 Best For
High-volume Investors
1 Minute Review
Pionex is a cryptocurrency exchange with built-in trading bots. You can access 12 unique trading bots for no additional fee. These bots allow you to automate your investing strategy so you don't need to constantly monitor the market. Pionex features low trading commissions and a fully fleshed-out mobile app. We believe Pionex would be a great option for high-volume and mobile investors.
Best For
High-volume investor looking for the lowest fees
Mobile cryptocurrency investors
Traders with limited time
Those looking for a lower risk investment strategy
Pros
12 free-to-use trading bots
Low fees on all transactions
Well-designed mobile offering
Cons
Cannot fund account with fiat currency
Pionex is an exchange with 18 unique trading bots that use differing strategies. You can select any one of those 18, and registering an account is free. Additionally, you pay "maker and taker" fees when completing transactions. At press time, both fees were set at 0.05%.
Available trading bots include:
Grid Trading Bot allows users to buy low and sell high in a specific price range.
Leveraged Grid Bot provides up to 5x leverage.
Spot-Futures Arbitrage bot helps retail investors to make passive income with low risk. The estimated return for this strategy is 15~50% APR.
Martingale bot performs DCA buy, one-time sell to capture fluctuation profit.
Rebalancing bot helps you to hodl the coins.
Dollar-Cost Averaging (DCA) Bot Sets repeated purchasing at regular intervals to offset the effects of volatility.
Plus, the Smart Trade terminal allows traders to set up stop-loss, take profit, trailing in one trade.
The platform also has a beautiful mobile app that allows you to trade on the go. Reach out to the customer service team via live chat or email, and you can get into the crypto market while Pionex's technology does most of the work for you.
3. Crypto.com

1 Minute Review
Crypto.com strives to make cryptocurrency a part of everyday life by offering a full suite of services for crypto users. The company offers a Crypto.com App, Exchange, Visa Card, DeFi swap, DeFi Wallet, DeFi Earn, Crypto.com Price, staking, crypto lending, and many other services. What really sets them apart, however, is the combination of super low fees and incredibly generous rewards programs for their users.

Best For
Traders who want access to a secure, low-cost cryptocurrency exchange
Passive investors who want to earn interest on their balance without frequent trading
Mobile investors who prefer to handle all their crypto needs via their phone or tablet
Pros
Low fees
High security
One-stop shop for all your crypto needs (wallet, trading, spending, and more)
Lots of ways to earn interest, rewards, and rebates
Cons
Low privacy
Customer service response time could be improved
If you are looking for an affordable, all-in-one cryptocurrency platform, Crypto.com may be the platform for you. Not only does Crypto.com reward its users in several ways, but the platform offers over 100 different cryptocurrencies to invest in. The exchange has its own VISA card, allowing you to use crypto for every day purchases. What's more, Crypto.com offers up to 8% cash back on purchases with their debit card. If you like to spend money, then using a crypto.com debit card could be a great way to increase your crypto positions through their rewards program.
Like Gemini, Crypto.com also offers interest bearing accounts. You can earn up to 14% annual interest on your holdings – interest rates that banks can only dream of offering. With huge cash (or crypto) rewards available alongside high interest bearing accounts, Crypto.com is a no brainer for many cryptocurrency investors.
Also, Crypto.com withdraw fees are free. Remember that if you're using a blockchain like Bitcoin or Ethereum to withdraw your funds, you'll still need to pay a transaction fee to miners.
4. Gemini

1 Minute Review
Gemini is a cryptocurrency exchange and custodian that offers investors access to over 100 coins and tokens. Founded in the US, Gemini is expanding globally, in particular into Europe and Asia. Offerings include both major cryptocurrency projects like Bitcoin and Ethereum, and smaller altcoins like Orchid and 0x.
Gemini is 1 of the only brokers with multiple platform options based on skill level. New investors will love the streamlined interface of Gemini's mobile and web apps, while advanced investors might appreciate all the tools that come with ActiveTrader. 
In addition to a host of platform choices, Gemini users also have access to insured hot wallets to store tokens without worrying about digital asset theft. Learn more about what Gemini can do for you in our review.
Best For
New investors looking for a simple mobile and web app
Day traders looking to use technical analysis tools
Users looking for a 1-stop-shop to buy, sell and store all of their cryptos
Pros
Easy and quick signups — can get started in as little as a 5 minutes
Multitude of platforms to accommodate traders of all skill levels
Hot wallets include insurance to protect your from theft and hacking attempts
Cons
Charges both a commission and a convenience fee for users buying and selling through the desktop or mobile app
Gemini is another U.S based exchange that's gained significant credibility among crypto investors. The exchange supports a variety of altcoins, so you won't be limited to major cryptocurrencies like on other exchanges. Also, the platform lets you earn interest on your crypto, making it a great option for investors looking to grow their cryptocurrency positions. Depending on the asset you provide, you can earn up to 8% annual interest on your holdings.
5. Voyager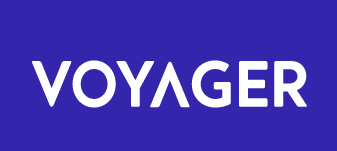 Disclosure: *Other fees may apply.
1 Minute Review
Voyager is a leading name in the sphere of cryptocurrency investing, giving you access to over 50 tokens and coins. Buy, sell and swap assets using Voyager Crypto's simple mobile platform available as a free download for iOS and Android users. 
When you invest through Voyager, you'll pay nothing in commissions, which is a major benefit when compared to other cryptocurrency brokers. Voyager is also one of the only brokers we've seen that allows users to earn interest on their crypto investments. 
Though the broker could do more to improve its customer service, it's an excellent option for beginner investors and seasoned professionals alike.
Best For
Cryptocurrency investors looking for a wide selection of supported projects.
Investors who prefer mobile trading.
Anyone interested in earning interest on their crypto investments.
Pros
Simple, straightforward and intuitive mobile platform
Wealth of investment opportunities
Allows users to earn interest on select crypto investments
Cons
Only available for mobile users — no desktop platform
Limited routes to contact customer service team
Similarly to Gemini and Crypto.com, Voyager offers interest bearing accounts to grow your crypto investments. You can earn up to 10% APR on stablecoins (cryptocurrencies pegged to the U.S dollar) or up to 7.4% APR on Bitcoin. Many platforms offer high rates for stablecoins, but Voyager has one of the most competitive rates if you're looking to earn interest on Bitcoin.
The mobile app and trading features on Voyager make the exchange a great choice for crypto day traders. Not only does the platform support over 60 different cryptocurrencies, but the platform aggregates prices from different exchanges to get you the best rate on your trade. While this may not matter so much for buy-and-hold investors, getting the best conversion rate is critical for cryptocurrency day traders.
6. iTrustCapital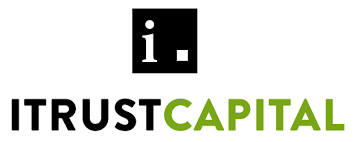 Best For
Beginner cryptocurrency investors
1 Minute Review
iTrustCapital is a self-directed IRA provider that gives you the opportunity to invest in cryptocurrencies, gold and silver through your retirement account. iTrustCapital focuses on providing investors with a straightforward and easy-to-understand platform, which can be a major asset if you've never bought or sold alternative investments in the past. 
When you reach retirement age, iTrustCapital allows you to choose whether you'd like to take your disbursements in cash or in the assets you've invested in. Though the platform does offer a limited range of cryptocurrencies when compared to brokers like Coinbase, its simple structure and unique IRA offerings make iTrustCapital a great place to invest.
Best For
Investors who want to add gold, silver or cryptocurrencies to their IRA
Those who are interested in taking a long-term approach to cryptocurrency or metal investing
Beginner cryptocurrency investors
Pros
Straightforward platform allows you to buy and sell assets in a few minutes
Orders clear within 5 minutes
24/7 order placements and portfolio monitoring services
Both live chat and phone customer service service available
Cons
Limited number of cryptocurrencies to buy and sell
No mobile app currently available
iTrustCapital may be the most unique trading platform on this list, as it allows you to trade cryptocurrencies from an Investment Retirement Account (IRA). IRAs have significant tax benefits, so if you plan on being invested in crypto for the long-run, it may be a good idea to use iTrustCapital to manage your digital assets. What's more, the platform supports over 25 cryptocurrencies, including major assets like Bitcoin, Ethereum and Polygon.
iTrustCapital is also extremely secure –– it uses Coinbase Custody to store digital assets, which holds crypto offline in hardware wallets. This is also backed by a $320 million insurance policy, so you can rest easy knowing your funds are safe.
7. Coinbase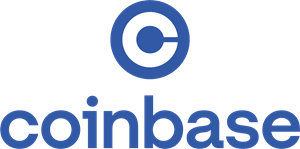 1 Minute Review
Coinbase is one of the Internet's largest cryptocurrency trading platforms. From Bitcoin to Litecoin or Basic Attention Token to Chainlink, Coinbase makes it exceptionally simple to buy and sell major cryptocurrency pairs. 
You can even earn cryptocurrency rewards through Coinbase's unique Coinbase Earn feature. More advanced traders will love the Coinbase Pro platform, which offers more order types and enhanced functionality.
Though Coinbase doesn't offer the most affordable pricing or the lowest fees, its simple platform is easy enough for complete beginners to master in as little as a single trade.
Best For
New cryptocurrency traders
Cryptocurrency traders interested in major pairs
Cryptocurrency traders interested in a simple platform
Pros
Simple platform is easy to operate
Comprehensive mobile app mirrors desktop functionality
Coinbase Earn feature rewards you with crypto for learning about available coins
Cons
Higher fees than competitors
Although Coinbase is technically a brokerage, we added it to this list due to its popularity among U.S investors. Coinbase offers a sleek and easy-to-learn platform to users, although its fees are higher than some of its competitors. Although, if you're an investor that buys and sells digital assets infrequently, this may not be a concern. Plus, Coinbase Learn will pay you in cryptocurrency for learning about blockchain projects!
What are Cryptocurrency Exchanges?
Cryptocurrency exchanges connect buyers and sellers of cryptocurrency to create a market for digital assets. Most exchanges use order books where investors place buy and sell orders for crypto at any given price. Cryptocurrency exchanges hold custody of your digital assets, as you aren't able to control your private keys from these centralized platforms.
You could also use a crypto brokerage, which only slightly differs from a cryptocurrency exchange. Crypto brokerages set the price of crypto assets based on the market price of the asset, but the price of crypto on exchanges is directly determined by investors' buy and sell orders. Technically, Robinhood is a cryptocurrency broker, while exchanges like Coinbase Pro are crypto exchanges.
How do Cryptocurrency Exchanges Work?
BZ
Tip for Crypto Traders
Ask yourself, are you a cryptocurrency trader or investor? If you're a trader, you'll want to choose a cryptocurrency exchange that has low fees, but if you're an investor fees won't matter as much. Fees typically are incurred when you buy or sell crypto, so if you're actively trading fees will matter more.
Cryptocurrency exchanges work in a similar way to stock exchanges. Investors can either place a limit order or a sell order on an exchange, providing liquidity for other investors on the platform.
Buy and sell orders can be placed as either market or limit orders. Market orders will buy or sell crypto at market price, while limit orders buy or sell crypto at the price you specify. If the market price never reaches the price of your limit order, then your order won't get executed.
Types of Crypto Exchanges
There are 2 main types of cryptocurrency exchanges: centralized exchanges and decentralized exchanges (DEXs). Most cryptocurrency exchanges investors use are centralized exchanges, meaning they are run by a central company. Some popular centralized exchanges are Coinbase, Gemini, Binance and eToro.
Centralized exchanges are typically more efficient and easy-to-use than DEXs. Centralized exchanges manage your assets off the blockchain, so transactions are faster and less expensive. When transacting on the blockchain, you need to pay miners transaction fees and wait for the blockchain to verify your transaction –– increasing the cost and time it takes to transact crypto.
Even though DEXs are less efficient and more expensive than centralized exchanges, many investors use them for their unique benefits. DEX let you trade cryptocurrencies directly from your crypto wallet in a permissionless and trustless way through smart contracts. Since smart contracts live on the blockchain, the code is also immutable and uncontrollable by a single entity. Due to this, you don't need to trust a 3rd party with your assets, and you don't need to sign up or provide any verification to use a DEX.
Plus, investors can use a decentralized exchange directly from their cryptocurrency wallet. This way, investors truly hold custody over their digital assets, and they don't need to trust an exchange to keep their crypto safe.
In contrast to centralized exchanges, Crypto investors who own governance tokens vote to upgrade decentralized exchanges. Since DEXs aren't controlled by a central entity, trading can't be halted on the platform. You don't have to worry about crypto assets being delisted from the exchange either, because no single person or company could make that decision.
Cryptocurrency Exchanges vs Crypto Wallets

buy now
securely through Trezor's website
Best For
Crypto enthusiasts
1 Minute Review
A Trezor wallet is one of the best crypto wallets in the crypto-sphere. Besides having top-notch security, it is relatively easy to use and provides fantastic support and updates. Although you might consider it a bit expensive compared to other hardware wallets, the services you'll enjoy are worth it. Your coins are more secured in Trezor than other hardware wallets.
Best For
Crypto enthusiasts
New traders
Those who have a substantial amount of varying crypto coins
Pros
Top-notch security
Supports a vast number of cryptocurrencies (over 1,600)
Regular firmware updates
Backup and recovery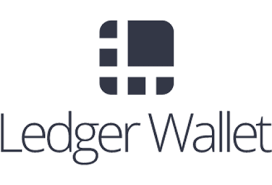 buy now
securely through Ledger Hardware Wallet's website
1 Minute Review
Launched in 2014, Ledger has transformed into a fast-paced, growing company developing infrastructure and security solutions for cryptocurrencies as well as blockchain applications for companies and individuals. Born in Paris, the company has since expanded to more than 130 employees in France and San Francisco.
With 1,500,000 Ledger wallets already sold in 165 countries, the company aims at securing the new disruptive class of crypto assets. Ledger has developed a distinctive operating system called BOLOS, which it integrates to a secure chip for its line of wallets. So far, Ledger takes pride in being the only market player to provide this technology.
Best For
ERC-20 tokens
All experience levels
Pros
Easy to set up and use
Supports more than 1,500 different digital assets
Tamper proof
Portable
Long-lasting battery
Bluetooth connectivity features

1 Minute Review
ZenGo Wallet is a non-custodial mobile cryptocurrency wallet that replaces the use of private keys in favor of facial recognition technology. This feature means there is no single point of failure and no risk of losing your coins in the event of a hacking or wallet loss. It's an interesting new means of dispensing with seed phrases or codes while accessing a range of features for cryptocurrency holders and users. 
You can buy, trade, send and receive crypto directly from the ZenGo wallet. If you are looking for a mobile crypto wallet to trade, send and buy over 70 coins as well as earn interest in Bitcoin, ZenGo has got you covered.
Best For
Simple cryptocurrency management
Making quick purchases
Next-generation security protocols
Pros
A high quality mobile crypto trading application
Free Bitcoin and bonuses
3FA security features
Cons
The keyless technology can be confusing for crypto beginners
ZenGo is available everywhere, however buying/selling is not
Cryptocurrency exchanges let you easily trade crypto. The security of your cryptocurrency exchange should be among your top concerns as an investor, as these exchanges hold custody of your digital assets. Unfortunately, many cryptocurrency exchanges have been hacked in the past, so don't overlook this risk.
Although many exchanges have great security features, there have been several crypto exchange hacks in the last few years. To keep your cryptocurrency assets secure, you should store your funds in a cryptocurrency wallet.
Cryptocurrency wallets come as either software or hardware wallets. Software wallets are computer programs that securely store your crypto, and hardware wallets are physical devices that store your crypto offline. Since hardware wallets are inaccessible to online hackers, they are the most secure type of cryptocurrency wallet.
If you're looking to get a cryptocurrency wallet, you should consider the price, security and capabilities of the hardware wallet you desire. Our choice for the best all around crypto wallet is the Ledger Nano S. The hardware wallet supports thousands of different cryptocurrencies, so it's the only hardware wallet you'll ever need. This way, you'll be able to securely store all your crypto assets in one place, and you won't need to purchase several different crypto wallets.
What Exchange Features Matter?
Before you choose a cryptocurrency exchange, ask yourself what your goals are as an investor. If you want to frequently trade crypto, then trading fees should be among your top priorities. If you don't plan on using a crypto wallet, be sure that the exchange you choose is extremely secure.
You should also consider what financial services the crypto exchange you want to use provides. Some exchanges strictly use crypto, so you can't use them unless you purchase cryptocurrency through another exchange like Gemini. Also, not all exchanges support the same altcoins, so make sure the exchange you use has the cryptocurrencies you want to invest in.
Platforms like Crypto.com and Voyager allow you to earn interest on your cryptocurrency holdings, making them great options for long-term investors. Some exchanges even let you trade with leverage, but if you're located in the U.S this feature won't be available to you due to SEC regulations. In short, the best Bitcoin exchange is different for everyone.
Unique Features of Crypto Exchanges
Coinbase: Coinbase is a great exchange for beginners. Its interface is simple, and you can easily fund your account from your bank. A unique feature of Coinbase is its crypto conversion feature, allowing you to exchange your crypto assets for any other cryptocurrency on its platform for free. Coinbase also offers one of the best mobile apps for crypto.
Argent: Argent is unique because it operates as a crypto exchange and wallet. This software wallet is available on the app store, and allows you to directly interact with decentralized exchanges. Argent is an Ethereum wallet, so it supports Ethereum-based tokens like Ether, Uniswap, Wrapped Bitcoin and Compound.
Uniswap: Uniswap is a DEX that offers many benefits over centralized exchanges. Uniswap is far more secure than centralized exchanges, as you exchange your crypto directly from your software wallet. You can earn interest on your crypto assets using Uniswap by providing liquidity on the platform.
eToro: eToro is a great option if you want to learn more about the cryptocurrency markets. It has a unique social trading feature which allows users to enter trades together and share investment ideas.
Alternatives to Crypto Exchanges
Cryptocurrency exchanges aren't the only way to buy cryptocurrency. For most investors, using a dedicated crypto exchange is better than any other alternatives for crypto investing. However, cryptocurrency brokerages are another popular option, and these are very similar to crypto exchanges. Some good brokerages you may want to consider are Webull, Coinbase and IBKR Crypto. IBKR is a great option if you're looking for a brokerage account with low fees.
An alternative way to purchase cryptocurrency is to buy it directly from someone who owns crypto. All you need to do is pay a cryptocurrency seller for their crypto, and they can send the funds directly to your cryptocurrency wallet. Another alternative is to use a Bitcoin ATM, but these ATMs charge a 5 to 10% premium on Bitcoin's price.
Frequently Asked Questions
What is the difference between a crypto exchange and a brokerage?
Crypto exchanges and brokerages are similar. Crypto brokerages act as an intermediary to set the price of crypto assets based on the market price, while crypto exchanges determine the price of cryptocurrencies directly through investors' market orders.
Answer Link
Are all the top cryptocurrency exchanges based in the United States?
Many top crypto exchanges are based in the United States. For example, Coinbase and Gemini are based in the United States but also offer services in a variety of other countries. There are also exchanges outside the U.S. Binance is headquartered in Malta because it has less strict cryptocurrency regulations than most other countries.
Answer Link