The Daily Biotech Pulse: Gilead Slips Despite Forecast-Beating Q1, Moderna Partners With Lonza For Coronavirus Vaccine Production, Lyra Therapeutics IPO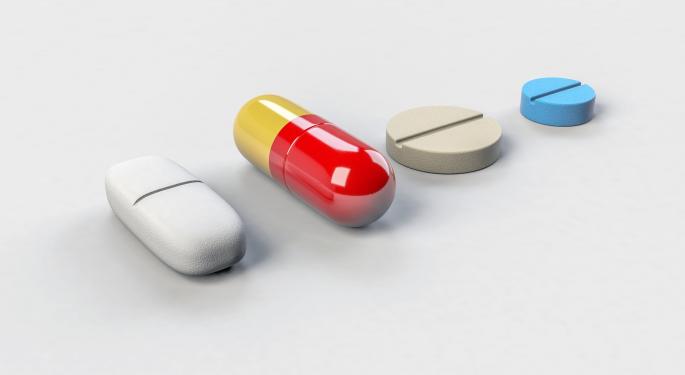 Here's a roundup of top developments in the biotech space over the last 24 hours:
Scaling The Peaks
(Biotech stocks that hit 52-week highs May 1.)
Down In The Dumps
(Biotech stocks that hit 52-week lows May 1.)
Stocks In Focus
Bio-Rad's Serology Test Gets EUA From FDA For Novel Coronavirus Test
Bio-Rad said the FDA granted Emergency Use Authorization for its SARS-CoV-2 Total Ab test, making it the first total antibody test to receive EUA from the FDA. The blood-based immunoassay test can help clinicians identify if an individual has developed antibodies against SARS-CoV-2. The test has also met the CE mark requirements for Europe.
Moderna, Swiss CDMO Lonza Announce COVID-19 Vaccine Manufacturing Deal
Moderna Inc (NASDAQ: MRNA) announced a 10-year strategic collaboration agreement with a Swiss contract development and manufacturing organization to manufacture the former's novel coronavirus vaccine mRNA-1273 on a larger scale, as well as additional products in the future.
Under the agreement, manufacturing suites will be established at Lonza's facilities in the U.S. and Switzerland to manufacture mRNA-1273. The companies look ahead to the manufacture of the first batches of the vaccine candidate at Lonza U.S. in July.
Co-Diagnostics' COVID-19 Molecular Diagnostics Test Shows 100% Sensitivity, Specificity
Co-Diagnostics Inc (NASDAQ: CODX) said COVID-19 test performance data from independent evaluations, including from the India National Institute of Pathology, the Mexican Department of Epidemiology and the others from the U.S. and overseas, demonstrated 100% sensitivity and 100% specificity — metrics used to define accuracy in molecular diagnostics testing.
The stock was up 10.23% at $12.50 in Friday's premarket session.
See also: The Week Ahead In Biotech (April 26-May 2): Cancer Conference, Earnings News Flow In The Spotlight
Essa Pharma Given Approval To Start Clinical Trial Of Cancer Drug
ESSA Pharma Inc (NASDAQ: EPIX) said the FDA has notified the company that its investigational asset EPI-7386 can enter the clinics for the treatment of metastatic castration-resistant prostate cancer. The company had submitted an IND with the FDA March 30.
J&J's Janssen Unit Gets Positive EMA Committee Recommendation For Darzalex Subcutaneous Formulation
Halozyme Therapeutics, Inc. (NASDAQ: HALO) said Johnson & Johnson's (NYSE: JNJ) Janssen unit has received positive opinion from the Committee for Medicinal Products for Human Use of the European Medicines Agency that recommends approval of a subcutaneous formulation of Darzalex for the treatment of adult patients with multiple myeloma in frontline and relapsed/refractory settings.
The subcutaneous formulation uses Halozyme's proprietary enzyme rHuPH20 to facilitate the delivery of injected drugs and fluids.
Puma Strikes Commercialization Agreement For Breast Cancer Drug In South Korea
Puma Biotechnology Inc (NASDAQ: PBYI) and South Korea's Bixink Therapeutics announced an agreement under which the latter will commercialize the former's breast cancer drug Nerlynx in South Korea.
The agreement provides for Puma receiving upfront and milestone payments of up to $6 million, as well as significant double-digit royalties on the sales of NERLYNX in South Korea.
Puma shares were adding 2.49% to $10.30 in premarket trading Friday.
Novan Receives FDA Meeting Minutes For Skin Infection Drug
Novan Inc (NASDAQ: NOVN) announced receipt of April 1 Type C meeting minutes from the FDA regarding SB206 for the treatment of molluscum contagiosum. Based on the guidance received during the meeting and contained in the meeting minutes, the company said it is preparing to conduct an additional pivotal trial.
The proposed trial, if successful, could be used along with a previously completed trial for a future NDA filing, the company said. It also said the FDA provided guidance with respect to the study design for B-SIMPLE4 and expectations for a future NDA submission.
The company expects enrollment to begin in September and top-line results from the study in the second quarter.
In premarket trading Friday, Novan shares were losing 1.62% to 36 cents.
Vertex Gets EMA Committee Positive Opinion For Label Expansion Of Cystic Fibrosis Drug
Vertex Pharmaceuticals Incorporated (NASDAQ: VRTX) said EMA's CHMP adopted a positive opinion for the label extension of Kalydeco to include the treatment of children and adolescents with cystic fibrosis who are ages 6 months and older, weigh at least 5 kg and who have the R117H mutation in the cystic fibrosis transmembrane conductance regulator gene.
Novartis Says EMA Committee Recommends Approval Of Asthma Drug
Novartis AG (NYSE: NVS) said EMA's CHMP has adopted a positive opinion recommending the approval of Enerzair Breezhaler as a maintenance treatment of asthma in adult patients not adequately controlled with a maintenance combination of a long acting beta2 agonist and a high dose of an inhaled corticosteroid who experienced one or more asthma exacerbations in the previous year.
Offerings
Acer Therapeutics Inc (NASDAQ: ACER) said it has entered into a common stock purchase agreement for up to $15 million with Lincoln Park Capital Fund, LLC, a Chicago-based institutional investor.
The stock was advancing 4.17% to $2.50 in premarket trading Friday.
Second Sight Medical Products Inc (NASDAQ: EYES) priced its underwritten public offering of 7.5 million shares at $1 per for aggregate gross proceeds of $7.5 million. The offering is expected to close May 5.
The stock was slipping 13.53% to $1.15 in premarket trading Friday.
Earnings
Gilead Sciences, Inc. (NASDAQ: GILD) reported first-quarter total revenue of $5.55 billion, up from $5.28 billion a year ago. HIV product sales, accounting for 78% of the total revenue, rose about 14%, while HCV product sales declined. The non-GAAP earnings per share came in at $1.68 compared to the year-ago's $1.67, while analysts estimated EPS of $1.57.
The stock fell was down 4.51% at $80.21 in Friday's premarket session.
On The Radar
Earnings
AbbVie Inc (NYSE: ABBV) (before the market open)
GlycoMimetics Inc (NASDAQ: GLYC) (before the market open)
ImmunoGen, Inc. (NASDAQ: IMGN) (before the market open)
IPO
Lyra Therapeutics, a clinical-stage company developing medicines precisely designed to target ear, nose and throat diseases, priced its initial public offering of 3.5 million shares at $16, the upper end of the estimated price range of $14-$16. The shares will begin trading on the Nasdaq under the ticker symbol "LYRA."
Related Link: A Deep Dive On Coronavirus Vaccine Plays Moderna, Inovio
View Comments and Join the Discussion!
Posted-In: Biotech Earnings News Offerings Contracts FDA IPOs Trading Ideas Best of Benzinga