Benzinga's Daily Biotech Pulse: Novartis Licenses Skin Drug, 2 Stocks To Debut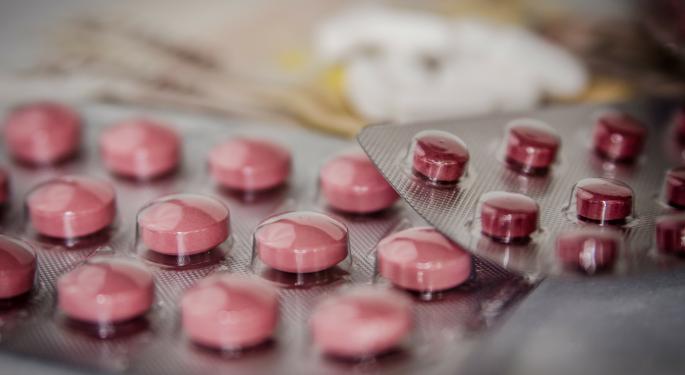 Here's a roundup of top developments in the biotech space over the last 24 hours.
Scaling the Peaks
(Stocks hitting 52-week highs on July 18)
Down In The Dumps
(Stocks hitting 52-week lows on July 18)
See Also: The Week Ahead In Biotech: Conferences, Clinical Trial Results, IPOs And More
Stocks In Focus
Novartis In-licenses Atopic Dermatitis Candidate From MORPHOSYS-GALAPAGOS
Novartis AG (ADR) (NYSE: NVS) announced it has in-licensed from GALAPAGOS NV/S ADR (NASDAQ: GLPG) and MORPHOSYS AG/S ADR (NASDAQ: MOR) their MOR106, being evaluated for atopic dermatitis by agreeing to pay an upfront payment of 95 million euros, potential milestone payments up to 850 million euros, as well as royalties up to low-teens to low-twenties.
MOR106 is a novel antibody directed against IL-17C, which is believed to contribute to atopic dermatitis, a form of eczema and a severe dermatologic condition.
Roche Reports Positive Results For Lung Cancer Drug Trial
Roche Holdings AG Basel ADR (OTC: RHHBY) said its Tecentriq plus chemotherapy(cisplatin or carboplatin plus pemetrexed) evaluated in the Phase 3 Impower 132 study met its co-primary endpoint of progression-free survival. The combo also reduced the risk of disease worsening or death compared to chemotherapy alone, in the first-line treatment of advanced non-squamous non-small cell lung cancer, or NSCLC.
Evolus, Cara and AC Immune Price Common Stock Offering
Evolus Inc (NASDAQ: EOLS) priced its 4 million common stock offering at $20 per share, with the net proceeds likely to be $56.4 million for Evolus and $18.8 million to the selling shareholder.
Cara Therapeutics Inc (NASDAQ: CARA) priced its 4.5 million share offering at $19 per share, with gross proceeds from the offering expected to be $85.5 million.
AC Immune SA (NASDAQ: ACIU) said it has priced its 10 million share offering at $11.75 per share, with the offer expected to generate gross proceeds of $86.8 million.
NxStage Medical to Divest Bloodlines Business
NxStage Medical, Inc. (NASDAQ: NXTM) revealed in an 8K filing it would divest its bloodlines business in favor of B. Braun Medical. The divestment was meant to gain FTC clearance for its pending merger with Fresenius Medical.
The stock rose 2.61 percent to $28.65 in after-hours trading.
On The Radar
Earnings
Intuitive Surgical, Inc. (NASDAQ: ISRG)
Neurometrix Inc (NASDAQ: NURO)
IPO
Allakos, a clinical stage biotech company developing therapy for treating eosinophil and mast cell-related diseases, priced its upsized 7.1 million share-IPO at $17 per share. The shares will begin trading on the Nasdaq under the ticker symbol NASDAQ:ALLK.
Constellation Pharmaceuticals priced its downsized offering of 4 million at $15. The shares of the company, which develops therapies to tackle cancers associated with abnormal gene expression or drug resistance, will begin trading on the Nasdaq under the ticker symbol NASDAQ:CNST.
View Comments and Join the Discussion!
Posted-In: Biotech Earnings News Offerings FDA IPOs Top Stories Trading Ideas Best of Benzinga