Want to jump straight to the best? Most of our users prefer Interactive Brokers for stock trading.
Retail investors have the opportunity to invest in all types of markets, including penny stocks. Penny stocks are shares that trade below $5 and can be valued as low as a few pennies per share. They allow investors to hold thousands of shares for a small amount of capital, but while that may sound attractive, these stocks can be considered high risk.
Many penny stocks are traded over the counter (OTC) as they do not meet specific requirements for major stock exchanges. With the lack of regulatory requirements and increased risk, finding the right penny stock broker is crucial.
Best Penny Stock Brokers
It can be challenging to find the right stockbrokers. Here is a list of Benzinga's favorite brokers and information about what they offer.
Webull
Webull's platform offers up to 4x day-trade buying power and 2x overnight buying power with a margin account. With technical indicators, economic calendars and ratings, the platform is designed for intermediate and experienced traders. It charges an annual margin rate from 6.99% to 3.99% and requires no minimum deposit. Webull does not charge commission fees.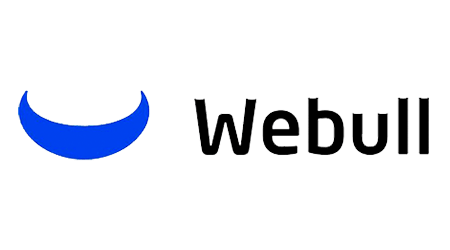 Best For
Intermediate Traders and Investors
1 Minute Review
Webull, founded in 2017, is a mobile app-based brokerage that features commission-free stock and exchange-traded fund (ETF) trading. It's regulated by the Securities and Exchange Commission (SEC) and the Financial Industry Regulatory Authority (FINRA).
Webull offers active traders technical indicators, economic calendars, ratings from research agencies, margin trading and short-selling. Webull's trading platform is designed for intermediate and experienced traders, although beginning traders can also benefit.
Webull is widely considered one of the best Robinhood alternatives.
Best For
Active traders
Intermediate traders
Advanced traders
Pros
No account maintenance fees or software platform fees
No charges to open and maintain an account
Intuitive trading platform with technical and fundamental analysis tools
Cons
Does not support trading in mutual funds, bonds or OTC stocks
E*TRADE
E*Trade is a great platform that charges $0 in fees when purchasing stocks. However, if you wish to use broker-assisted trades, you may be charged an additional $25 plus any commission and fees. In the case of trading OTC stocks, a $6.95 commission applies, which is competitive. In addition, E*TRADE also offers educational resources to help develop your trading.

1 Minute Review
E*TRADE is an online discount trading house that offers brokerage and banking services to individuals and businesses. One of the first brokers to embrace online trading, E*TRADE not only survived both the dot-com bubble and Recession — it thrived. You can choose from two different platforms (one basic, one advanced). E*TRADE is a suitable broker for traders of most skill levels, whether you want to buy mutual funds and hold them for decades or dabble in options swing trading. E*TRADE offers a library of research and education materials to help you out.
Best For
Active traders
Derivatives traders
Retirement savers
Pros
Sophisticated trading platforms
Wide range of tradable assets
Exceptional customer service
Cons
Limited currency trading
Higher margin rates than competitors
No paper trading on its standard platform
eToro
eToro allows you to invest in cryptocurrencies and ETFs, but it's also a great place to invest in stocks. While you are adding stocks to your portfolio, you can be sure that your net worth is growing and you are building wealth for the future.
While penny stocks will not make you rich all on their own, it helps to use a platform that helps you create a more diverse portfolio. eToro also allows you to:
Invest in full stocks or fractionals for as little as $10–perfect for penny stocks
Engage with experienced, real investors regarding strategies
Mix your crypto holdings with stocks and ETFs
Review detailed charts, indicators and analyses
Pay zero commissions
Disclosure: eToro USA LLC; Investments are subject to market risk, including the possible loss of principal.
1 Minute Review
eToro is a broker that offers access to over 25 of the world's most popular cryptocurrencies, forex and over 1600 stocks. They have a few unique education and useability tools. Traders can begin buying and selling in as little as 10 minutes.
eToro's unique CopyTrader feature allows new investors to "copy" the buy and sell orders of professional investors, while the company's eToro Club feature provides investors with a range of additional education tools and resources. 

Best For
Traders looking for an easy-to-use platform
Traders who want to practice their trades using a virtual account before entering the market
Pros
Simple platform that is easy to master
CopyTrader feature that allows new traders to copy the same strategies used by professionals
Virtual dummy account that gives you $100,000 to practice trades
Robinhood
Robinhood Markets Inc. (NASDAQ: HOOD) is a well-known broker championed by many retail customers. The commission-free broker is designed for new traders, while its online app is designed primarily to be easy to use. The downside of Robinhood is that it does not offer OTC stocks. The only penny stocks provided are those listed on the Nasdaq or NYSE.

1 Minute Review
Robinhood is a broker designed for traders who want a simple and easy-to-use platform. It takes out all the bells and whistles that can be confusing to the modern day trader, serving as the perfect place for beginners to learn the markets. The interface is intuitive and easy to master, streamlined to ensure you don't get distracted as you build a portfolio. Though advanced traders might like more thorough analysis tools, Robinhood gives you everything you need to start trading and learn the ropes.
Best For
Beginner traders
Mobile traders
Pros
Streamlined, easy-to-understand interface
Mobile app with full capabilities
Can buy and sell cryptocurrency
Cons
Fewer analysis tools than most
Only taxable, non-retirement accounts are available
Interactive Brokers
Interactive Brokers is another well-recognized platform that can be beneficial for trading penny stocks. However, before you can trade these stocks, you must request penny stock trading permission via the platform. In addition, the firm charges a low commission for trading penny stocks.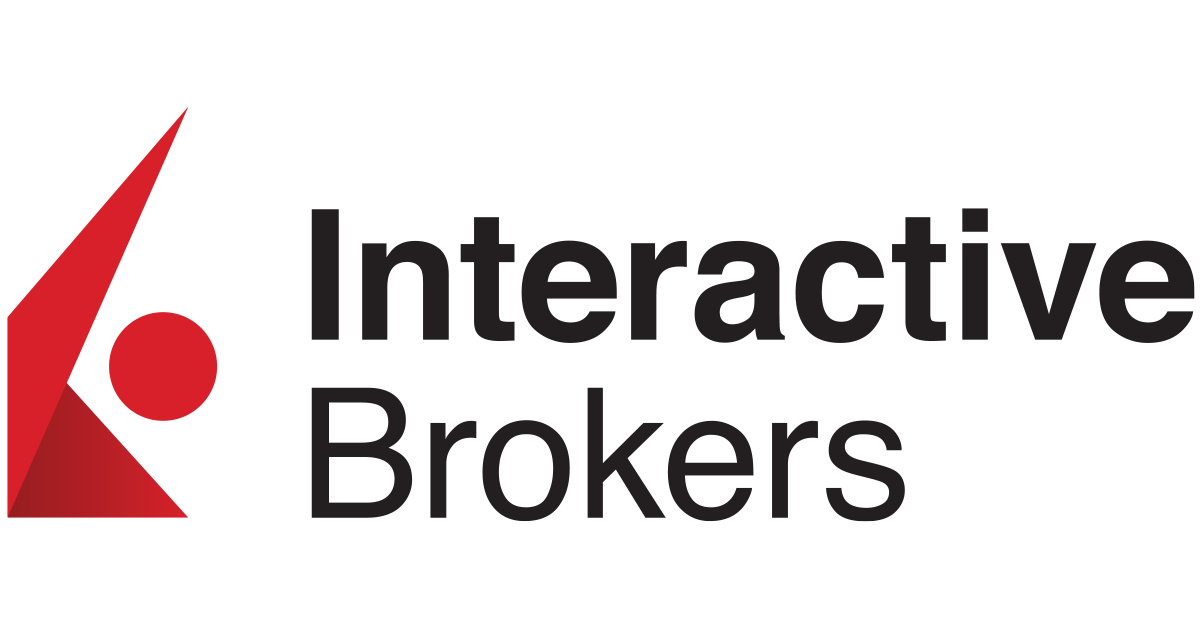 get started
securely through Interactive Broker's website
1 Minute Review
Interactive Brokers is a comprehensive trading platform that gives you access to a massive range of securities at affordable prices. You can buy assets from all around the world from the comfort of your home or office with access to over 135 global markets. Options, futures, forex and fund trading are also available, and most traders won't pay a commission on any purchase or sale.  
IBKR is geared primarily toward experienced traders and investors but now with the availability of free trades with IBKR Lite, casual traders can also acclimate to IBKR's offerings.
Best For
Access to international markets
Active traders
Sophisticated investors
Detailed mobile app that makes trading simple
Wide range of available account types and tradeable assets
Pros
IB SmartRouting provides significant price improvement vs. industry
Fractional trading allows investing regardless of share price
Industry's lowest margin rates
Earn more by lending your fuly-paid shares
Cons
Beginner investors might prefer a broker that offers a bit more hand-holding and educational resources
Tradier
The Tradier platform has a plethora of information and tools for traders to use. It offers commission-free equity trading, although it has a subscription fee of $10 per month. With a range of indicators and charting tools, it is highly beneficial for active traders.

Best For
Inexpensive Options Trading
1 Minute Review
Tradier is a high-tech broker made with the most active traders in mind. Tradier differentiates itself by using Application Programming Interface (API) technology to partner with popular trading software to offer a wide range of platform choices to Investors. Tradier brokerage offers integration with one of the widest ranges of platforms we've seen, including Esignal, Orion Multi Trader, Stockstotrade, 1Option, Evati, and many, many more. 
Tradier offers 2 pricing options — infrequent traders may want to opt for Tradier's 0 Stocks and $0.35 per Options contract trading, while very active traders can often save money by opting into Tradier's $10 monthly all-inclusive option and Equity, which cuts commissions entirely.
Tradier TradeHawk platform is exceptionally impressive, combining intuitive 1-click order placements with a vast range of indicators and charting tools. TradeHawk is also completely compatible with both Apple and Android mobile devices. Though we'd love to see Tradier expand into mutual funds and offer a bit more in the way of educational tools, the broker remains a top choice for advanced traders and those looking for enhanced customization options.
Best For
Very active options traders who would benefit from a flat-rate monthly charge instead of per-contract fees.
Advanced traders looking for a customizable broker with a wide range of platforms that can be integrated.
Prominent options traders get high-quality execution, real-time market data and subscription trading.
Pros
Wide range of integrated platforms provide an option for any trader.
All-inclusive per-month subscriptions available in lieu of per-contract commissions.
Platforms are powered by quality real-time market data and execution.
Cons
Newer traders may prefer a platform with fewer integration choices and a more streamlined approach.
No online mutual funds currently available.
Cobra Trading
Cobra Trading, a direct access broker, is an excellent platform for trading penny stocks, including OTC stocks. Fees are low, and it offers discounts for high-volume traders. However, all trades are charged a $1 minimum commission.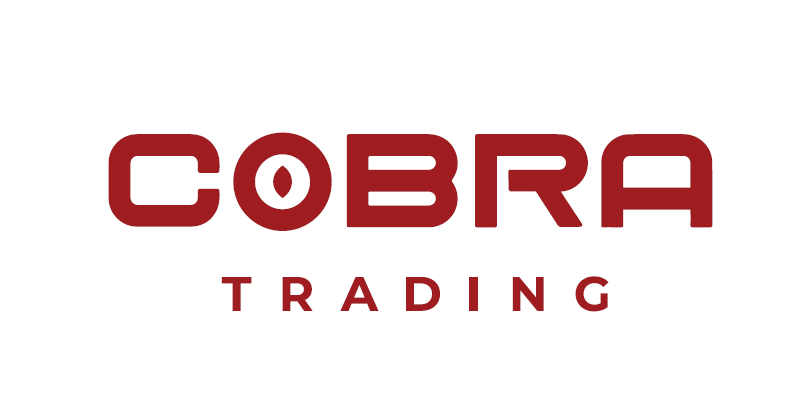 Best For
Short Selling over $25K
1 Minute Review
Cobra Trading is a direct access broker focused on access to short opportunities and order execution. Cobra has multiple short locate sources, giving traders access to the best short opportunities in the market. Cobra Trading also specializes in offering comprehensive, responsive customer service throughout the trading day. We recommend Cobra Trading to high-volume traders and short sellers.
Best For
Short Sellers
Day Traders and Scalpers
Traders who are tired of using a "Big Broker"
Pros
Affordable commissions
The DAS Platform
Excellent customer service
Cons
No trading under 25K
Not a self-clearing firm
TD Ameritrade
TD Ameritrade is a great online trading platform that includes the purchase of penny stocks. The company is commission-free with no platform fees, no data fees and no trade minimums. For OTC Bulletin Board (OTCBB) stocks, there is a $6.95 per trade fee. TD Ameritrade has a user-friendly website that is easy to navigate.

1 Minute Review
This publicly listed discount broker, which is in existence for over four decades, is service-intensive, offering intuitive and powerful investment tools. Especially, with equity investing, a flat fee is charged, with the firm claiming that it charges no trade minimum, no data fees, and no platform fees. Though it is pricier than many other discount brokers, what tilts the scales in its favor is its well-rounded service offerings and the quality and value it offers its clients.
Best For
Novice investors
Retirement savers
Day traders
Pros
World-class trading platforms
Detailed research reports and Education Center
Assets ranging from stocks and ETFs to derivatives like futures and options
Cons
Thinkorswim can be overwhelming to inexperienced traders
Derivatives trading more costly than some competitors
Expensive margin rates
Tradestation
Tradestation does not charge a fee for stocks or penny stock trading, but this benefit only applies to the first 10,000 shares per trade. Both of its mobile apps offer commission-free penny stock trading. In addition, depending on the account you set up, there is a minimum deposit for its TS Select account of $2,000.

1 Minute Review
TradeStation is for advanced traders who need a comprehensive platform. The brokerage offers an impressive range of investable assets as frequent and professional traders appreciate its wide range of analysis tools. TradeStation's app is also equally effective, offering full platform capabilities.
Best For
Advanced traders
Options and futures traders
Active stock traders
Pros
Comprehensive trading platform and professional-grade tools
Wide range of tradable securities
Fully-operational mobile app
Cons
Confusing pricing structure to leave new traders with a weak understanding of what they pay
Cluttered layout to make navigating TradeStation's platform more difficult than it should be
Charles Schwab
Charles Schwab Corp. (NYSE: SCHW) offers penny stocks from its standard trading accounts. In addition, you can trade OTCBB and pink sheet securities online through the company's website or mobile app. It charges $4.95 per trade and sets a $0 to $25 broker-assisted service charge. It forms an excellent option for traders at all skill levels.

1 Minute Review
Charles Schwab is a solid choice for traders of all skill levels. It offers full access to the U.S. equity and options markets as well as 30 international markets. Traders can create a diverse portfolio with $0 commissions and no account minimums. Schwab's margin trading is expensive but Schwab makes up for it with affordable futures and options trades, along with a comprehensive mobile offering.
Best For
3 trading platforms perfectly in sync makes matching your platform to your skill level a snap
Excellent futures trading education for new traders
$0 account minimum means anyone can start trading
Pros
Wide range of available assets to trade, including futures and 30 global markets
SmartStreet Edge platform is powerful enough for advanced traders, yet easy enough for new traders to utilize
Unique educational resources (like infographics and podcasts) make learning fun
Cons
Margin rates are more expensive than competitors
More limitations on available margin than competitors
Expensive mutual funds
Why Do You Need a Penny Stock Broker?
The importance of a good broker cannot be underestimated — finding one that is safe and reliable is vital. Unfortunately, penny stocks must satisfy a list of requirements to join major exchanges, and, therefore, most are traded OTC.
Fee structures and commissions will vary depending on the broker you choose, and because of the low liquidity of penny stocks, bid-ask spreads will also be determined by the different brokers and stocks. Therefore, it is vital you make sure the broker is regulated and suits your requirements. In addition, some penny stock brokers offer additional benefits and education that can be useful for everyone. An important point to note is that you must research the broker beforehand.
How Do You Choose a Penny Stock Broker?
Choosing a penny stock broker can be a long process because of the vast choice of brokers on offer. However, the steps below can help you speed the process.
Select a broker.
Different brokers have varying requirements when it comes to signing up, depositing and withdrawing. The assets it allows you to trade also vary. As penny stocks are usually traded OTC, check if the broker offers the stocks you are interested in.
Most importantly, ensure that the broker is regulated in your region.
Research fees
When buying or selling stocks, there may be fees. Even if the broker says it is commission-free, other costs might be associated with using the broker, so investigate potential hidden charges. If the broker does charge a commission, it can impact potential profits, so take them into consideration as well. Flat fees are much better when purchasing a large amount of shares as this is set at a fixed price and does not depend on the amount you buy, which can impact your bottom line if you trade large positions.
Furthermore, spreads can change and be high from the lack of liquidity in some penny stocks. The small market capitalization and low liquidity of many penny stocks mean brokers have a large spread.
Seek strong security and avoid scams.
You should analyze individual penny stocks and conduct thorough research as there can be many scams that promise low costs and high returns. Make sure you avoid this situation by only trading with a broker you can trust and understanding the company you are investing in.
The Qualities of a Good Penny Stock Broker
The qualities of a good penny stock broker involve many different factors. Once you have found a list of safe and regulated brokers, look at each in a more detailed fashion.
Easy navigation: A user-friendly platform initially might not seem important, but you'll save yourself a lot of hassle in the long run if you choose a broker with this characteristic. Look for a platform that allows you to enter and exit trades quickly, manage your portfolio and answer any questions or problems you have. A user-friendly platform is easier to manage and can save a lot of future headaches.
Technical tools: Analysis and research are vital to traders and investors. Having additional technical analysis tools can help you learn more and test and implement new trading strategies. Of course, not everyone uses technical analysis, but having various indicators available can significantly benefit those who do.
Large selection of stocks with cheap fees: If you are interested in trading penny stocks, then a quality to look for is a broker with numerous penny stocks to choose from, with low fees.
Outside access: A helpful addition can be linking external platforms to the brokerage, making managing your portfolio, charts, and any additional research more accessible. This quality can be important when managing an extensive portfolio.
Penny Stocks are Risky
Penny stocks can be high risk. However, with high risk comes the potential for high reward because of the number of shares you can purchase at a low price. Just be aware of an increased chance of failure from their highly volatile nature and lack of liquidity. Therefore, if you trade penny stocks, you at least want to make sure you have a broker you can rely on.
Frequently Asked Questions
Can you get rich investing in penny stocks?
Individuals can make money when investing in penny stocks, but it requires heavy research and understanding of the stock. Just remember, you face an increased chance of losing money when taking trading penny stocks.
Answer Link
Is penny stock trading legal?
Like any other market, penny stock trading can be traded on many platforms and is completely legal. 
Answer Link
Related content: Best Online Stock Brokers