All The Major Executive Departures Of 2018 — So Far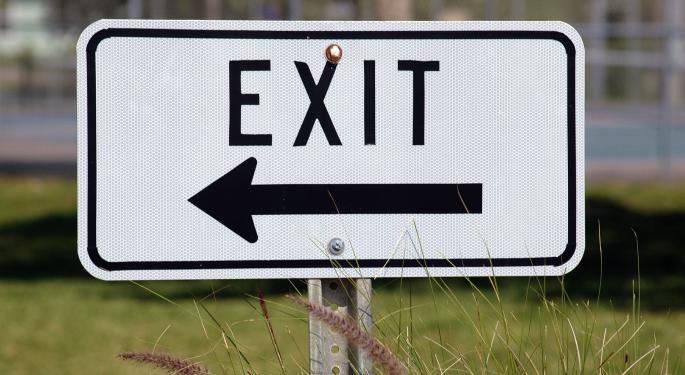 Fiat Chrysler Automobiles NV (NYSE: FCAU) took a tumble after losing its legendary leader sooner than expected.
CEO Sergio Marchionne's retirement plan was widely known and a succession plan was already in progress Saturday when the company announced Marchionne's worsening health and the immediate appointment of Jeep's Mike Manley.
Marchionne is just the latest in a series of noteworthy executive departures this year; here are some of the others and how their respective stocks were impacted:
This Year's Executive Exits
On top of all that, Tesla Inc (NASDAQ: TSLA) has been simultaneously trimming management and suffering an exodus of top engineers.
What The Departures Mean
The loss of a corporate leader can mean different things for different companies.
"It really depends on the CEO," said TD Ameritrade senior trading specialist Shawn Cruz. "A lot of times there's a shared leadership structure, so when the CEO rotates out there's usually a good one that can come in and take the reins."
When Steve Jobs stepped down from Apple Inc. (NASDAQ: AAPL) in 2011, the stock continued its rise and went on with its product-cycle-dependent gains and losses.
When Twitter Inc (NASDAQ: TWTR) transferred from Dick Costolo back to Jack Dorsey in 2014, the stock rallied for a quarter before a long-term stumble.
Microsoft Corporation (NASDAQ: MSFT) trended down for a year after Bill Gates turned over the keys, and after flatlining for most of Steve Ballmer's tenure, it rose steadily and steeply under Satya Nadella.
Cruz doesn't expect any of the recent transitions to be particularly disruptive.
"I don't this it's something where the whole business is going to turn around or fall apart based on any of the names we've seen leave," Cruz said.
Related Links:
Report: The 10 Most Overpaid S&P 500 CEOs
View Comments and Join the Discussion!
Posted-In: Education Management General Best of Benzinga