Report: The 10 Most Overpaid S&P 500 CEOs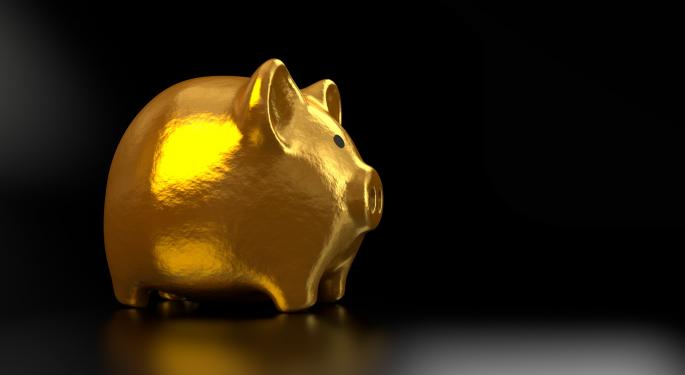 CEO pay has continued to show astronomical growth over the years, according to the Economic Policy Institute, or EPI.
Between 1978 and 2016, CEO compensation surged by 809 or 937 percent, depending on whether it is measured using stock options granted or stock options realized, according to the EPI.
To put things in perspective, the 937-percent jump is over 70 percent faster than the rise in the stock market. Over the same period, workers' annual compensation rose 11.2 percent.
The 2018 edition of As You Sow looked at the compensation of S&P 500 CEOs and compiled the list of the 100 most overpaid CEOs among them.
The study is based on the logic that shareholder votes on CEO compensation can be used as a tool to restrain excess. The As You Sow report looks at which financial managers, mutual funds and pension funds exercised fiduciary responsibility and voted against excessive payments — and which did not.
How CEOs Were Ranked
As You Sow's study employed two methods to shortlist excessively paid CEOs: one using a regression based on total shareholder return, or TSR, conducted by HIP Investor. The second ranking used the lowest proxy votes for pay packages at S&P 500 companies.
"Many of the metrics that drive CEO pay are short-term and provoke decisions with negative long-term impact; underinvestment in research and development and choices that have long-term negative environmental impact," the report said.
"High CEO pay over-emphasizes the impact of a single individual at a company, rather than rewarding the work of the many company employees."
See also: CEO Departures And EBITA Performance
Perpetual Perpetrators
Oracle Corporation Corp (NYSE: ORCL), Comcast Corporation Corp (NASDAQ: CMCSA) and Exxon Mobil Corporation Corp (NYSE: XOM) have made the list every year.
A few companies that were ranked as having overpaid CEOs in both last year and this year's report are Chesapeake Energy Corporation Corp (NYSE: CHK), Citrix Systems, Inc. Corp (NASDAQ: CTXS), Discovery Communications Inc. Corp (NASDAQ: DISCA), Regeneron Pharmaceuticals Inc Corp (NASDAQ: REGN) and Wynn Resorts, Limited Corp (NASDAQ: WYNN).
The 10 Most Overpaid CEOs And Their Compensation
Oracle's Safra Catz/Mark Hurd: $82,065,708; Catz has been with Oracle since 1999 and was credited with the 2005 acquisition of Peoplesoft. Catz and Mark Hurd, the co-CEO of Oracle, took the mantle from Oracle's founder and longtime CEO Larry Ellison in 2014.
Activision Blizzard, Inc. Corp (NASDAQ: ATVI)'s Robert Kotick: $33,065,560; Kotick was the mastermind behind Activision's merger with Blizzard and went on to become the combined company's CEO in 2008.
Johnson Controls International plc Ordinary Share Corp (NYSE: JCI)'s Alex Molinaroli: $46,396,770; Molinaroli, who stepped down in September, was with the company for three years. His tenure was marked by efforts to make Johnson Controls lean in a bid to shed cost, while the company also effected huge stock repurchases.
Charter Communications Inc. Corp (Nasdaq: CHTR)'s Thomas Rutledge: $98,515,727; Rutledge, who helped the company buy Time Warner Cable in 2017, had a face-off with the company's biggest shareholder John Malone regarding the strategic outlook for the company. While the former went about bulking up the company, the latter called for a potential sale.
Alphabet Inc Corp (NASDAQ: GOOGL)'s Sundar Pichai: $199,718,200; Pichai, who took over the reins of Google from the company's founders Larry Page and Sergey Brin, has ensured a seamless transition.
Wynn Resort's Stephen Wynn: $28,156,985; Company founder Wynn recently stepped down from the CEO post after allegations of sexual misconduct became public. He was replaced by Matt Maddox, who earlier served as the president of Wynn Resorts.
International Business Machines Corp. Corp (NYSE: IBM)'s Virginia Rometty: $32,695,699; Rometty has the distinction of being the first woman to lead the company, although her tenure has been marked by dissatisfaction over executive compensation, increased outsourcing and flailing financials.
Regeneron's Leonard Schleifer: $28,337,520; Schleifer is credited with shifting the focus of the company to the development of high-priced drugs such as Eylea.
Discovery Communication's David Zaslav: $37,192,354; Since taking over as CEO of the company in 2007, Zaslav has been instrumental in the strengthening Discovery's brands and expanding its genres.
SL Green Realty Corp (NYSE: SLG)'s Marc Holliday: $17,326,371; A veteran with the company, Holliday has overseen the transformation of the REIT into the largest owner of commercial office properties and the dominant landlord in midtown Manhattan.
Related Link:
Posted-In: As You Sow economic policy instituteEducation Media General Best of Benzinga
View Comments and Join the Discussion!