The Daily Biotech Pulse: Assertio Settles With Purdue, Emergent Biosolutions In M&A Mix, Novartis Eye Care Unit Recalls Stent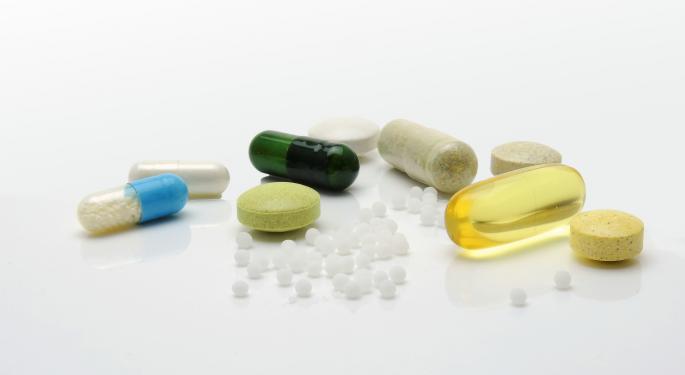 Here's a roundup of top developments in the biotech space over the last 24 hours.
Scaling The Peaks
(Stocks hitting 52-week highs on Aug. 28)
Down In The Dumps
(Stocks hitting 52-week lows on Aug. 28)
Stocks In Focus
Karyopharm Says Mid-stage Study Shows Blood Cancer Drug Effective
Karyopharm Therapeutics Inc (NASDAQ: KPTI) said the Phase 2 STORM study that evaluated its lead, oral Selective Inhibitor of Nuclear Export, or SINE, compound selinexor further supported its potential role in advancing the treatment options available to patients with refractory multiple myeloma. About 25.4 percent achieved overall response rate, or ORR, including two patients who achieved stringent complete responses, with minimum residual disease negativity.
"[P]atients treated with oral selinexor and dexamethasone (dex; Sd) also achieved median duration of response (DOR) of 4.4 months and median overall survival (OS) of 8.6 months," the company said.
Karyopharma said it will submit a Marketing Authorization Application with the EMA in the first quarter of 2019.
The data is due to be presented as an oral presentation at the Society of Hematologic Oncology 2018 Annual Meeting, scheduled for Sept. 12-15 in Houston.
The stock fell 1.2 percent to $18.12 in after-hours trading.
Early-stage Trial of Biogen's Alzheimer's Drug Confirms Risk-Benefit Profile
Biogen Inc (NASDAQ: BIIB) and partner Eisai released data from the recent analysis of an ongoing long-term extension Phase 1b study of aducanumab, which evaluated patients with the pipeline candidate up to 36 months in the titration cohort and up to 48 months in the fixed-dose cohorts.
Aducanumab is Biogen/Eisai's investigational treatment candidate for mild cognitive impairment due to Alzheimer's disease and mild AD dementia.
"The results are generally consistent with previous interim analyses, and there were no changes to the risk-benefit profile of aducanumab," the companies said.
See Also: The Week Ahead In Biotech: Conferences, PDUFA Dates And Clinical Trial Results
Assertio Settles Patent Litigation Against Purdue Pharma
Assertio Therapeutics Inc (NASDAQ: ASRT) announced said it has entered into a settlement agreement with Purdue Pharma with regard to its patent infringement lawsuit against the latter in a U.S. district court. The lawsuit alleges infringement by Purdue of some of Assertio's patents with regard to Purdue's commercialization of Oxycontin.
The agreement calls for Purdue paying a total of $62 million in cash.
Assertio's stock slid 4.37 percent to $7 in after-hours trading.
Novartis Unit Recalls Glaucoma Surgical Device
Novartis AG (ADR) (NYSE: NVS)'s Alcon unit announced an immediate, voluntary recall of its CyPass Micro-Stent from the global market, based on an analysis of five-year post-surgery data from the COMPASS-XT long-term safety study. The stent was approved by the FDA for use in conjunction with cataract surgery in adult patients, with mild-to-moderate primary open-angle glaucoma.
Emergent Biosolutions To Buy Narcan Nasal Spray Maker Adapt Pharma
Emergent Biosolutions announced a deal to buy Adapt Pharma along with its flagship product Narcan, or naloxone HCl Nasal Spray, which is a needle-free formulation of naloxone to treat known or suspected opioid overdose, for up to $735 million. The transaction value includes an upfront payment of $575 million and up to $100 million in cash for potential sales-based milestones through 2022.
Emergent shares rose 1.25 percent to $62.30 in after-hours trading, Tuesday.
On The Radar
Earnings
Ascendis Pharma A/S (NASDAQ: ASND)
View Comments and Join the Discussion!
Posted-In: Biotech Earnings M&A News Top Stories Trading Ideas Best of Benzinga