Move Over Big Tech; This Week Is All About Blue Chips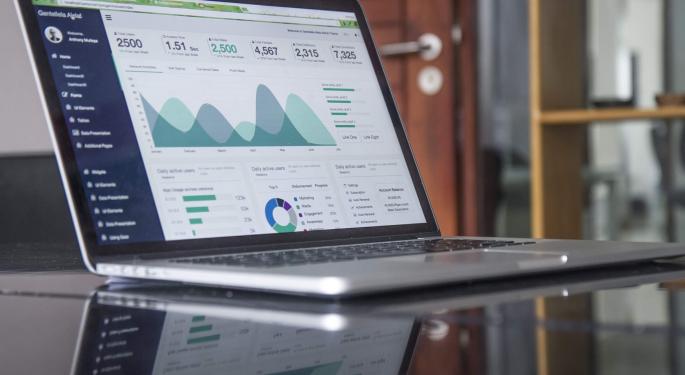 Following last week's waterfall of quarterly tech reports, the earnings season continues this week with blue chips leading the way, one being Walt Disney Co (NYSE: DIS) reporting later today. But we also see the earnings of pioneers such as Roku Inc (NASDAQ: ROKU), Nikola (NASDAQ: NKLA) and newly public companies such as Virgin Galactic (NYSE: SPCE), Uber Technologies Inc. (NYSE: UBER) and Beyond Meat (NASDAQ: BYND).
Nikola Corporation, the maker of battery-electric and hydrogen powered vehicles will report its first quarter since its June listing. Despite not having sold a single vehicle yet, its company's market capitalization already exceeded $10.8 billion last Friday.
The Clorox Company (NYSE: CLX) reported Monday and posted the highest sales growth the company has seen in its modern history. With a 24% increase in organic sales last quarter and a 10% increase in organic sales in its latest fiscal year, it followed its peer personal care companies including Kimberly-Clark Corporation (NYSE: KMB), Colgate-Palmolive (NYSE: CL) and The Procter & Gamble Company (NYSE: PG) that already reported strong results as home goods and personal health-care products are still enjoying a high level of demand.
Troubled travel companies crushed by the pandemic are also set to report, including Norwegian Cruise Line Holdings (NYSE: NCLH) and Wynn Resorts Limited (NASDAQ: WYNN). Just like airlines, these companies struggled to readjust their operations and slash costs as quickly as possible to be able to survive the severe reduction in demand. Hilton Worldwide Holdings Inc (NYSE: HLT) and TripAdvisor Inc (NASDAQ: TRIP) are also set for a dismal performance as quarantine and travel restrictions are likely to have significantly impacted their top lines.
Pharmaceutical companies rank highly on our list these days and a few important players are also set to report this week. Regeneron Pharmaceutical (NASDAQ: REGN) just revealed it signed a $450 million contract with the U.S. government for its anti-coronavirus cocktail.
Mylan Inc (NASDAQ: MYL) is a stock with a strong history of beating estimates and as it recently rolled out the branding for its giant generics combo that is being developed with Pfizer Inc (NYSE: PFE), it seems well-positioned to continue that trend. Although their merger is not official yet, it was approved by its shareholders on June 30th. Bristol-Myers Squibb Company (NYSE: BMY), a biopharmaceutical giant, is expected to report a year-over-year increase in earnings on higher revenues for its quarter that ended in June.
On Thursday, we also have some very interesting players to look forward to such as Datadog Inc (NASDAQ: DDOG). For the quarter, the company expects to report a break-even at the very least, with revenues in the range between $134 million and $136 million. Management warned that coronavirus-led disruptions are expected to have hurt net retention rate and new customer additions as well as caused delays in completing deals. But Datadog's potential remains intact in any scenario. Moreover, its growing international presence is likely to have benefited its performance during the quarter.
We are far from being out of the woods, but each week we are getting closer to leaving the pandemic and the resulting economic crisis behind us. This week will also provide us with significant insights on how to live in a COVID-19 reality that has turned our world upside down.
This article is not a press release and is contributed by a verified independent journalist for IAMNewswire. It should not be construed as investment advice at any time please read the full disclosure. IAM Newswire does not hold any position in the mentioned companies. Press Releases – If you are looking for full Press release distribution contact: press@iamnewswire.com Contributors – IAM Newswire accepts pitches. If you're interested in becoming an IAM journalist contact: contributors@iamnewswire.com
The post Last Week Was About Big Tech, This Week Is About Bluechips appeared first on IAM Newswire.
Photo by Carlos Muza on Unsplash
View Comments and Join the Discussion!
Posted-In: Earnings News Eurozone Travel Markets Tech Media General