Dysfunction, Heartbreak And Love: 11 Most Interesting Corporate Couples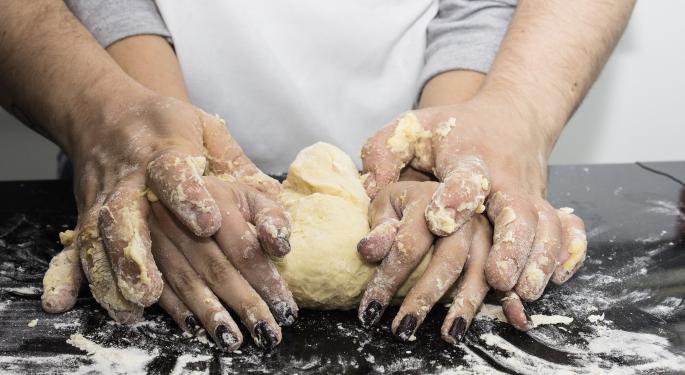 Valentine's Day celebrates all types of romantic arrangements with varying details and conditions.
In honor of the holiday, here are some of the most interesting partnerships in contemporary business.
The Dysfunctional Couple
Pharmaceutical companies Abbott Laboratories (NYSE: ABT) and Alere Inc (NYSE: ALR) announced their engagement in February 2016. Abbott got cold feet after Alere exposed financial struggles, but Alere rejected an attempted breakup. Ever since, lawsuits alleging contract violations have flown in both directions. Abbott is still trying to back out in spite of Alere's persistent possessiveness.
The Model Couple
Back in 2000, Glaxo Wellcome PLC and SmithKline Beecham sealed the $75.7 billion deal and, as a team, took the name GlaxoSmithKline plc (ADR) (NYSE: GSK). Their union followed a brief period of tension — what was described as a "bitter power struggle" — but the differences weren't insurmountable. The monolithic drug company has since powered through two decades and shows no signs of slowing — despite one investor's encouragement to part ways.
Related Link: 5 Misguided Valentine's Day Gifts For Stock Traders
The Power Couple
As in, the couple so powerful it probably shouldn't have been approved. In October, Anheuser Busch Inbev NV (ADR) (NYSE: BUD) took in SABMiller in a $105 billion deal. Their union established the world's largest beer company and had significant positive implications for the Anheuser Busch name.
The Couple We All Ship
Because the most attractive, most popular, most prosperous and most creative individuals always belong together, Apple Inc. (NASDAQ: AAPL) and Tesla Inc (NASDAQ: TSLA) have naturally been shipped among Wall Street fandom. Some have even drawn mock-ups of their future child — the iCar.
The Couple That Denies It But We're Still Pretty Sure…
Brookdale Senior Living, Inc. (NYSE: BKD) announced early February it would skip the RBC conference due to a "scheduling conflict" — but the timing left investors suspicious. A few weeks earlier, the company had been the subject of takeover rumors involving Blackstone Group LP (NYSE: BX) but declined to comment on the veracity.
The "How Did That Ever Happen" Couple
It's been called a "mistake." It's been labeled "disastrous." However it's qualified, the fact is Bank of America Corp (NYSE: BAC)'s 2008 takeover of Countrywide Financial sucked more than $50 billion from the Bank's mortgage business. Bank of America might have been better off single.
The Couple We Wish Never Happened
Back in 2000, AOL, Inc. (NYSE: AOL) and Time Warner Inc (NYSE: TWX) defied the advice of dissenting friends and tied the messiest, most durable knot. Investors are still trying to untangle it.
The $350 billion deal — the largest in American history — was followed by a series of plagues, including loss of jobs and retirement accounts, executive turnover, and investigations by the Justice Department and Securities and Exchange Commission. Ten years later, the companies' combined value was about one-seventh of its pre-merger rate, and its trials have continued.
The "Better Off As Friends" Couple
Aetna Inc (NYSE: AET) had been courting Humana Inc (NYSE: HUM) since July 2015. The summer fling turned into a two-and-a-half-year relationship, but significant opposition from regulatory agencies led the two to part ways. The $37 billion merger dissolved, and Humana will pay a $1 billion breakup fee.
The Love Triangle
The rare kind in which everyone wins. In December, Walgreens Boots Alliance Inc (NASDAQ: WBA) and Rite Aid Corporation (NYSE: RAD) welcomed Fred's, Inc. (NASDAQ: FRED) to the team to legitimize their impending merger deal. The pair divested 865 Rite Aid stores to Fred's in a win-win-win situation.
The Heartbreaker
Every week, Twitter Inc (NYSE: TWTR) is rumored to be dancing with a new partner. First, it's News Corp (NASDAQ: NWSA). Then it's Alphabet Inc (NASDAQ: GOOGL). Now it's Yahoo! Inc. (NASDAQ: YHOO). No, it's salesforce.com, inc. (NYSE: CRM).
The Eligible Bachelor
Michael Kors Holdings Ltd (NYSE: KORS) announced it was not only open to a partnership but actively considering M&A options. Whispers of a Kate Spade & Co (NYSE: KATE) bid circulated in January, but nothing has yet been confirmed.
View Comments and Join the Discussion!
Posted-In: Valentine's DayM&A Psychology Opinion Top Stories Tech General Best of Benzinga