Want to jump straight to the best? Our readers love CenterPoint Securities for day trading.
BZ
A Quick Look at the Best Day Trading Platforms:
Day trading involves having fast reaction times and the discipline to take profits or losses appropriately, no matter whether you choose to trade forex, stocks, cryptocurrencies or commodity futures.
Your choice of broker and their supported online trading platforms can impact how efficiently you can day trade and perform market analysis. Some brokers are also better suited for specific markets. Read on for a list of Benzinga's picks for the best day trading brokers.
CenterPoint Securities
CenterPoint Securities offers direct access to the markets, level 2 order routing, advanced charting and quality customer service. The platform is perfect for advanced or intermediate traders, momentum traders, high-volume traders and short sellers.
There are built-in scanners you can use to make better decisions, custom alert options and orders are always routed in the most efficient manner possible. You can customize your dashboard, take control of your portfolio and invest at any time of the day or night with CenterPoint.

get started
securely through CenterPoint Securities's website
Best For
Momentum traders
1 Minute Review
CenterPoint Securities is ideal for active traders who demand access to advanced tools and services. While investors and casual traders are likely to be content with the basic offerings of traditional online brokerages, active traders will benefit from CenterPoint's suite of advanced trading tools. If you value execution quality, access to short inventory, advanced trading platforms, and accessible customer service, CenterPoint is an excellent choice.
Best For
Intermediate to Advanced traders
High-volume traders
Momentum traders
Short sellers
Pros
Unrivaled access to short inventory
Flexible order routing for improved executions
Discounts for active traders
Advanced platform with fast executions
Reliable customer service
Cons
Not designed for beginner or low-volume traders
Interactive Brokers
Interactive Brokers stands out from the pack when it comes to resolute lowest-cost access to a broad global range of products and markets.
The first among online brokers to remove and offer as low as $0 commissions for US stocks & ETFs, Interactive Brokers is also Benzinga's #1-rated broker for Mutual Funds, Bond, International, Short Trading and more. In addition, IB clients can earn extra income from their fully owned shares via their Stock Yield Enhancement Program, and they enjoy enhanced pricing via IB's SmartRouting technology.
Plus, Interactive Brokers provides the absolute lowest margin loan rates in the industry. So it's no wonder that active traders & investors from over 200 countries and territories invest globally in Stocks, Options, Futures, Forex, Bonds, and Funds from a single integrated account at the lowest cost across Interactive Brokers award-winning platforms.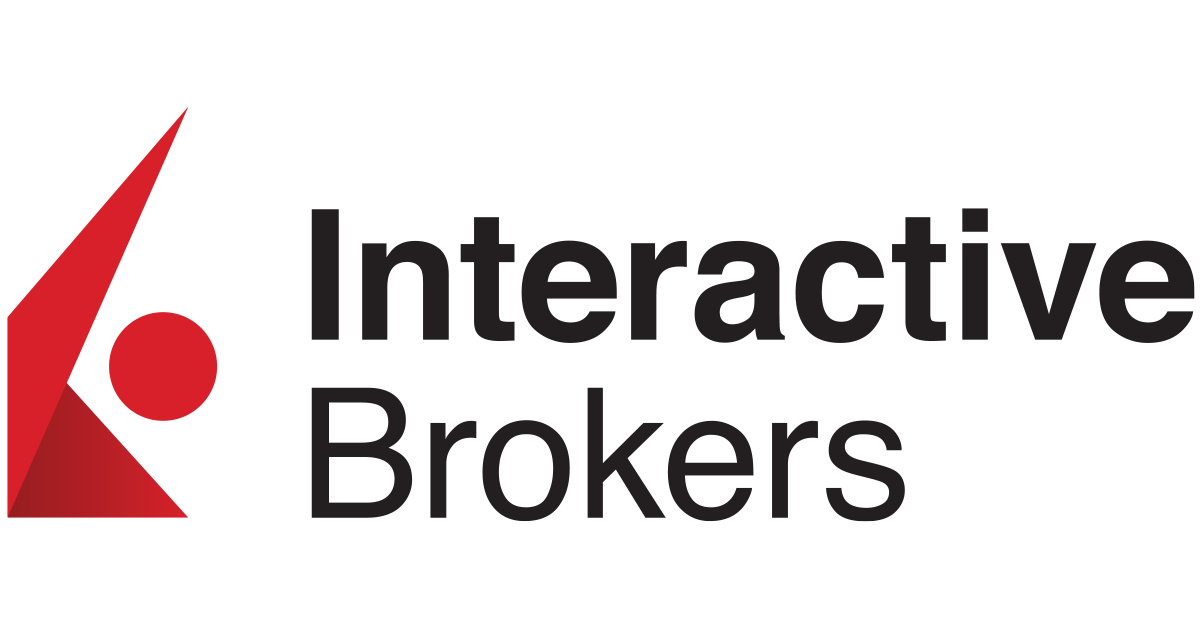 get started
securely through Interactive Broker's website
1 Minute Review
Interactive Brokers is a comprehensive trading platform that gives you access to a massive range of securities at affordable prices. You can buy assets from all around the world from the comfort of your home or office with access to over 135 global markets. Options, futures, forex and fund trading are also available, and most traders won't pay a commission on any purchase or sale.  
IBKR is geared primarily toward experienced traders and investors but now with the availability of free trades with IBKR Lite, casual traders can also acclimate to IBKR's offerings.
Best For
Access to international markets
Active traders
Sophisticated investors
Detailed mobile app that makes trading simple
Wide range of available account types and tradeable assets
Pros
IB SmartRouting provides significant price improvement vs. industry
Fractional trading allows investing regardless of share price
Industry's lowest margin rates
Earn more by lending your fuly-paid shares
Cons
Beginner investors might prefer a broker that offers a bit more hand-holding and educational resources
Moomoo
Our pick for promotional offerings is Moomoo, a commission-free mobile trading app available on Apple, Google and Windows devices.
Moomoo is another excellent alternative to Robinhood. It is a great trading platform if you want to dive deep into smart trading. It offers impressive trading tools and opportunities for new and experienced traders, including advanced charting, pre and post-market trading, international trading (Chinese and Hong Kong Markets), research and analysis tools, and most popular of all, free Level 2 quotes.
Moomoo offers Level 2 quotes from NYSE Arcabook, NYSE Open book, and Nasdaq Total View, covering order books from electronic securities exchanges with top 3 trading volumes. In addition, it often has free NYSE Arcabook data promotions, which is super competitive because the industry usually charges fees for it.
It also has the most extended hours for trading compared to the majority of competitors. So you can jump in and out of positions from 4 a.m. to 8 p.m. EST.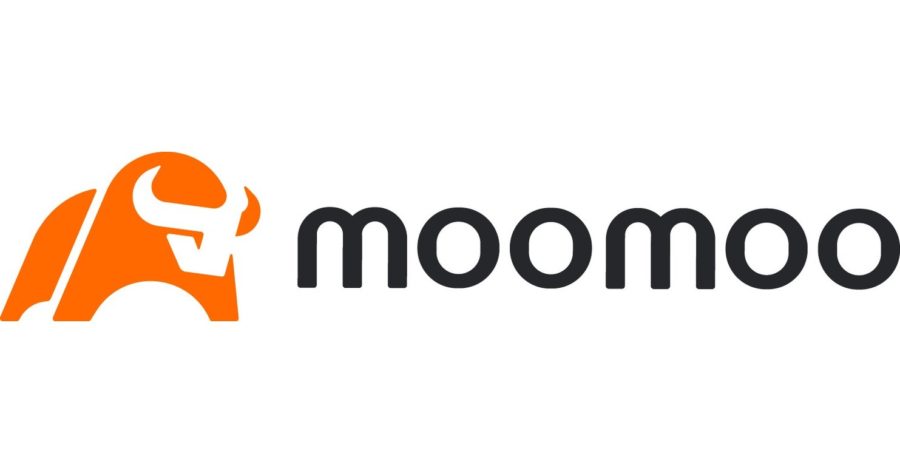 1 Minute Review
Moomoo is a commission-free mobile trading app available on Apple, Google and Windows devices. A subsidiary of Futu Holdings Ltd., it's backed by venture capital affiliates of Matrix, Sequoia, and Tencent (NASDAQ: FUTU). Securities offered by Futu Inc., regulated by the Securities and Exchange Commission (SEC) and the Financial Industry Regulatory Authority (FINRA).
Moomoo is another great alternative for Robinhood. This is an outstanding trading platform if you want to dive deep into smart trading. It offers impressive trading tools and opportunities for both new and advanced traders, including advanced charting, pre and post-market trading, international trading, research and analysis tools, and most popular of all, free Level 2 quotes.
Get started right away by downloading Moomoo to your phone, tablet or another mobile device.
Best For
Cost-conscious traders
Active and Advanced traders
Pros
Over 8,000 different stocks that can be sold short
Access trading and quotes in pre-market (4 a.m. to 9:30 a.m. ET) and post-market hours (4 p.m. to 8 p.m. ET)
No minimum deposit to open an account.
eToro
When you want to day trade, there's more than one way to make money on the open market. eToro has a broad-ranging product selection that allows you to invest in diverse assets like crypto, stocks and ETFs. Because this platform allows you to invest in so many different things, you have more flexibility than normal.
Aside from the well-known crypto trading platform, you can also look into stocks and ETFs. The benefits of the platform include:
Invest in stocks and fractional shares for as little as $10
Buy into a strong group of cryptocurrencies
Mix crypto and stock holdings to build a diverse portfolio
Check out price charts, indicators and technical analysis
Pay zero commissions
Disclosure: eToro USA LLC; Investments are subject to market risk, including the possible loss of principal.
1 Minute Review
eToro is a broker that offers access to over 25 of the world's most popular cryptocurrencies and 1600 stocks. They have a few unique education and useability tools. Traders can begin buying and selling in as little as 10 minutes.
eToro's unique CopyTrader feature allows new investors to "copy" the buy orders of professional investors, while the company's eToro Club feature provides investors with a range of additional education tools and resources. 

Best For
Traders looking for an easy-to-use platform
Traders who want to practice their trades using a virtual account before entering the market
Pros
Simple platform that is easy to master
CopyTrader feature that allows new traders to copy the same strategies used by professionals
Virtual dummy account that gives you $100,000 to practice trades
TD Ameritrade
TD Ameritrade lets you trade stocks, options, bonds, mutual funds, ETFs, futures and forex. The broker offers clients free extensive research on several markets and educational resources for novices.
No minimum deposit is required to open an account, but if you are based in the U.S. and plan on day trading stocks, you'll need to fund the account with the $25,000 minimum required by the U.S. Securities and Exchange Commission (SEC).
TD Ameritrade offers commission-free trades on U.S. stocks, ETFs and mutual funds. Trades over their Interactive Voice Response (IVR) phone system cost $5, and it charges a $25 fee for broker-assisted trades.
Options trades cost $0.65 per contract, while over-the-counter (OTC) trades for stocks not listed on U.S. exchanges cost $6.95 per trade.

1 Minute Review
This publicly listed discount broker, which is in existence for over four decades, is service-intensive, offering intuitive and powerful investment tools. Especially, with equity investing, a flat fee is charged, with the firm claiming that it charges no trade minimum, no data fees, and no platform fees. Though it is pricier than many other discount brokers, what tilts the scales in its favor is its well-rounded service offerings and the quality and value it offers its clients.
Best For
Novice investors
Retirement savers
Day traders
Pros
World-class trading platforms
Detailed research reports and Education Center
Assets ranging from stocks and ETFs to derivatives like futures and options
Cons
Thinkorswim can be overwhelming to inexperienced traders
Derivatives trading more costly than some competitors
Expensive margin rates
SoFi Active Investing
SoFi Active Investing is aimed at young investors. It offers commission-free trades of stocks and exchange-traded funds, the ability to buy and sell cryptocurrencies like Bitcoin and Ethereum, and fractional shares of companies such as Amazon and Netflix.
Young investors can also gain from its member benefits, including free educational seminars and calls with financial advisors. In addition, SoFi has no account minimum, so it's easy to get started today.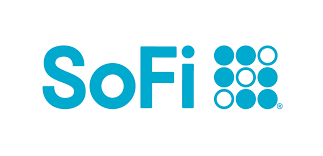 1 Minute Review
SoFi's mission is simple: to help reach clients like you reach their financial independence and realize their ambitions. SoFi knows that this independence comes from making decisions that help your money start to work for you in the long run. The brand helps individuals make these decisions through personal financial products such as personal loans, student loans and automated and active investing. 
The brand additionally provides in-person experiences such as educational and networking events, personalized guidance from experienced financial planners and one-on-one advising with professional career coaches. SoFi's services have been highlighted in outlets such as Forbes, Medium, and CNBC's Make It.
Best For
IPO Investing
Mobile Investing
Pros
U.S.-based customer service
Highly-rated mobile app for iPhone and Android
Cons
Only available in the U.S.
FOREX.com
FOREX.com ranks No. 1 as our choice for the best forex broker for U.S.-based traders. Although the forex market is largely unregulated, U.S.-based retail forex brokers like FOREX.com are strictly overseen by the National Futures Association (NFA) and the Commodities Futures Trading Commission (CFTC).
It means that they must limit the leverage on forex trading positions to 50:1 on the major currencies and 20:1 on minor currencies.
You will need $100 (or 100 of your selected base currency) to open a trading account that lets you day trade over 80 currency pairs.Any client can use FOREX.com's own Advanced Trading Platform, while clients can also use the popular MetaTrader suite.

1 Minute Review
FOREX.com is a one-stop shop for forex traders. With a massive range of tradable currencies, low account minimums and an impressive trading platform, FOREX.com is an excellent choice for brokers searching for a home base for their currency trading. New traders and seasoned veterans alike will love FOREX.com's extensive education and research center that provides free, informative forex trading courses at multiple skill levels. While FOREX.com is impressive, remember that it isn't a standard broker.
Best For
MetaTrader 4 users
Beginner forex traders
Active forex traders
Pros
Impressive, easy-to-navigate platform
Wide range of education and research tools
Access to over 80 currencies to buy and sell
Leverage available up to 50:1
Cons
Cannot buy and sell other securities (like stocks and bonds)
Best for Commodity Futures: TradeStation
TradeStation offers an advanced trading platform with access to trading in stocks, bonds, cryptocurrencies, mutual funds, ETFs, options and futures. TradeStation's futures platform lets you trade futures 24 hours a day, six days a week and provides access to more than 350 futures and futures option products.
The broker allows leverage on trades depending on your account type, balance, and the asset type you plan on trading. Futures trades cost just $0.85 per contract. In addition, the broker offers extensive educational and research resources for new traders and has a mobile app for its trading platform.

1 Minute Review
TradeStation is for advanced traders who need a comprehensive platform. The brokerage offers an impressive range of investable assets as frequent and professional traders appreciate its wide range of analysis tools. TradeStation's app is also equally effective, offering full platform capabilities.
Best For
Advanced traders
Options and futures traders
Active stock traders
Pros
Comprehensive trading platform and professional-grade tools
Wide range of tradable securities
Fully-operational mobile app
Cons
Confusing pricing structure to leave new traders with a weak understanding of what they pay
Cluttered layout to make navigating TradeStation's platform more difficult than it should be
Best for Cryptocurrencies: Coinbase
Coinbase is a cryptocurrency trading platform for buying, selling and storing cryptocurrencies. The Coinbase platform includes all the essential features critical to a day trader and offers an easy-to-navigate interface, log books and advanced technical analysis capabilities.
The platform even lets you access historical cryptocurrency prices, which allows for backtesting trading strategies. This can be invaluable if you're still developing and fine-tuning your day-trading approach.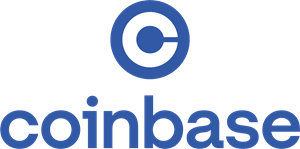 1 Minute Review
Coinbase is one of the Internet's largest cryptocurrency trading platforms. From Bitcoin to Litecoin or Basic Attention Token to Chainlink, Coinbase makes it exceptionally simple to buy and sell major cryptocurrency pairs. 
You can even earn cryptocurrency rewards through Coinbase's unique Coinbase Earn feature. More advanced traders will love the Coinbase Pro platform, which offers more order types and enhanced functionality.
Though Coinbase doesn't offer the most affordable pricing or the lowest fees, its simple platform is easy enough for complete beginners to master in as little as a single trade.
Best For
New cryptocurrency traders
Cryptocurrency traders interested in major pairs
Cryptocurrency traders interested in a simple platform
Pros
Simple platform is easy to operate
Comprehensive mobile app mirrors desktop functionality
Coinbase Earn feature rewards you with crypto for learning about available coins
Cons
Higher fees than competitors
Current Stock Movers
Benzinga offers up-to-the-minute feeds on the biggest stock market winners and losers. Check out the following current stock movers list if you're looking for day trading opportunities.
Gainers
Session: Jun 23, 2022 4:00 pm – Jun 24, 2022 3:59 pm
Losers
Session: Jun 23, 2022 4:00 pm – Jun 24, 2022 3:59 pm
The SEC regulates trading in U.S. stocks and restricts day trading to prevent "pattern day traders" from operating unless they maintain a minimum trading account balance of $25,000. Also, the Financial Industry Regulatory Authority (FINRA) allows for maximum leverage for stock-related day trades of 4:1 in a day trading margin account.
The SEC defines a day trade as a position opened and closed the same day. Pattern day trading is defined as four or more day trades made within five days if the number of day trades is over 6% of the total trades made in the account. Therefore, if you make a one-day trade each day of the business week, you would be subject to a pattern day trader's increased minimum capital requirement.
If you are a pattern day trader and your account falls below the $25,000 minimum, you will get a day trader equity call from your broker and will not be permitted to day trade until the balance is restored. The call must be met with the minimum balance made up by depositing cash or marginable equities (stocks, bonds, etc.) into the account. If the call is not met within five business days of its issuance, the account could be restricted for 90 days.
If you live outside of the U.S., you would not be subject to these and other U.S. day trading restrictions. If you plan to day trade from a country other than the U.S., you can trade U.S. stocks via an international broker, such as Interactive Brokers.
Cost of Day Trading
Most online forex brokers require you to make a minimum deposit to open up a trading account. However, you will need to fund it adequately to enter into and maintain the positions you want to take. Ideally, plan on having a minimum of $500 in risk capital you can afford to lose before starting to day trade the forex market.
Keep in mind that you can make more day trades in the forex market, although the inherent volatility of the currency market is typically less than that seen in actively traded stocks. Although you can open an account that does not charge trading commissions, you'll still probably need to pay away a dealing spread when you trade forex. Therefore, the tighter the dealing spreads your broker offers, the lower your transaction costs.
Many brokers require a minimum deposit of at least $5,000 to trade commodity futures. Still, a deposit of $10,000 would probably give you more room to meet opening and maintenance margin requirements that can vary among commodity futures contracts. Futures contracts and options on futures contracts also cost approximately $0.75 to $1 per contract to trade, depending on your broker and the exchange they are listed on.
If based outside of the U.S., plan on having at least $2,000 of risk capital available to fund stock day trading strategies. Due to SEC regulations, U.S.-based traders need to maintain a hefty $25,000 minimum balance in their account. Many U.S. brokers now offer commission-free brokerage, but if you live outside the U.S. and want to trade in other stock markets, you'll need to check what brokers in your locale charge per stock transaction.
Cryptocurrencies are not subject to day trading minimum deposit regulations, so you're just limited by the amount of risk capital you have available to trade with. Your crypto trading costs will generally depend on the dealing spreads if you use contracts for difference (CFDs) to trade them with, and you can often trade them on margin. If you do not use CFDs, you might need to pay for a wallet to store your cryptocurrencies in.
Learn to Day Trade
The best type of day trading strategy for you to learn to use will depend mainly on your temperament and risk tolerance. Remember that day trading is not for everyone — it requires patience, attentiveness, discipline and remaining willing to pull the trigger quickly on a trade when a good opportunity presents itself.
Day trading ideally requires a plan or a strategy, such as using technical analysis indicators or chart interpretation. Relevant news could also give valid trading signals, so it depends largely on your trading style. Part of your trading plan can include education about market analysis and practice trading in a demo account. Learn more about using technical analysis when day trading stocks.
Is Day Trading for You?
Day trading has many advantages. One of the primary benefits of day trading is that you avoid carrying positions overnight, so you can usually get a good night's sleep.
You also have considerable leeway as a day trader regarding how often you want to trade, depending on your temperament and how much time you have available to devote to day trading.
If you think day trading might suit you, you'll want to put together enough risk capital to get started. You can also easily open a demo account at a broker to develop a trading strategy and learn how to use their trading platform.