Decided you want in on the action? You can invest in SHIB today directly from your Exodus wallet!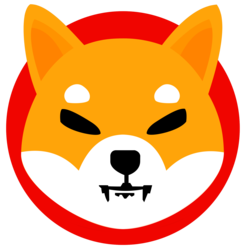 Shiba Inu
JOIN THE MOON OR BUST EMAIL LIST
Our team is diligently working to keep up with trends in the crypto markets. Keep up to date on the latest news and up-and-coming coins.
Disclosure: eToro USA LLC; Investments are subject to market risk, including the possible loss of principal.
No one's Shiba Inu price prediction expected its incredible success in 2021 (except for the trader who turned an $8,000 investment into $5.6 billion in the matter of 400 days with Shiba Inu). Shiba Inu is extremely volatile, and the token is down quite a bit from its peak. The rise of meme coins was led by the incredibly popular Dogecoin, and Shiba Inu Token (the breed of dogecoin's dog mascot) is evidence.
Even though Shiba Inu is down from its all-time high, it may have a chance to come back soon. However, some investors speculate that the meme coin is dead. Let's take a look at some bullish and bearish price predictions for Shiba Inu.
DOGE vs. SHIB
Shiba Inu shares the same mascot as Dogecoin: a cute Shiba Inu dog. The main difference between SHIB and DOGE is that DOGE has its own blockchain whereas SHIB is an ERC-20 token on Ethereum. Both DOGE and SHIB have an enormous amount of tokens in circulation when compared to Bitcoin. There are more SHIB tokens than DOGE, causing the per token price to be much lower than the price of DOGE, even if they had equal market caps. It's important to use market cap instead of price per token for this reason. Seeing SHIB at $0.0000XXX does not mean that it is undervalued compared to other cryptocurrencies with less tokens and a higher price for each.
What is Shiba Inu?
ShibaSwap is a run-of-the-mill decentralized application with a focus on liquidity pool staking. Users deposit (stake) their tokens into the platform to earn interest and fees from other users swapping tokens on the site. You can stake Shiba Inu, Bone and Leash tokens by themselves or with other popular tokens in liquidity pools.
The platform displays relatively high-interest rate estimates for each of their liquidity pools, but most of the pools have at least one extremely volatile crypto in them. Anyone who deposits crypto into liquidity pools with volatile assets is severely exposed to impermanent loss, one of the most confusing ways to lose money in cryptocurrency. In essence, impermanent loss demonstrates the difference in value the depositor would have ended up with if they had simply held the assets instead of depositing them into a liquidity pool.
Shiba Inu exploded into the popular consciousness through a few major events and its connection with Dogecoin. When Dogecoin is mentioned in a tweet by famous celebrities, namely Elon Musk, the prices of Doge and Shiba often increase dramatically. Also, Vitalik Buterin, the popular visionary and co-creator of Ethereum, was granted half of the entire supply as "tribute" by the Shiba Inu team. Most speculate the team did this as a marketing effort, hoping Buterin wouldn't bother to sell his tokens. Instead of selling his tokens, Buterin sent about $1 billion worth of Shiba to the India Covid Relief Fund when they needed help the most. This gift drove a massive amount of hype and interest which helped bring awareness to Shiba Inu.
Shiba Inu Market Position
Shiba Inu hit all-time highs above $0.00008 per token in early November 2021, surpassing Dogecoin's market cap. At the time, the project's market cap was over $40 billion, ranking it in the top 10 most valuable cryptocurrencies. However, Shiba Inu has fallen harder than most other cryptocurrencies with the most recent correction in April 2022. It currently sits around $0.00001103 per token which is less than one quarter of its all-time high price. Dogecoin has held up better than SHIB, and has since reclaimed its spot as the most valuable meme coin measured by market capitalization.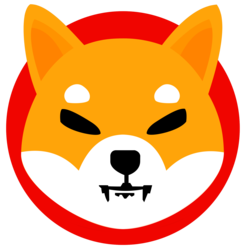 Shiba Inu
JOIN THE MOON OR BUST EMAIL LIST
Our team is diligently working to keep up with trends in the crypto markets. Keep up to date on the latest news and up-and-coming coins.
Wallet Investor's Bullish Shiba Inu Price Prediction
Wallet Investor provides a useful prediction tool powered by artificial intelligence built on a daily basis. The platform's Shiba Inu price prediction says that it will to drastically increase in price over the course of the next year. It predicts that by September of next year, it will reach about $0.000014. Remember that not even AI can give an entirely accurate Shiba Inu price prediction because of its immense volatility. SHIB has already surpassed this number, beating out most investors' expectations but has since dipped. While unlikely, the next target for Shiba Inu may be a $50 billion market capitalization. At this valuation, the per token price would be right around $0.0001.
Cryptocurrencies in general are extremely volatile, making it incredibly hard to make accurate price predictions and meme coins are even worse. If Shiba Inu were to reach a price of $0.0007 per token, the market cap would be greater than Ethereum, making it the 2nd largest cryptocurrency on the market. So, if someone claims that Shiba Inu will reach $0.01, they likely haven't considered SHIB's already massive market cap.
David Hsiao Bearish Shiba Inu Price Prediction
David Hsiao, the CEO of the popular cryptocurrency magazine, Block Journal, offers a more negative view of Shiba Inu. He points out that the success of Shiba Inu is almost completely because of its association with Dogecoin. Neither crypto offers any innovation in blockchain technology or finance and instead is driven by hype.
Hsiao's case illustrates the risks of purchasing Shiba Inu or even Dogecoin well. Eventually, the hype won't be able to convince enough investors to purchase the tokens. It's impossible to know when that will happen, however, and it could see massive success before it falters.
Where to Buy Shiba Inu
Shiba Inu is much easier to purchase than it was only a few months ago. It is now listed on many of the best cryptocurrency exchanges including Crypto.com, Binance.US and eToro. Before you can purchase Shiba Inu or any other cryptocurrencies you will need to verify your identity. This often entails providing your address, Social Security number and a picture of your driver's license. As soon as your identity is verified, you can start trading Shiba Inu.
Another great option is to use a cryptocurrency wallet that allows you to trade crypto directly from its interface. While many wallets don't yet offer this feature, Exodus lets you trade, earn interest, and even gamble with your digital assets.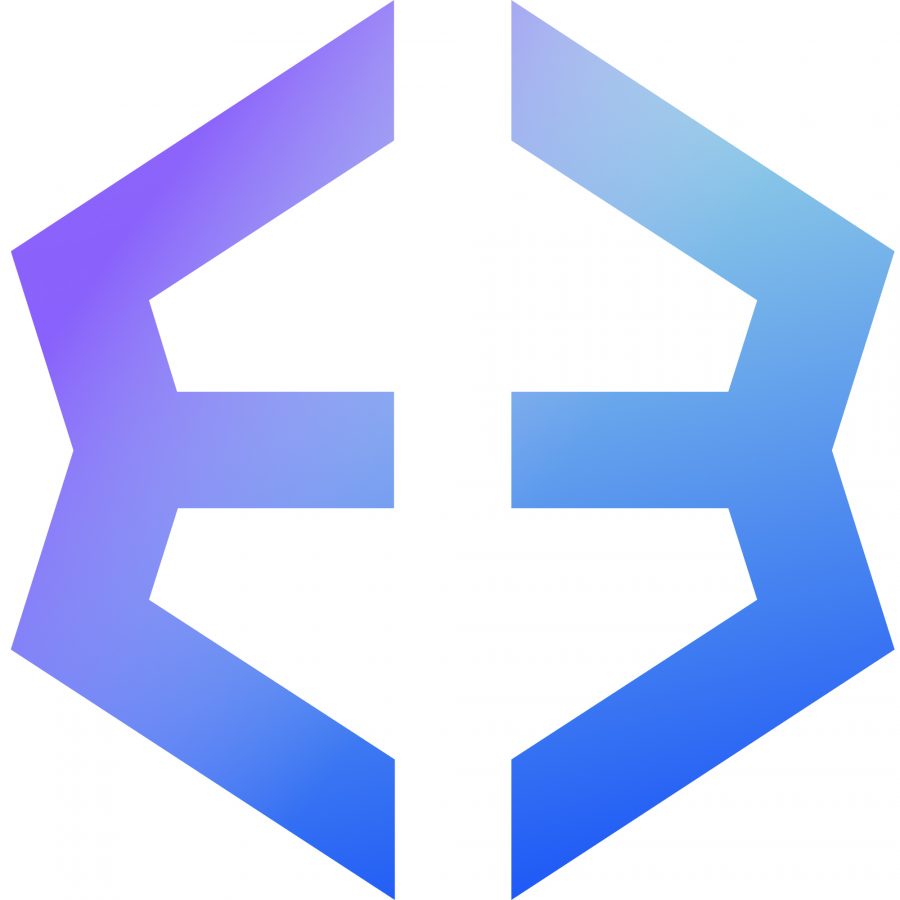 Best For
Staking Crypto + Earning Rewards
1 Minute Review
Founded in 2015, Exodus is a multiasset software wallet that removes the geek requirement and keeps design a priority to make cryptocurrency and digital assets easy for everyone. Available for desktop and mobile, Exodus allows users to secure, manage and exchange cryptocurrencies like Bitcoin (BTC), Ethereum (ETH) and more across an industry-leading 10,000-plus asset pairs from a beautiful, easy-to-use wallet. The noncustodial functionality is encrypted locally on users' own devices, ensuring privacy, security and complete control over their wealth. Exodus is on a mission to empower half the world to exit the traditional finance system by 2030.
Best For
Newcomers to the cryptocurrency world
Ease of use
Trezor integration
Pros
Free
Huge selection of cryptocurrencies
Excellent 24/7 customer support
No personal info needed
Cons
FTX app not available on the mobile app
Disclosure: This ad promotes virtual cryptocurrency investing within the EU (by eToro Europe Ltd. and eToro UK Ltd.) and USA (by eToro USA LLC); which is highly volatile, unregulated in most EU countries, no EU protections and not supervised by the EU regulatory framework. Investments are subject to market risk, including the loss of principal.
1 Minute Review
eToro is headquartered in Cyprus, England and Israel. A major eToro plus is its social trading operations, which allows new clients to copy trade the platform's best performers. Its social trading features are top notch, but eToro loses points for its underwhelming research and customer service features.
Best For
Investors looking to CopyTrade other traders
Simple user interface
Pros
Several major cryptocurrencies and altcoins
Expansive network of social trading features
Large client base for new traders to imitate

1 Minute Review
Crypto.com strives to make cryptocurrency a part of everyday life by offering a full suite of services for crypto users. The company offers a Crypto.com App, Exchange, Visa Card, DeFi swap, DeFi Wallet, DeFi Earn, Crypto.com Price, staking, crypto lending, and many other services. What really sets them apart, however, is the combination of super low fees and incredibly generous rewards programs for their users.

Best For
Traders who want access to a secure, low-cost cryptocurrency exchange
Passive investors who want to earn interest on their balance without frequent trading
Mobile investors who prefer to handle all their crypto needs via their phone or tablet
Pros
Low fees
High security
One-stop shop for all your crypto needs (wallet, trading, spending, and more)
Lots of ways to earn interest, rewards, and rebates
Cons
Low privacy
Customer service response time could be improved
How Long Will it Take for Shiba Inu to Reach $0.0001?
How high can Shiba Inu go? Many investors in the Shiba Inu community discuss when it will reach $0.01 or even $1, but the question is far from useful. If Shiba reached $0.01 at around the same token supply, its market capitalization would be more than 4 times what Bitcoin's is today. If it reached $1, its market cap would tower over Bitcoin's by 100 times. This makes it clear how ridiculous some of these SHIB price predictions are.
A more reasonable goal for Shiba Inu is $0.0001, although it would still be an amazing feat because it would bring it's market cap to over $60 billion. If it can drive even more hype than it did when it reached its all-time high in November, it's possible for Shiba Inu to continue to increase, especially after the news that Shiba Inu temporarily surpassed the market capitalization of DOGE. However, this is by no means a guarantee, and it would require a tremendous amount of publicity and capital.
Shiba Inu Price Prediction 2025
The price of Shiba Inu is ridiculously hard to predict 1 year in the future, let alone 4 years. If it continues to gain adoption in the public at large year after year, it could break its all-time high and perhaps reach $0.0005 by 2025. This is an extremely tenuous prediction, but it may be a good estimate of the limits of the token. It won't reach $1 or anything close unless it becomes the largest cryptocurrency ever, or the USD becomes close to worthless. Wallet Investor predicts a similar number, saying it may reach about $0.000048 by September 2025.
Not to FUD –– but the most likely price that Shiba will be at in 2025 in $0. The project offers no real value in the DeFi space, and it's token is largely driven by hype. Investors pump Shiba in hopes to sell to a greater fool, and while huge price appreciation has occurred, it's unlikely a project without any useful features will survive through a multi-year bear market.
Where to Store Shiba Inu Safely
Many beginner investors don't know the risks of storing their cryptocurrencies on trading platforms. Cryptocurrency exchange hacks have lost users hundreds of millions of dollars over the years. Luckily, the exchanges recommended above are extremely secure, but they can't be invulnerable to attacks.
Personal wallets give you complete control over your cryptocurrencies and most are safer than exchanges. Hardware wallets are the most secure because they don't store your personal information online, but they can be clunky to use. Software wallets are almost always free and are extremely easy to use, although they are less secure than hardware wallets. Ledger is one of the best hardware wallet brands in the world with 3 great models that all support SHIB: the Nano S, Nano S Plus, and Nano X.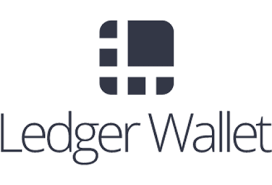 buy now
securely through Ledger Hardware Wallet's website
1 Minute Review
Launched in 2014, Ledger has transformed into a fast-paced, growing company developing infrastructure and security solutions for cryptocurrencies as well as blockchain applications for companies and individuals. Born in Paris, the company has since expanded to more than 130 employees in France and San Francisco.
With 1,500,000 Ledger wallets already sold in 165 countries, the company aims at securing the new disruptive class of crypto assets. Ledger has developed a distinctive operating system called BOLOS, which it integrates to a secure chip for its line of wallets. So far, Ledger takes pride in being the only market player to provide this technology.
Best For
ERC-20 tokens
All experience levels
Pros
Easy to set up and use
Supports more than 1,500 different digital assets
Tamper proof
Portable
Long-lasting battery
Bluetooth connectivity features
Current Crypto Prices
While the markets started off strong in Q4 2021, most cryptocurrencies faced a sharp correction at the beginning of December. Cryptocurrency markets are constantly open, trading 24 hours a day, 7 days a week. To stay up to date with crypto prices, we recommend using a free crypto portfolio tracker. For real-time cryptocurrency prices, check out our table below.
So, is Shiba Inu a Good Investment?
Shiba Inu has been an amazing investment for anyone who purchased the token before its initial explosion in May. However, it's extremely risky and many people have lost a lot of money investing in Shiba. Remember that Shiba's price relies on hype and popularity, so if it becomes less popular, it will likely be a worse investment.