Want to jump straight to the best options broker? Most people prefer Interactive Brokers for their options trades.
At one time, and because of the risk management challenges involved, listed options trading was mostly done by professionals and market makers with limited public participation. Today, you can open an online options trading account and learn options trading via Internet courses.
Although the risks remain the same, you can refine your knowledge of options trading by using a paper trading options simulator that lets you practice without committing any funds much like you might use a forex broker's demo account. Keep reading to find out which paper trading options platform would suit you best.
The Best Platforms for Paper Trading Options
Several online brokerages offer paper trading platforms. Each broker has different requirements and offerings, so you should choose the broker that best fits your situation and needs carefully. Below are listed Benzinga's picks for the best platforms for paper trading.
1. Interactive Brokers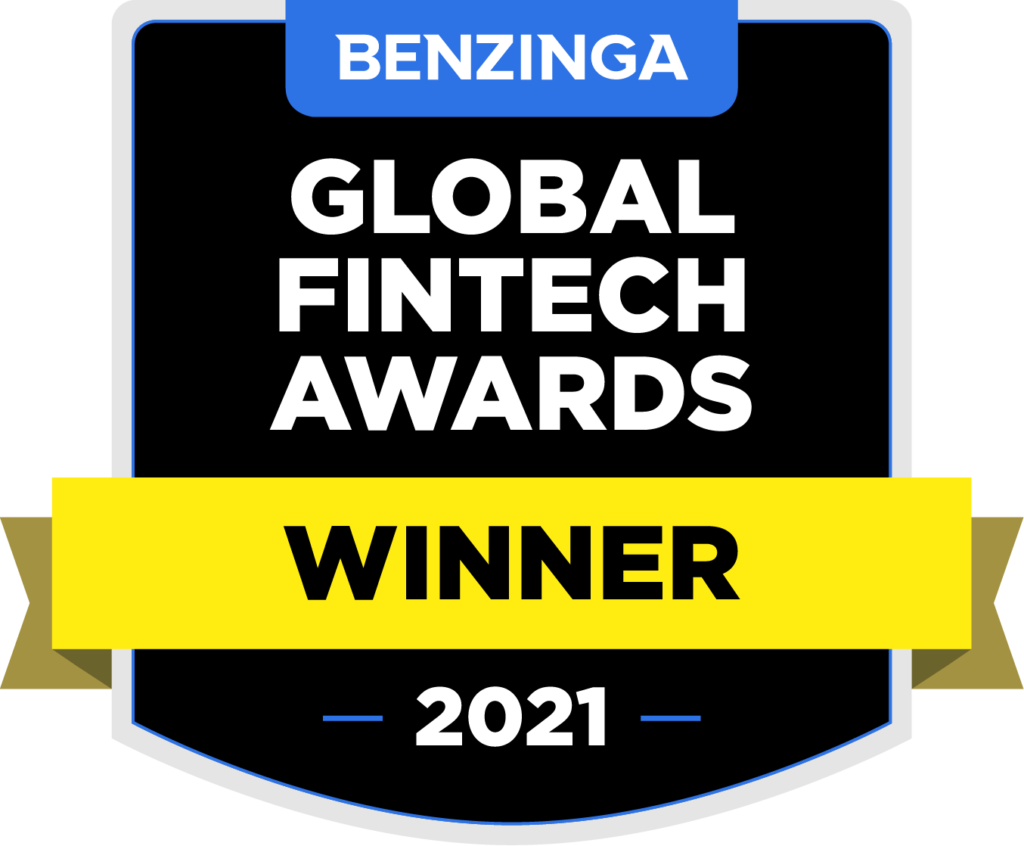 Interactive Brokers' Trader Workstation (TWS) is one of the most advanced trading platforms you can find online. The platform offers hundreds of tools for technical analysis capable of analyzing a wide range of markets and tradeable assets. Interactive's TWS Paper Trader virtual trading platform offers almost all of the features of the TWS platform and lets you begin paper trading with $1,000,000 in virtual money.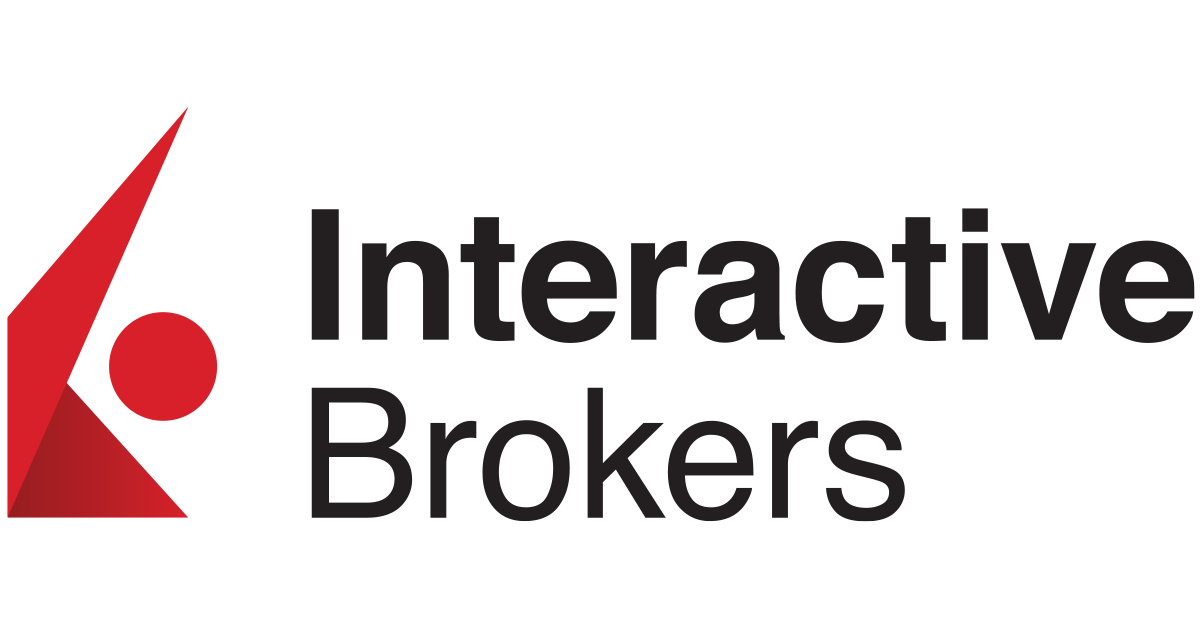 get started
securely through Interactive Broker's website
1 Minute Review
Interactive Brokers is a comprehensive trading platform that gives you access to a massive range of securities at affordable prices. You can buy assets from all around the world from the comfort of your home or office with access to over 135 global markets. Options, futures, forex and fund trading are also available, and most traders won't pay a commission on any purchase or sale.  
IBKR is geared primarily toward experienced traders and investors but now with the availability of free trades with IBKR Lite, casual traders can also acclimate to IBKR's offerings.
Best For
Access to international markets
Active traders
Sophisticated investors
Detailed mobile app that makes trading simple
Wide range of available account types and tradeable assets
Pros
IB SmartRouting provides significant price improvement vs. industry
Fractional trading allows investing regardless of share price
Industry's lowest margin rates
Earn more by lending your fuly-paid shares
Cons
Beginner investors might prefer a broker that offers a bit more hand-holding and educational resources
2. Thinkorswim by TD Ameritrade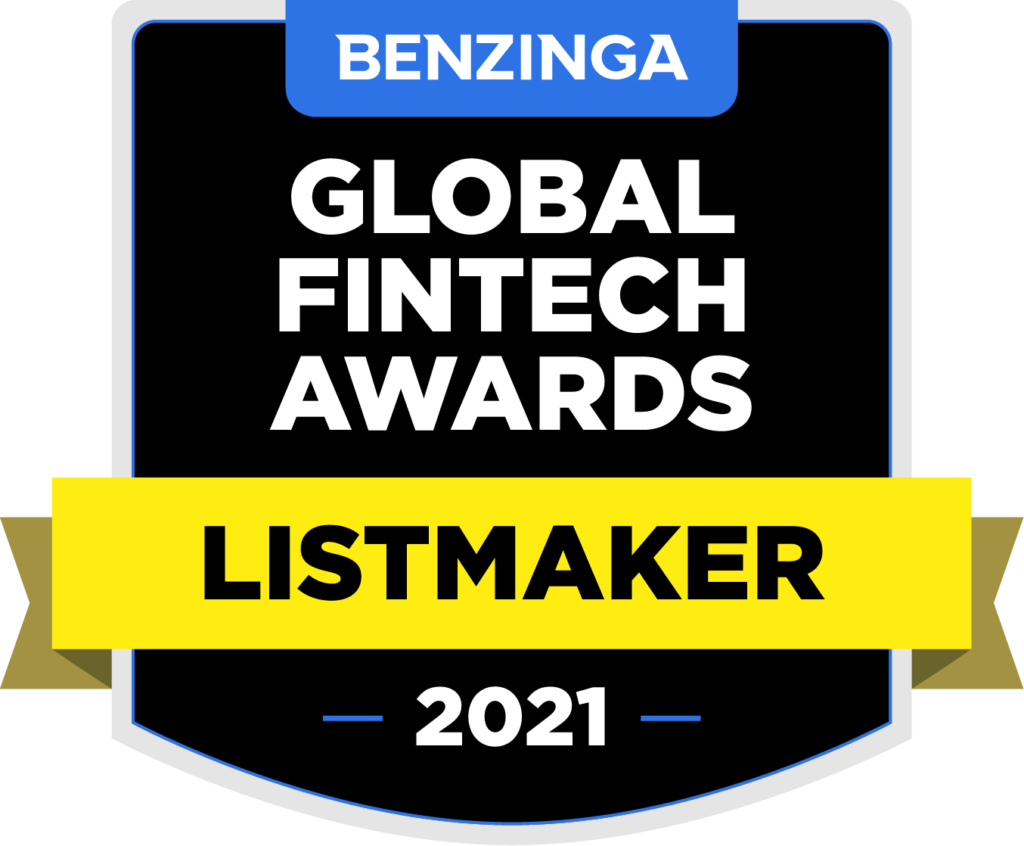 The impressive thinkorswim trading platform by TD Ameritrade offers 2 different paper trading accounts. One consists of a standard margin trading account, while the other is an individual retirement account (IRA) more suitable for investors. Both paper trading accounts come funded with $100,000 of virtual money.
The thinkorswim platform is one of the most sophisticated option trading platforms in the business, and those with paper-trading accounts get access to most of the features traders with live accounts to enjoy.

1 Minute Review
This publicly listed discount broker, which is in existence for over four decades, is service-intensive, offering intuitive and powerful investment tools. Especially, with equity investing, a flat fee is charged, with the firm claiming that it charges no trade minimum, no data fees, and no platform fees. Though it is pricier than many other discount brokers, what tilts the scales in its favor is its well-rounded service offerings and the quality and value it offers its clients.
Best For
Novice investors
Retirement savers
Day traders
Pros
World-class trading platforms
Detailed research reports and Education Center
Assets ranging from stocks and ETFs to derivatives like futures and options
Cons
Thinkorswim can be overwhelming to inexperienced traders
Derivatives trading more costly than some competitors
Expensive margin rates
3. Tradier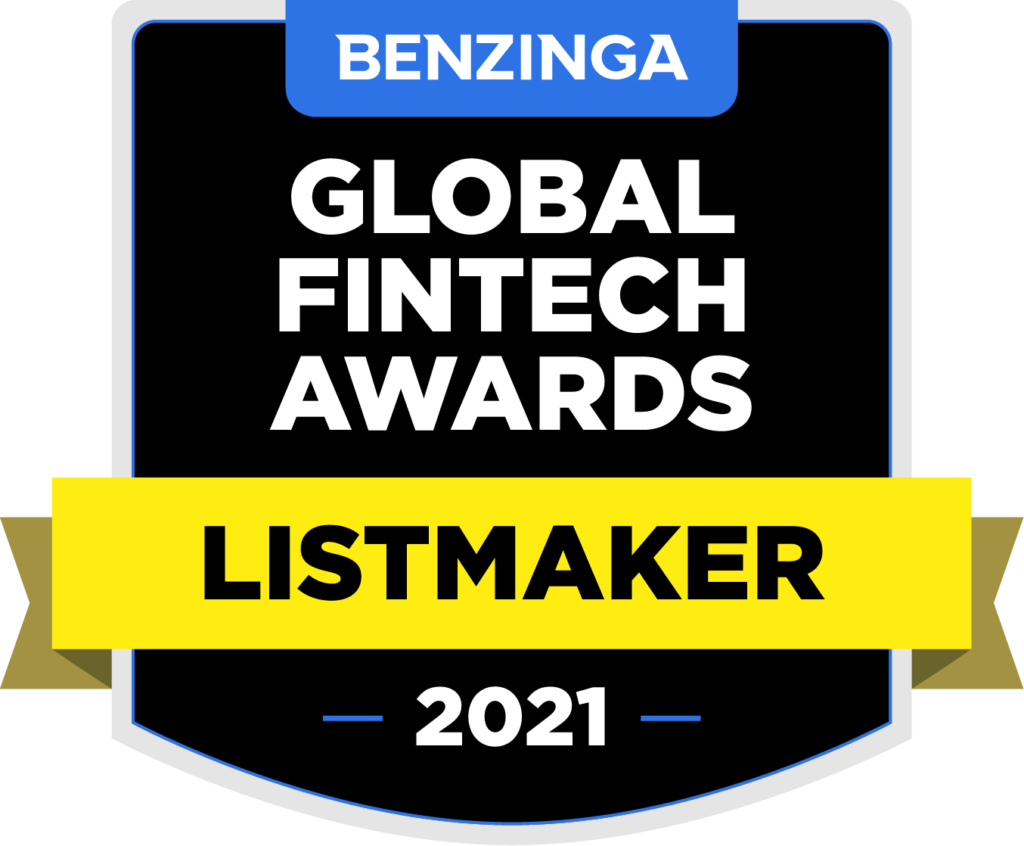 Tradier uses application programming interface (API) technology to give you access to several different options trading software and platform choices, including a paper trading choice.
With Tradier, you're not locked into only one platform, so you can integrate other platforms into your Tradier workstation while taking advantage of Tradier's low commissions and fees.

Best For
Inexpensive Options Trading
1 Minute Review
Tradier is a high-tech broker made with the most active traders in mind. Tradier differentiates itself by using Application Programming Interface (API) technology to partner with popular trading software to offer a wide range of platform choices to Investors. Tradier brokerage offers integration with one of the widest ranges of platforms we've seen, including Esignal, Orion Multi Trader, Stockstotrade, 1Option, Evati, and many, many more. 
Tradier offers 2 pricing options — infrequent traders may want to opt for Tradier's 0 Stocks and $0.35 per Options contract trading, while very active traders can often save money by opting into Tradier's $10 monthly all-inclusive option and Equity, which cuts commissions entirely.
Tradier TradeHawk platform is exceptionally impressive, combining intuitive 1-click order placements with a vast range of indicators and charting tools. TradeHawk is also completely compatible with both Apple and Android mobile devices. Though we'd love to see Tradier expand into mutual funds and offer a bit more in the way of educational tools, the broker remains a top choice for advanced traders and those looking for enhanced customization options.
Best For
Very active options traders who would benefit from a flat-rate monthly charge instead of per-contract fees.
Advanced traders looking for a customizable broker with a wide range of platforms that can be integrated.
Prominent options traders get high-quality execution, real-time market data and subscription trading.
Pros
Wide range of integrated platforms provide an option for any trader.
All-inclusive per-month subscriptions available in lieu of per-contract commissions.
Platforms are powered by quality real-time market data and execution.
Cons
Newer traders may prefer a platform with fewer integration choices and a more streamlined approach.
No online mutual funds currently available.
4. TradeStation
Once the platform of choice for many professional traders, TradeStation's GO account offers new traders access to most of the same stock screeners and features of their professional platform, also available on their paper trading platform.
The broker also offers extensive educational and developmental tools to help new traders excel in their trading. TradeStation offers a wide range of tradeable assets and charges $0 commissions on stocks and most ETFs.

1 Minute Review
TradeStation is for advanced traders who need a comprehensive platform. The brokerage offers an impressive range of investable assets as frequent and professional traders appreciate its wide range of analysis tools. TradeStation's app is also equally effective, offering full platform capabilities.
Best For
Advanced traders
Options and futures traders
Active stock traders
Pros
Comprehensive trading platform and professional-grade tools
Wide range of tradable securities
Fully-operational mobile app
Cons
Confusing pricing structure to leave new traders with a weak understanding of what they pay
Cluttered layout to make navigating TradeStation's platform more difficult than it should be
5. TradeZero
When you are looking for an online trading platform, TradeZero ensures that you can trade both on your desktop or mobile device. Free trading options are available, and you can also take advantage of low fees for other trades.
24/7 customer support is available along with a secure platform that adheres to all federal standards. You can invest using the free app, or you can move up to a Pro account for $59 per month. There are powerful charting and technical analysis options, and you can even use free limit orders along with no pattern trading rules to invest with the strategy you prefer.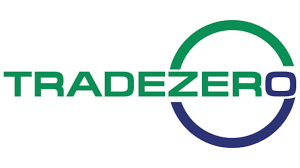 1 Minute Review
TradeZero is an online broker and free stock trading platform that provides everything you need to successfully share and trade, including round-the-clock customer support. TradeZero provides four different trading state-of-the-art software programs with its services, a locator for sourcing shares for shorting, commission-free trades, and real-time streaming, to name a few of the features promoted on their website. The software is a unique and (potentially) affordable option for anyone interested in stock trading.
Best For
Traders seeking high transparency and mobility in a stock trading program
Those attracted to commission-free trades
Those seeking a free version of a high-quality trading program
Pros
24/7 live customer support
Uses ZeroWeb technology, a powerful level 2 online platform with direct market access
Mobile app allows users to access stocks and trade in real-time while on the go
Cons
Enforces Pattern Day Trading restrictions (accounts need to maintain a daily equity balance of at least $25k)
Mobile app could offer more features
What is Paper Trading?
Paper trading dates back to well before the advent of online trading, and the activity's name reflects how traders would practice writing trades on paper before committing any money to the activity. New options traders can learn basic strategies through paper trading, while seasoned traders sometimes paper trade to test new options positions and strategies.
In practice, paper trading traditionally consisted of writing down hypothetical buy and sell decisions on a piece of paper instead of actually placing real trade orders through a broker. This process was as simple as jotting down trades in a notepad or using a spreadsheet to enter trades and then analyze positions.
With today's technology, traders can paper trade options using either a market simulator or real-time market prices and software that emulates a trading platform. A modern options paper trading platform typically lets options traders enter and exit the market and assess their net positions virtually in real-time. This process provides a useful practice opportunity, as well as important insights into how their trading strategy and virtual options positions would perform in an actual funded account.
Pros and Cons of Paper Trading
Paper trading can offer considerable benefits to new and seasoned traders alike, although some key limitations to paper trading could become evident once the trader begins to operate in a funded account. Benzinga has listed below some of the pros and cons of paper trading that you might want to become familiar with before opening a virtual options trading account:
Pros
Lack of stress: Because you don't have any funds committed to your trading, you usually won't be affected by the two most common emotions involved in trading: fear and greed. Due to the lack of pesky emotions, such as the fear of losing money, the paper trader can concentrate on risk management and how their positions behave in the market without being as influenced by the emotional element of trading.
No risk: Since paper trading does not require funding of any kind, you cannot lose money from poor paper trading decisions, a bad strategy and/or unfortunate market timing. By eliminating the financial risk factor, paper trading allows you to analyze the flaws in your trading process and hone your strategy further. This can give you an edge that you can later benefit from when trading in a funded account.
Practice: Practicing option trading in a virtual account gives you considerable insight into how you and your strategy will behave when operating in a live funded account. By paper trading on an options trading platform, you'll gain experience in all aspects of trading, including making trading decisions, entering orders, timing and establishing positions, managing risk, and taking profits or losses as you close positions out.
Confidence: Making virtual money from trading complex options positions can give novice options traders more confidence when trading in a live account. One of the key elements to successful trading is feeling secure in your trading decisions, so developing confidence in a paper trading account can benefit you when trading in a live account.
Statistics: Trading for a month or more in a virtual account will generate realistic statistics about your chosen strategy so you can determine whether it is likely to be profitable or not. This allows you to find and address weaknesses in the strategy and gives you the opportunity to make appropriate changes to enhance your strategy's success.
Cons
Emotional and risk-taking differences: Paper trading allows traders to take risks they would not otherwise consider since no monetary gain or loss is involved. Traders using a virtual account may expand their profits with little consideration of the actual risk of loss they take with a funded account, while losses can also lose their emotional sting since only virtual money is being lost.
Lack of dealing spread accuracy: Since paper trading involves using only virtual money, dealing spreads may not be as accurate as you would experience when trading in a live account.
Overlook market correlations: When paper trading individual stocks and options, a trader might overlook the influence of the broader stock market that can occur when volatility increases. Results obtained trading individual stock options in a real trading environment may therefore differ due to stock market correlations.
Unrealistically easy execution: Trading on paper lets you quickly pick your position entry and exit points, but this might not happen as smoothly when you go to execute a real trade due to slippage and requotes. Markets can also shift direction without warning as economic information is released or when large transactions are executed. Unless you use a no-slippage broker, there is no way to know what kind of slippage your orders might experience, so the results of paper trading may be less than accurate.
Who Should Try Paper Trading?
People who would most benefit from paper trading options include:
New traders: People with no experience in the market would gain invaluable trading experience by paper trading for several months or more. The experience and knowledge gained after paper trading could prepare a novice for trading options in a live, funded account.
Those with no options experience: Many traders and investors have little or no options trading experience. These market participants could benefit considerably from paper trading using an options simulator to practice before starting to trade in a live account.
Experienced options traders: Traders with experience could paper trade to test new options strategies, try out a different underlying market, or see how an existing options trading plan might perform under different market conditions.
Conclusion
Benzinga has presented above some of the best options for trading options in a virtual account, although the best broker to choose will depend largely on your financial situation and your specific needs and preferences as an options trader.
For example, if you want to trade options on multiple assets actively in several world markets, then Interactive Brokers could work better for you than other platforms. On the other hand, if you want to learn how to use one of the very best online option trading platforms available, you could gravitate toward using the very impressive thinkorswim platform from TD Ameritrade to get started paper trading options.

For more information about the pros and cons of individual option brokers and their trading platforms, you can check out Benzinga's best options broker review article here.
Frequently Asked Questions
Is paper trading a good way to learn?
Paper trading can certainly enhance your skills as a trader, allow you to practice, help you become more familiar with a market and highlight potential trading issues, so it is a great way to learn how to trade. The more familiar you become with any market, the more likely you will be able to trade that market profitably, although your experience trading in a virtual account may differ from trading in a live account for several reasons. 
Answer Link
Can you make money from paper trading?
No, you cannot make money by paper trading, although you can develop a successful track record. You can also make money if you apply the knowledge you gained from paper trading in a live account. 
Answer Link
Benzinga's #1 Breakout Stock Every Month
Looking for stocks that are about to breakout for gains of 10%, 15%, even 20% potentially or more? The only problem is finding these stocks takes hours per day. Fortunately, Benzinga's Breakout Opportunity Newsletter that could potentially break out each and every month. You can today with this special offer: