Falcone's Harbinger Capital Buys 9.5% Stake In Palm (PALM)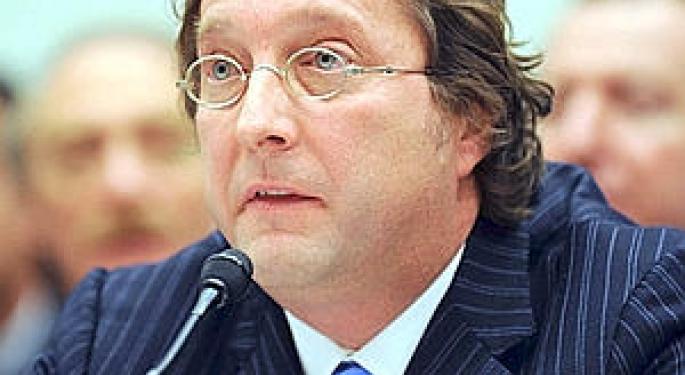 The shares of troubled smartphone manufacturer Palm Inc. (NASDAQ: PALM) are getting a boost today as Philip Falcone's Harbinger Capital Partners has disclosed a new 9.5% stake in the company. On the day, PALM shares have gained 5.43% and are currently trading at $5.44. The stock has been incredibly volatile of late, and has gained over 17% in the last 5 days.
According to a filing released today with the SEC, Harbinger owned 16 million Palm shares as of March 26. This is a new position for the hedge fund. PALM shares have been under intense pressure, losing nearly 68% of their value in the last 6 months as the company is having trouble competing with the likes of Research in Motion (NASDAQ: RIMM) and Apple (NASDAQ: AAPL).
Palm is working with Goldman Sachs Group Inc. (NYSE: GS) and Frank Quattrone's Qatalyst Partners to find a buyer for the company, according to reports. The activity in the stock suggests that a deal is likely to get done. With regard to valuation, however, there appear to be widely divergent viewpoints, and this is causing volatility in the share price. Analysts expect that the company will burn through their cash within a year, so investors are speculating that PALM will be able to execute on some form of strategic alternative.
Elevation Partners LP, the private equity firm whose partners include Silver Lake co-founder Roger McNamee, former Apple Inc. finance chief Fred Anderson, and U2 frontman Bono, is the biggest Palm shareholder, with around a 30 percent stake. Most of that is in convertible preferred shares.
Although many analysts on Wall Street are skeptical that a deal will get done at the current share price of $5.42 or above, Philip Falcone is certainly not a trader that you want to bet against. It should be noted, however, that Harbinger is a huge fund with about $10 billion in assets under management, so this is not a significant position for Falcone. That being said, you can bet that Mr. Falcone expects to make a profit from his investment.
Posted-In: Bono Elevation Partners Frank Quattrone Harbinger Capital Philip Falcone Qatalyst PartnersHedge Funds Intraday Update
View Comments and Join the Discussion!