Benzinga's Daily Biotech Pulse: Organovo Falls On Earnings; Celgene Gets New CFO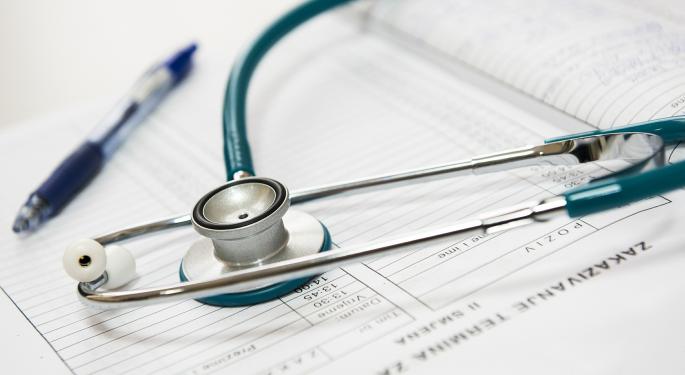 Here's a roundup of top developments in the biotech space over the last 24 hours.
Scaling the Peaks
(Stocks hitting 52-week highs on May 31)
Down In The Dumps
(Stocks hitting 52-week lows on May 31)
Stocks In Focus
Kiniksa Shares Rally On Buying By Major Shareholder
KINIKSA PHARMACEUTICALS CL (NASDAQ: KNSA) shares rallied after hours after a FORM 4 filing by James Flynn and affiliated Deerfield funds, which showed a conversion of 385,539 Series C preferred stock in to Class A common stock at the closing of the IPO. Separate filings also revealed purchases of 843,352 shares across four transactions effected on May 29.
The company recently completed its IPO, with the shares debuting on the Nasdaq on May 24.
The stock was up 8.65 percent at $18.59 in after-hours trading.
Fibrocell Announces Closing Of Offering
Fibrocell Science Inc (NASDAQ: FCSC) announced closing of its previously announced registered direct offering of 2.04 million shares, priced at-the-market, at a purchase price of $2.85 per share.
The stock fell 2.34 percent to $2.50 in after-hours trading.
Organovo Q4 Revenues Miss Estimate
Organovo Holdings Inc (NASDAQ: ONVO), a developer of 3D bioprinted tissues for treating liver diseases, reported below-consensus revenues and an in-line loss in Q4.
The stock slid 8.63 percent to $1.80 in after-hours trading.
Reata Gets Orphan Drug Status For Kidney Disease Drug In Europe
Reata Pharmaceuticals Inc (NASDAQ: RETA) said the European Commission, based on positive opinion from the European Medicines Agency, has granted orphan drug designation for its bardoxolone methyl for treating Alport syndrome, a rare, genetic form of chronic kidney disease caused by mutations in genes.
Orphan drug status bestows financial and regulatory incentives, including reduced fees, protocol assistance, access to the centralized authorization procedure, and ten years of market exclusivity on approval.
See Also: 3 Possible Outcomes From The Clinical Hold On Crispr Therapeutics's Sickle Cell Candidate
Celgene Announces Executive Appointments
Celgene Corporation (NASDAQ: CELG) announced it has appointed David Elkins as Executive Vice President and CFO, with Elkins joining the company on July 1 but assuming the office of CFO on August 1. Peter Kellogg, who is currently the CFO, will become EVP, Chief Corporate Strategy Officer, until his retirement, planned for mid-2019.
Integra to Join S&P MidCap 400
Standard & Poor's announced that S&P SmallCap 600 constituent Integra Lifesciences will replace Great Plains Energy Incorporated (NYSE: GXP) in the S&P Midcap 400 Index.
On The Radar
Incyte Corporation (NASDAQ: INCY) – The company will make an oral presentation of the Phase 1 data for its relapsed/refractory multiple myeloma treatment combo ruxolitinib, lenalidomide, and methylprednisolone at 2:45 p.m. ET.
Celgene & bluebird bio Inc (NASDAQ: BLUE) - Celgene and bluebird bio will present additional Phase 1 data for their relapsed/multiple myeloma treatment candidate bb2121 at 2:45 p.m. ET. Preliminary Phase 1 data released at the American Society of Hematology 2017 meeting showed overall response rate of 94 percent and complete response of 56 percent.
Zymeworks Inc (NYSE: ZYME) – Zymeworks will make an oral presentation of Phase 1 data on ZW25 that is being evaluated for HER2-expressing cancers such as ovarian, breast and gastric cancers. The presentation is scheduled for 3:45 p.m. ET.
Celgene – The company will present Phase 3 data for its refractory multiple myeloma treatment candidate MM-007 at 3:57 p.m. ET. Data released in February showed that the study, dubbed OPTIMISMM, met the primary endpoint of progression free survival.
Agios Pharmaceuticals Inc (NASDAQ: AGIO) – The company will present Phase 1 data for its AG-881 in glioma at 4:09 p.m. ET.
FDA Tidbits
FDA Commissioner Scott Gottlieb released a statement on the agency's work to tackle shortages of intravenous drugs, shorten supply disruptions and better predict vulnerabilities. Separately, the commissioner dwelled on new policies to reduce the ability of branded drug makers to use REMS programs to block timely generic entry.
View Comments and Join the Discussion!
Posted-In: Biotech Earnings News Trading Ideas Best of Benzinga