Wall Street Analysts Reflect On AT&T-Time Warner Ruling, Assess Implications Outside Tech, Media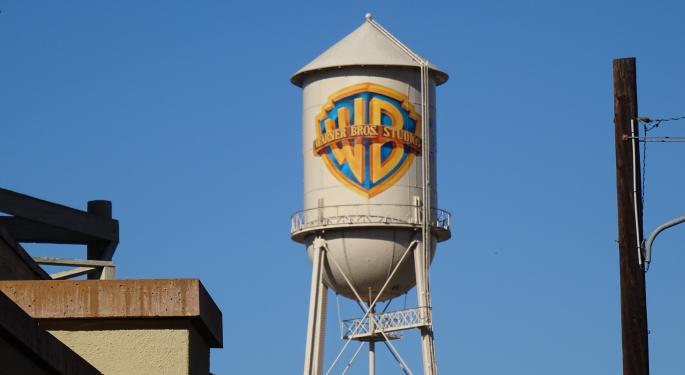 A U.S. District Court approved AT&T Inc. (NYSE: T)'s purchase of Time Warner Inc (NYSE: TWX) Tuesday and advised the Justice Department not to seek a stay of the ruling.
The results were celebrated by stocks involved in and distantly peripheral to the case — and left analysts generally more bullish on corporate America.
What It Means For AT&T
KeyBanc expects AT&T investor focus to shift from the firm's struggles in wireless, wireline and entertainment toward positive Time-Warner synergies.
"Longer term, the opportunity for AT&T to improve TWX's ad monetization by integrating data could provide additional synergy, but we are in the very early stages of targeted advertising for AT&T," KeyBanc analysts wrote in an note.
Notably, analysts seemed least interested in the effects on AT&T's thesis and instead emphasized broader sector implications.
Implications For Media
To Morgan Stanley, the approval serves as formal recognition that tech platforms — Netflix, Inc. (NASDAQ: NFLX), Alphabet Inc (NASDAQ: GOOGL) (NASDAQ: GOOG), Amazon.com, Inc. (NASDAQ: AMZN), Apple Inc. (NASDAQ: AAPL) and Facebook, Inc. (NASDAQ: FB) — are disrupting traditional media and telecom markets with content plays.
Consequently, the ruling paves a path for additional and accelerated media consolidation, which could narrow the gap between public and private market valuations.
"Market uncertainty on deal prospects could fall, in which case equity values would likely rise accordingly," Morgan Stanley wrote.
The analysts anticipate merger interest from Charter Communications Inc (NASDAQ: CHTR) and Spotify Technology SA (NYSE: SPOT), with Apple and Amazon potentially eyeing IP and production assets.
KeyBanc expects Comcast Corporation (NASDAQ: CMCSA) to formalize a bid for Twenty-First Century Fox Inc (NASDAQ: FOXA) as soon as Wednesday. Similarly, it expects progress in the T-Mobile US Inc (NASDAQ: TMUS)-Sprint Corp (NYSE: S) merger, even though AT&T's vertical merger doesn't necessarily influence policy around horizontal mergers.
At the same time, Wells Fargo doesn't expect AT&T rival Verizon Communications Inc. (NYSE: VZ) to pursue traditional media assets, and KeyBanc concurs.
"With TWX and FOXA likely off the table, we do not believe that any of the remaining media assets could provide Verizon enough scale to compete in what is increasingly becoming a business where scale matters," KeyBanc wrote.
Consolidation in tech and content is not seen to affect Netflix, whose competitive moat protects it from emerging OTT rivals.
Effects On Managed Care
The deal's approval was also hailed a victory for firms in distant sectors.
The prospective pairs of Aetna Inc (NYSE: AET) and Express Scripts Holding Co (NASDAQ: ESRX), as well as CVS Health Corp (NYSE: CVS) and CIGNA Corporation (NYSE: CI), peaked Tuesday on the judicial precedent.
"The highly anticipated T-TWX court decision is in favor of the companies and against the DOJ, meaningfully increasing the probability that the two vertical mega-mergers will close," Leerink wrote. "[...] We expect the spreads for targets AET and ESRX will continue to narrow in the coming days."
Deutsche Bank agreed and predicted CVS-Aetna will close in the second half of the year.
Related Links:
The US Vs. AT&T-Time Warner: Inside The M&A Trial Of The Decade
Stock Roundup: Loop Capital Markets Assesses The Media, Entertainment Space
View Comments and Join the Discussion!
Posted-In: Deutsche Bank KeyBanc LeerinkAnalyst Color News Top Stories Analyst Ratings Tech Best of Benzinga