Judge Approves AT&T-Time Warner Mega Deal, Rules Against DOJ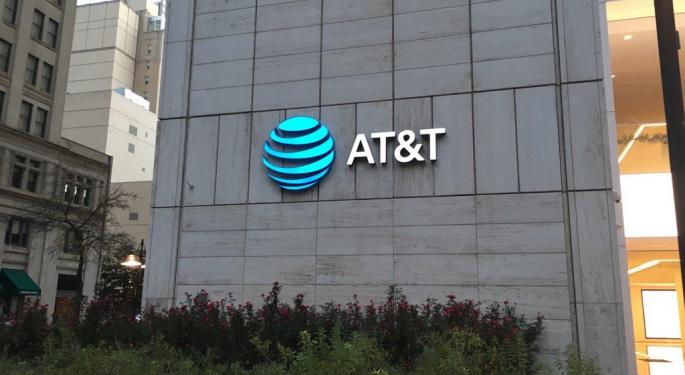 The year-and-a-half-long saga is over.
U.S. District Judge Richard Leon ruled against the Justice Department Tuesday to confirm that AT&T Inc. (NYSE: T)'s $85 billion purchase of Time Warner Inc (NYSE: TWX) does not violate antitrust laws.
The DOJ had seemingly anticipated the ruling, having requested during the April trial that alternative structural solutions be imposed if the deal were altogether sanctioned.
Time Warner's stock spiked higher in Tuesday's after-hours session.
Why It's Important
On a granular scale, the approval puts AT&T's telecom competitors at a perceived disadvantaged. Verizon Communications Inc. (NYSE: VZ), Sprint Corp (NYSE: S) and T-Mobile US Inc (NASDAQ: TMUS) each rose marginally in after-hours trading on the trial outcome.
"They'll be a gatekeeper to the content their rivals need," Justice Department lawyer Craig Conrath had said of AT&T during the trial.
More broadly, it clears a path for other vertical mergers, including a potential deal between Comcast Corporation (NASDAQ: CMCSA) and Twenty-First Century Fox Inc (NASDAQ: FOXA), but has little effect on horizontal mergers, according to UBS analyst John Hodulik.
The ruling also sets a critical precedent in denying a U.S. president the power to interfere with business dealings on personal or political motivations.
President Donald Trump had first denounced the deal during his election campaign, and after his victory, his Justice Department was alleged to have directed AT&T to divest CNN, an outlet critical of Trump, to ensure the deal's passage. Some suggested the DOJ's subsequent lawsuit, filed after AT&T declined to sell CNN, was retaliatory.
What's Next
AT&T General Counsel said the merger is expected to close on or before June 20, 2018.
The derisked Comcast option may influence Fox's decision to stay with Walt Disney Co (NYSE: DIS), whose horizontal merger may face scrutiny.
Since the deal was first announced in October 2016, AT&T shares are down about 8 percent while Time Warner shares are up about 7 percent.
Related Links:
Net Neutrality Repeal Is Official: Will You Notice?
KeyBanc On Comcast: Uncertainty, Cheap Valuation Makes This A Buying Opportunity
Image credit: Luismt94 (Own work) [CC BY-SA 4.0 ], via Wikimedia Commons
View Comments and Join the Discussion!
Posted-In: M&A News Legal Top Stories After-Hours Center Best of Benzinga