Roundup: The Global Economy Is Recovering Faster Than Expected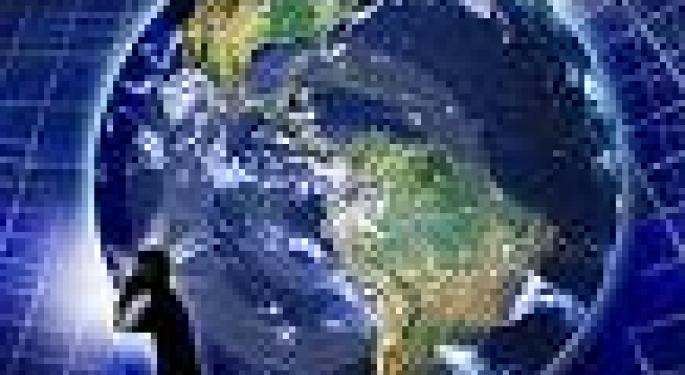 The International Monetary Fund has said that the global economy is recovering faster than expected but growth continues to be fragile as many of the developed nations are still dependent on government stimulus.
The revival is led by emerging markets, especially those in Asia, whereas most of the advanced economies are witnessing sluggish recovery. IMF managing director Dominique Strauss-Kahn has said the global economy is recovering significantly faster than expected, but growth in most advanced economies is still dependent on government stimulus measures and remains fragile.
Standard Chartered Bank (LON:STAN) has forecast the global economy is headed for a modest recovery in 2010, characterised by prolonged low interest rates and low inflation in the West.
According to the lender, Asian growth will hit some seven per cent this year, up from below five per cent in 2009.
The outlook for the global economy appears to be brightening, but sluggish demand from the West will continue to present challenges for export-oriented economies in Asia.
And so, according to StanChart, Asian economies with stronger domestic demand will do better than their counterparts in the region. Increased spending by both consumers and businesses will be important to Asia's recovery. Source
Asia ex-Japan will lead the global economic recovery with impressive growths in 2010, with China and India in the spotlight, economists have also said.
International wealth management firm Invesco said it expected a growth of 7.4 percent for Asia-Pacific in 2010, compared with 2.2 percent for the United States, 1.2 percent for the U.K. and 1.2 percent for the euro zone.
However, Asia's economic growth is set to quicken to 6.6 percent this year, but recovery from the global economic crisis remains fragile and stimulus exit strategies must be carefully timed, the Asian Development Bank said.
Calibrated policy shifts and closer ties between economies will be needed to sustain growth and cushion Asia against future shocks, said a new study commissioned by the Manila-based lender.
The region's recovery was still overly dependent on developed countries boosting their economies with monetary and fiscal stimulus, while needed key adjustments in the U.S. economy -- Asia's largest market -- were not happening quickly or convincingly, it said. Source
The Group of 20's grand scheme of crafting a more balanced global economy is underway, with governments scheduled to submit their policy proposals and economic projections to the International Monetary Fund by the end of the month.
The mutual assessment process, first agreed to by G-20 leaders in Pittsburgh in September, will be overseen by the IMF, which will highlight inconsistencies between policies and goals and make policy suggestions, according to documents released Friday by the fund.
IMF Managing Director Dominique Strauss-Kahn said during a press conference Thursday that, in the wake of the crisis, making assessments of individual economies was no longer adequate. Source
Posted-In: Global
View Comments and Join the Discussion!