The Daily Biotech Pulse: Hologic Goes Shopping, Johnson & Johnson Snaps Ties With Geron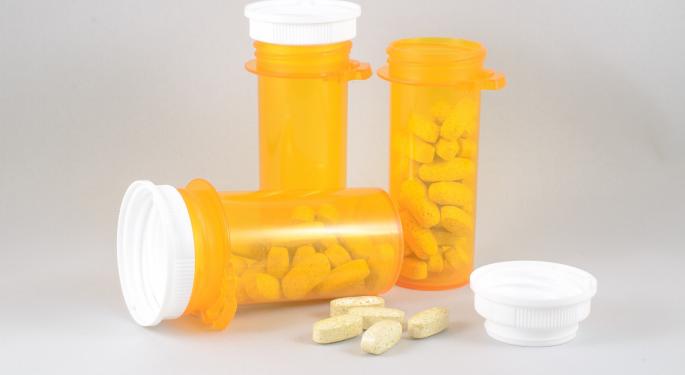 Here's a roundup of top developments in the biotech space over the last 24 hours.
Scaling the Peaks
(Biotech stocks hitting 52-week highs on Sept. 26)
Abbott Laboratories (NYSE: ABT)
Aldeyra Therapeutics Inc (NASDAQ: ALDX)(released positive Phase 2b results for its dry eye disease treatment candidate reproxalap)
Becton Dickinson and Co (NYSE: BDX)
Boston Scientific Corporation (NYSE: BSX)
CareDx Inc (NASDAQ: CDNA)

Invest in IPO shares before the stock hits the market with ClickIPO. Check it out here

Edwards Lifesciences Corp (NYSE: EW)
Mesoblast limited (NASDAQ: MESO)
OASMIA PHARMACE/ADR (NASDAQ: OASM)
ResMed Inc. (NYSE: RMD)
Vertex Pharmaceuticals Incorporated (NASDAQ: VRTX)
Down In The Dumps
(Biotech stocks hitting 52-week lows on Sept. 26)
Stocks In Focus
Eli Lilly In-Licenses Pre-Clinical Diabetes Asset
Eli Lilly And Co (NYSE: LLY) and Japan's Chugai announced a licensing agreement, which provides for the former licensing the latter's oral non-peptide GLP-1 receptor agonist OWL833, which is a Phase-1 ready asset being studied for treating type 2 diabetes.
The financial terms include Eli Lilly paying Chugai $50 million in upfront payment and potential milestone payments. If commercialized, Chugai is also eligible to receive royalty payments. In return, Lilly gets the worldwide development and commercialization rights to OWL83.
Hologic To Acquire Focal Therapeutics
Hologic, Inc. (NASDAQ: HOLX) announced an agreement to buy privately-held Focal Therapeutics, which has developed a marker that improves the standard of care for breast cancer patients by creating a permanent, three-dimensional indicator of the surgical site. Hologic agreed to pay $125 million in cash for the proposed buy.
See Also: Viking Shares Jump After Fatty Liver Drug Meets Midstage Trial Endpoints
Histogenics Sets Up Tryst With FDA For its Orthopedic Restorative Cell Therapy
Histogenics Corp (NASDAQ: HSGX) said the FDA has granted a Type C meeting Oct. 30 to discuss topline results from the Phase 3 clinical trial for NeoCart and the company's planned BLA submission.
"NeoCart, is designed to rebuild a patient's own knee cartilage to treat pain at the source and potentially prevent a patient's progression to osteoarthritis," the company said.
Geron, J&J Unit Janssen Discontinue Imetelstat Collaboration
Geron Corporation (NASDAQ: GERN) said Johnson & Johnson (NYSE: JNJ)'s Janssen unit has terminated the 2014 Collaboration and License Agreement with regard to the former's Imetelstat, a first-in-class telomerase inhibitor, effective Sep. 28. Geron now has regained the global rights to develop and commercialize the asset.
Imetelstat is being evaluated for treating myelofibrosis.
"We also believe the combined data of 38 patients from the initial and expansion cohorts for the target patient population from the Phase 2 portion of IMerge support further development of imetelstat, and we are therefore prioritizing the initiation of the Phase 3 portion of IMerge," the company said.
Aldeyra To Offer Shares
Aldeyra Therapeutics Inc (NASDAQ: ALDX) said it intends to offer and sell 5.25 million shares in an underwritten public offering. All the shares are to be offered by the company. The company said it intends to use net proceeds for the continued development of its lead compound reproxalap and its other product candidates as well as for debt maintenance, working capital and other general corporate purposes.
On The Radar
PDUFA Date
The FDA is set to rule on Adamis Pharmaceuticals Corp (NASDAQ: ADMP)'s sNDA low dose Symjepi (epinephrine) injection for treating Anaphylaxis. Symjepi 0.3 mg dosage is already approved for treating Type 1 allergic reactions, including anaphylaxis, designed for patients weighing 66 pounds or greater. The low dose version, the review of which is pending before the FDA, is 0.15 mg in strength and is intended to potentially treat patients weighing 33-65 pounds.
IPO
Urovant Sciences priced its 10 million-share IPO at $14 per share, the lower end of the estimated price range of $14 to $16. The shares would be listed on the Nasdaq under the ticker symbol UROV. The company develops an acquired oral therapy for overreactive bladder.
Sutro Biopharma, a biotech company developing immuno-oncology, priced its upsized offering of 5.67 million shares at $15, the mid-point of the estimated price range of $14-$16. The shares will listed on the Nasdaq under the ticker symbol STRO.
Ra Medical Systems, which commercializes excimer lasers used to treat dermatologic and vascular diseases, priced its upsized offering of 3.90 million shares at $17, higher than the estimated price range of $14-$16. The shares are to be listed on the Nasdaq under the ticker symbol RMED.
Posted-In: Biotech M&A News Offerings FDA IPOs Top Stories Trading Ideas Best of Benzinga
View Comments and Join the Discussion!