Benzinga's Daily Biotech Pulse: Sarepta's DMD Gene Therapy, Anika's Flunked Trial, Eidos To Commence Trading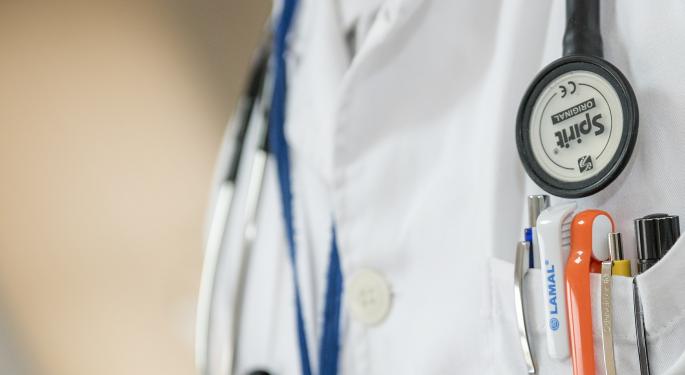 Here's a roundup of top developments in the biotech space over the last 24 hours.
Scaling the Peaks
(Stocks hitting 52-week highs on June 19)
Down In The Dumps
(Stocks hitting 52-week lows on June 19)
Achieve Life Sciences Inc (NASDAQ: ACHV)
Agenus Inc (NASDAQ: AGEN)
Cytori Therapeutics Inc (NASDAQ: CYTX)
Invivo Therapeutics Holdings Corp (NASDAQ: NVIV)
Novartis AG (ADR) (NYSE: NVS)
Scpharmaceuticals Inc (NASDAQ: SCPH
Soligenix, Inc. (NASDAQ: SNGX)
Stellar Biotechnologies Inc (NASDAQ: SBOT)
Stocks In Focus
Anika Knee Osteoporosis Drug Fails In Late-stage Trial
Anika Therapeutics Inc (NASDAQ: ANIK) announced top-line results from the Phase 3 study of CINGAL 16-02, which showed that the study did not meet the primary endpoint of pain reduction with CINGAL compared with triamcinolone hexacetonide, or TH, alone at 26 weeks.
The 16-02 trial compared CINGAL, a combination of cross-linked HA and TH, with TH alone and cross-linked HA in treating patients with osteoarthritis in the knee.
The company said, although CINGAL showed greater pain reduction numerically at every time point in study, the difference at 26 weeks did not reach statistical significance.
The stock slumped 20.86 percent to $36.50 in after-hours trading.
FDA Approves Addition of New Evidence For Novartis' Cosentyx
Novartis said the FDA approved the inclusion of new prescribing information of data showing that its cosentyx inhibits progression of joint structural damage is psoriatic arthritis.
See Also: The Week Ahead In Biotech: Conferences, Clinical Trials And IPOs
Apollo Endosurgery to Offer Shares
Apollo Endosurgery Inc (NASDAQ: APEN) said it plans to offer common shares in an underwritten public offering, with the entire shares being sold by the company.
The stock fell 2.68 percent to $5.45 in after-hours trading.
Obseva, Galmed Price Common Stock Offering
Obseva SA (NASDAQ: OBSV) said it has priced its underwritten public offering of 4.75 million shares at $15.39 per share. The company expects to generate gross proceeds of $73.1 million from the offering, and it intends to use the proceeds to fund the development of its three new chemical entities in its pipeline and invest in pre-commercial activities, and for working capital and other general corporate purposes.
Galmed Pharmaceuticals Ltd (NASDAQ: GLMD) priced its underwritten public offering of 5 million shares at $15 per share, with $75 million in gross proceeds expected from the offering.
Argenx Releases Interim Data On Autoimmune Disorder Drug
Argenx SE – ADR (NASDAQ: ARGX) announced interim data from the first cohort of the Phase 2 proof-of-concept clinical trial of its ARGX-113, chemically efgartigimod', in treating pemphigus vulgaris patients, which showed that disease control was reached in three out of the six patients in one week. One patient reached disease control (signs of healing of existing lesions and the absence of new lesions) after four weeks, while two patients showed disease progression.
The therapy also has favorable tolerable effect, with the Independent Monitoring Committee recommending advancing to cohort 2.
On The Radar
Eidos Therapeutics, which is developing a therapy for transthyretin amyloidosis, a rare disease with no FDA-approved treatments, priced its initial public offering of 6.25 million shares at $17 apiece. The shares will begin trading on the Nasdaq under (NASDAQ: EIDX).
FDA Tidbits
FDA Commissioner Scott Gottlieb released a statement on the new guidance devised by the agency to help manufacturers implement protections against potential attacks on food supply. This includes development and implementation of a food defense plan by food facilities that identifies significant vulnerabilities and mitigation strategies.
Meanwhile, a separate communication from the FDA detailed the agency's response to the ongoing drug shortages for critical products such as IV fluids, injectable opioid analgesics and EpiPen.
View Comments and Join the Discussion!
Posted-In: Biotech News Offerings FDA IPOs Top Stories Pre-Market Outlook Trading Ideas Best of Benzinga