Investors Representing $13 Trillion Call for Climate Action Now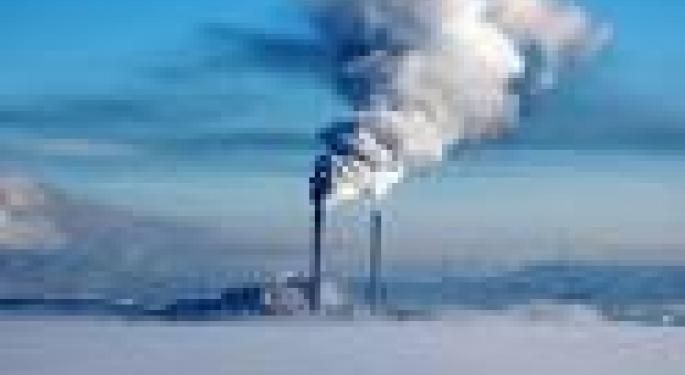 On the heels of international climate treaty talks in Copenhagen, the world's largest investors issued a statement calling on the U.S. and other governments to move quickly to adopt strong national climate policies that will spur low-carbon investments to reduce emissions causing climate change.
Private-sector investors will likely be responsible for financing more than 85 percent of the global transition to a low-carbon economy.
Saying 'we cannot wait for a global treaty,' U.S., European and Australian investor groups representing US$13 trillion in assets called on U.S. Congress and other global decision-makers 'to take rapid action' on carbon emission limits, energy efficiency, renewable energy, financing mechanisms and other policies that will accelerate clean energy investment and job creation.
In fact, before Copenhagen, the markets in trading greenhouse gas emissions were buoyant. For the first time, nearly all of the world's big economies, including the US and China, had set carbon reduction targets that vastly boosted prospects for the trade. As another fillip, the US was considering a federal system of carbon trading capable of sending the value of the market rocketing.
Traders were looking forward to an accord at Copenhagen that would lead to the forging of a new worldwide legal pact on reducing emissions. They would be among the main beneficiaries of such a treaty, as trading in emissions is one of the key ways of encouraging countries and businesses to cut emissions. But the outcome from Copenhagen was nowhere near as definitive as the markets would have liked. Source
Despite an increase in traded volume of 96% from 2008, the global carbon market gained just 5% in value, from $119bn to $125bn.
However, the investors made clear that there are competitive advantages for countries with comprehensive climate and energy policies.
The investor statement was announced at the Investor Summit on Climate Risk, a meeting of 450 global investors at the United Nations that included UN Secretary General Ban Ki-Moon, United States Special Envoy for Climate Change Todd Stern, billionaire investor George Soros and former Vice President Al Gore.
'Investors are poised and ready to scale up investments in building the low carbon economy, but without policies that create a stable investment environment our hands are tied,' said Anne Stausboll, chief executive officer of the California Public Employees Retirement System (CalPERS), the nation's largest public pension fund with more than US$205 billion in assets. 'U.S. leadership is critical in this regard, including U.S. Senate action to limit and put a price on carbon emissions.'
'What investors need most from national and state legislatures are transparency, longevity and certainty,' said Kevin Parker, global head of Deutsche Asset Management and member of Deutsche Bank's (NYSE:DB) Group Executive Committee. 'Until the U.S. Congress passes climate regulation, America will be at a competitive disadvantage in the development of renewable energy and other climate change industries.'
View Comments and Join the Discussion!