The IMX Rebounds In May In Tandem With The Market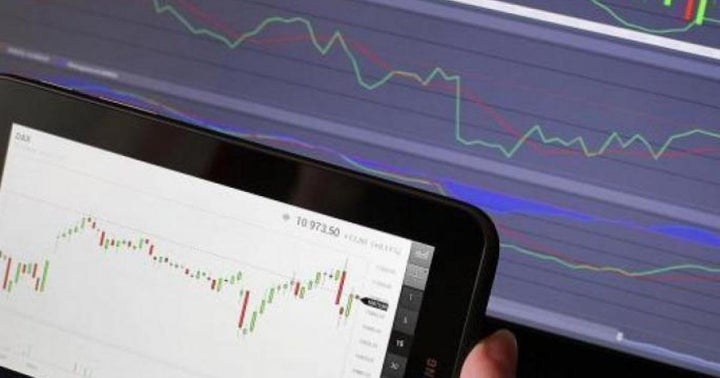 For the first time in 2020, the Investor Movement Index (IMX), TD Ameritrade's Monthly survey of client portfolio behavior, saw an uptick through May as investors grew optimistic over the potential of a quick economic turnaround in the wake of the global COVID-19 pandemic.
JJ Kinahan, chief market strategist at TD Ameritrade, honed in on this theme in a press release announcing the month's results, saying, "In May, we started to see optimism really take hold of the markets. Clients were future-focused in their equity buys, as we saw the 'optimism trade' take hold in terms of the actual or soon-to-be reopening of state economies, feeding hope of a quick recovery.
Higher by 11.54% from an eight-year low set in April, the May edition of the IMX reached 4.35 as TD Ameritrade clients increased their exposure to equity markets for the first time in four months. This represents the index's largest positive change since late-2017 and comports with the strong performance and relatively low volatility seen in the S&P 500 and other major market indexes.
Transportation And Industrials A Major Theme
Among the stocks that TDA clients prioritized in their portfolio through May were many industries and companies particularly hard hit as a result of the quarantine measures taken in response to the COVID-19 pandemic.
Airliners were a highlight in this most recent IMX report, with investors targeting all four major U.S. airlines as potential rebound candidates following each of their respective lows over the previous month. The result of this heightened investor attention can be seen through the latter half of the month, with Southwest Airlines Co. (NYSE:LUV) and Delta Air Lines, Inc. (NYSE:DAL) both bouncing from 52-week lows by about 40%. However, the initial trading days of June have revealed the two Nasdaq-listed carriers, American Airlines Group Inc. (NASDAQ:AAL) and United Airlines Holdings, Inc. (NASDAQ:UAL), leading the industry's gains. Both American and United have jumped by more than 100% since their May lows.
Cruise line stocks saw similar enthusiasm throughout the month as investors pinned their hopes on the resilience of the travel industry. Carnival Corporation & Plc (NYSE:CCL) and Norwegian Cruise Line Holdings Ltd. (NYSE:NCLH) were both net bought in May as the former announced plans to resume a handful of voyages starting in August.
The May IMX also showed investors going long an array of other stocks in the broader industrial sector, including Ford Motor Company (NYSE:F), General Electric Co. (NYSE:GE) and Boeing Co. (NYSE:BA). The hard-hit energy giant Exxon Mobil Corporation (NYSE:XOM) also received a nod in the May report as oil prices rebounded to near the $40 level.
Investors Continue Taking Profit
Another sign that Wall Street is eager to move past the ongoing pandemic is the fact that profit-taking remains robust.
This is certainly true among stocks that were able to remain resilient through the thick of the global health crisis, such as Otis Worldwide Corporation (NYSE:OTIS), Snap Inc. (NYSE:SNAP) and Wayfair Inc. (NYSE:W), each of which hit new 52-week highs in May. And while the latter two stocks, Snap and Wayfair, did experience volatility in March and April, both benefitted from encouraging revenue figures in their most recent earnings reports.
Strong earnings numbers from more volatile names like iQIYI, Inc. (NASDAQ:IQ) and Tesla, Inc. (NASDAQ:TSLA) also encouraged investors to lighten their exposure in the companies. Trading in iQIYI has been much more mixed than the activity in Tesla, which managed to bounce from a 2020 low of around $360 per share to a new all-time high above $930.
© 2021 Benzinga.com. Benzinga does not provide investment advice. All rights reserved.
---