#PreMarket Primer: Friday, August 1: Three Day Truce Between Hamas And Israel Begins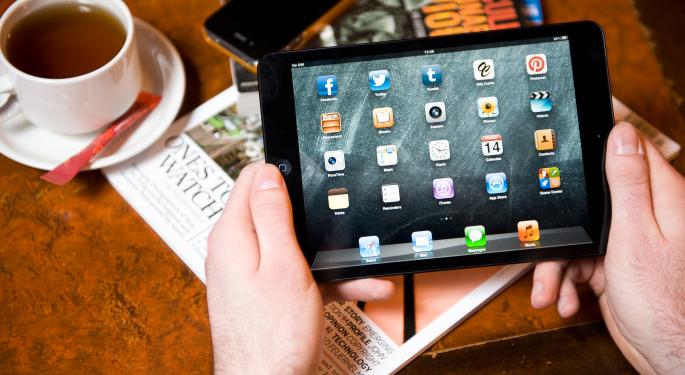 After weeks of difficult negotiations, U.S. Secretary of State John Kerry announced that an agreement between Israel and Hamas to end the fighting in Gaza had been reached.
The truce, which begins on Friday, will last for only three days, during which time representatives from both sides will work towards a lasting peace agreement.
Over the course of the three days, aid agencies will be working to restore power and water facilities to Gaza and provide desperately needed supplies. It will also give families of the more than 1,000 people killed in the crossfire a chance to bury their loved ones.
In other news around the markets:
As China attempts to shift the focus of its economy away from exports to a more market-driven economy, Beijing's reforms don't seem to be enough to attract American companies. Though China has come a long way to set up a market that is internationally appealing, the country's laws to protect critical sectors are proving to be a setback for firms like Microsoft, which was accused of violating a relatively new anti-monopoly law this week. The same law has also posed problems for several other tech firms like Qualcomm and InterDigital.
The Dow lost 1.9 percent on Thursday, its worst daily loss since February, under the weight of geopolitical tension and disappointing earnings. Some investors believe that worries about the Fed raising interest rates sooner than expected also contributed to the decline as this week has been a showcase of strong U.S. data. Analysts say the heavy trading on Thursday did not indicate panic selling, but that investors are being cautious and taking profits.
Data out on Friday showed that Chinese factory activity increased at its strongest pace in the past year and a half. China's official PMI rose to 51.7 in July and Markit's version of the same report posted the same figure. Both reports were at multi-month highs and added to growing confidence that the Chinese economy is stabilizing.
France's Iliad SA created a bidding war for T-Mobile on Thursday when it entered the ring with its own buyout offer of $15 billion in cash for 56.6 percent of the American company. The deal will throw a wrench into the T-Mobil's ongoing negotiations with Sprint, which is also working to acquire the company. However, Sprint's bid of around $32 billion far surpasses what Iliad has offered.
Asian markets tumbled; the NIKKEI was down 063 percent, the Shanghai composite lost 0.74 percent, the Shenzhen composite was down 0.94 percent and the Hang Seng index fell 0.98 percent.
European Markets
European markets were down across the board; the FTSE lost 0.75 percent, the STOXX 600 fell 0.69 percent, the DAX lost 0.79 percent, the CAC 40 was down 0.95 percent and the IBEX was down 1.10 percent.
Energy futures were lower; Brent futures lost 0.05 percent and WTI futures were down 0.18 percent. Gold and silver gained 0.16 percent and 0.01 percent respectively while industrial metals were mostly lower. Aluminum lost 1.68 percent, zinc was down 0.84 percent and tin fell 0.17 percent.
Currency markets were relatively quiet on Friday; the euro was steady at $1.3378 and gained 0.08 percent against the pound and 0.07 percent against the yen. The dollar rose 0.14 percent against the yen, 0.10 percent against the pound and 0.15 percent against the Australian dollar.
Earnings
Notable earnings released on Thursday included:
Stocks moving in the Premarket included:
Micron Technology (NASDAQ: MU) gained 0.49 percent in premarket trade after falling 6.09 percent on Thursday.
Berkshire Hathaway (NYSE: BRK-B) was up 0.45 percent in premarket trade after losing 1.81 percent on Thursday.
General Electric (NYSE: GE) was down 0.12 percent in premarket trade after falling 1.91 percent on Thursday.
Notable earnings releases expected on Friday include:
Economics
All eyes will be on U.S. non-farm payrolls data, due out later in the day. Other notable economic releases will include the U.S. unemployment rate, Spanish manufacturing PMI, French manufacturing PMI, British manufacturing PMI and U.S. manufacturing PMI.
For a recap of Thursday's market action, click here.
Tune into Benzinga's #PreMarket Prep today to hear Ted Serbinski, Renato Santo & Malte Kaub by clicking here!
View Comments and Join the Discussion!
Posted-In: Earnings News Eurozone Futures Commodities Previews Forex Events