Guess Which Companies Get The Most Web Traffic?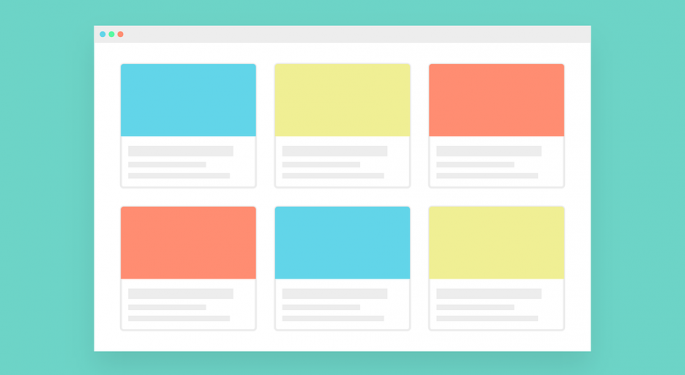 It's telling of today's economic climate that $600 billion of accrued market cap in the S&P over the course of 2017 was generated by just four tech companies. These names, Alphabet Inc (NASDAQ: GOOG) (NASDAQ: GOOGL), Amazon.com, Inc. (NASDAQ: AMZN) Apple Inc (NASDAQ: AAPL), and Microsoft Corporation (NASDAQ: MSFT), have exerted an outsized control on the direction of the overall stock market.
There are other ways to measure their influence too. You can look at the fact that Google and Facebook have co-opted the entire digital advertising industry. Or look to social media sentiment to see that these companies are among the most talked about on social platforms.
Or, you could look at online traffic. Specifically, how these companies stack up to the pack when it comes to the number of people visiting their site (spoiler: tech is dominating).
We can view this data via the Top Website Traffic widget on FinanceBoards which you can see below. It lists the thirty most trafficked websites among publicly traded companies, as well as those companies' average monthly organic and keyword traffic as calculated by online analytics platform SEMrush.
Keep in mind that the FinanceBoards widget only includes websites of publically traded companies, which accounts for the gaps between some of the rankings. Apart from that, many of the expected candidates make an appearance near the top of the list, like Facebook Inc (NASDAQ: FB), Google, Amazon and Twitter Inc. (NYSE: TWTR).
However, investors looking for a new thesis might want to scan lower on the list for other candidates drawing consumer bandwidth. Companies that live online, like Yelp Inc (NYSE: YELP) Tripadvisor Inc (NASDAQ: TRIP) Groupon Inc (NASDAQ: GRPN) and Wayfair Inc (NYSE: W), could bear closer monitoring for spikes in traffic from month to month.
Alternatively, bumps in online traffic in retail stocks like Wal-Mart Stores Inc (NYSE: WMT) and Best Buy Co Inc (NYSE:BBY), or even Home Depot Inc (NYSE: HD), could signal a fight back against the so-called "Amazon Effect." The utility in knowing which sites the average internet browser is frequenting rests in interpreting what exactly each company's online presence is aiming to achieve.
And, as sales and revenue streams move further from the cash register and toward Paypal Holdings Inc (NASDAQ: PYPL), the usefulness of knowing just where a company stands in the realm of website traffic is only going to increase. It might not too long before online equity and financial equity are one in the same.
FinanceBoards is an editorial partner of Benzinga.
Posted-In: FinanceBoards WooTraderNews Education Tech Trading Ideas General Best of Benzinga
View Comments and Join the Discussion!