Investors Try To Read The Trade Tea Leaves In The Latest IMX Report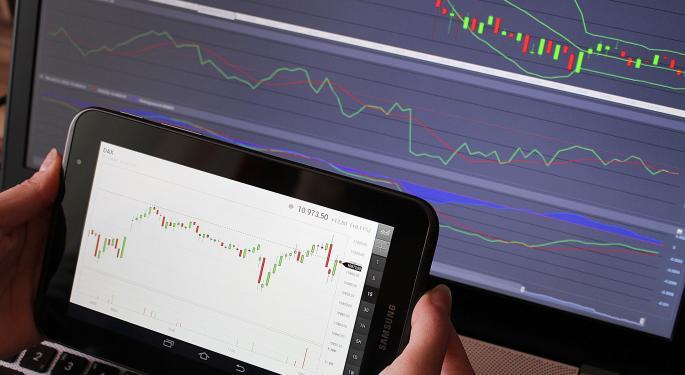 After a relatively tame August that saw some volatility in the large-cap tech sector, the Investor Movement Index — TD Ameritrade's monthly survey of investor sentiment — climbed a respectable 6.79 percent to reach a new six-month high of 5.82.
The jump comes after the index held firm at 5.45 through the summer. This is the second largest month-over-month gain of the year and the nineteenth time TDA investors were net buyers of equity.
The index remains in the red, trailing its February level of 5.95.
Tech, Trade, Dividends Set New Entry Prices
Facebook, Inc (NASDAQ: FB) had the most high-profile fall after losing $120 billion in market cap after stumbling on its sales delivery. Other mega-cap tech names like Microsoft Corporation (NASDAQ: MSFT) and Amazon.com, Inc. (NASDAQ: AMZN) were also attractive targets as sympathy resistance in the Nasdaq composite slowed both stocks' ascension to new highs late in the month.
Another factor weighing on the Nasdaq exchange was the finalization of another round of tariffs in the escalating U.S.-China trade war. This salvo aims to tax component materials and equipment vital to many in the tech sector. Fallout from the approved tariffs took some of the premium off Advanced Micro Devices, Inc. (NASDAQ: AMD) as well as Chinese tech giant Alibaba Group Holding, Ltd. (NYSE: BABA), both of which were net bought by TD Ameritrade clients.
Rounding out the net bought stocks for August were dividend payers Ford Motor Company (NYSE: F) and AT&T Inc. (NYSE: T), both of which are also trading at or near multiyear lows.
Trade Woes Color August Profit-Taking
While the Nasdaq's muted August may have presented a buying opportunity on some performance stocks, other tech names suffered as a result of the tariff talk as investors sought to take profits ahead of any further trade upset.
This was particularly true of companies like Qualcomm, Inc. (NASDAQ: QCOM) and Cisco Systems, Inc. (NASDAQ: CSCO). Both were net sold on the month as investors anticipate seeing their overhead rise on the parts and material they both use and manufacture.
Investors also unloaded their exposure to the finance sector after bank stocks surged off a June interest rate hike and strong economic results through July.
TDA investors sought profits in Bank of America Corporation (NYSE: BAC) and Wells Fargo & Co. (NYSE: WFC).
Other names investors exited in August include Pfizer, Inc. (NYSE: PFE), which hit an all-time high late in the month, Verizon Communications Inc. (NYSE: VZ), which continues to flirt within $5 of its all-time high, and Energy Transfer Partners (NYSE: ETP) and Chipotle Mexican Grill, Inc. (NYSE: CMG), which both hit 52-week highs.
For a full breakdown of TD Ameritrade's IMX as well as a historical look at the index, you can read the full report here.
View Comments and Join the Discussion!
Posted-In: IMX Investor Movement Index tariffs TD Ameritrade TradeMarkets General Best of Benzinga