Attention Biotech Investors: Mark Your Calendar For These August PDUFA Dates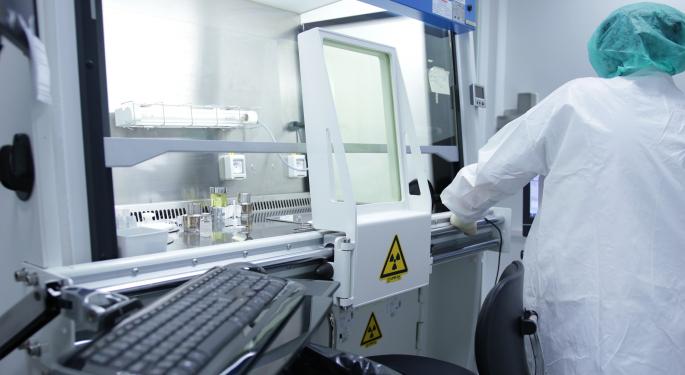 Biotech stocks had a fairly decent run up in July after a nearly flat performance in June. The iShares NASDAQ Biotechnology Index (ETF) (NASDAQ: IBB) is up about 5 percent.
As the earnings season kicks into high gear and amid several other catalysts, August is likely to be an action-packed month. Here are some key PDUFA action dates a biotech investor should stay focused on.
Pain Therapeutics Looks For Alleviation Of Pain Inflicted By Negative FDA Panel Vote
Type of Application: NDA
Candidate: Remoxy
Indication: severe pain
Date: August 7
Pain Therapeutics has licensed Remoxy, an abuse-deterrent extended release capsule formulation of oxycodone, from DURECT. Pain said in mid-February it resubmitted the NDA for FDA review. The previous application was issued a complete response letter in Sept. 2016. Remoxy is indicated to treat severe pain.
Meanwhile, in an adverse development, a FDA panel that met in late June to discuss the NDA voted 14 to 3 against approval of Remoxy for managing pain severe enough to require daily, around-the-clock, long-term opioid treatment and for which alternative treatment options are inadequate.
The stock, which shed about 71 percent following the FDA panel vote, hasn't recovered.
Alnylam Awaits Approval Of Drug To Treat Hereditary ATTR Amyloidosis
Company: Alnylam Pharmaceuticals, Inc. (NASDAQ: ALNY)
Type of Application: NDA
Candidate: Patisiran
Indication: Hereditary ATTR, or hATTR, amyloidosis
Date: August 11
Patisiran is an investigational RNAi therapeutic targeting transthyretin, or TTR, for treating hATTR amyloidosis. It has been accorded priority review status and also has a Breakthrough Therapy designation.
hATTR amyloidosis results from mutations in the TTR gene, which causes abnormal amyloid protein to accumulate and damage body organs and tissues such as peripheral nerves and heart.
Alnylam uses Arbutus Biopharma Corp (NASDAQ: ABUS)'s intellectual property in RNAi therapeutic products using LNP technology.
Regeneron's Twin FDA Review Events
Company: Regeneron Pharmaceuticals Inc (NASDAQ: REGN)
Type of Application: sBLA/sBLA
Candidate: Eylea / Praluent with apheresis
Indication: Wet Age-related Macular Degeneration, or AMD/treating elevated low-density lipoprotein cholesterol
Date: August 11/ August 24
The FDA had accepted Regeneron's aBLA for a 12-week dosing interval of Eylea in patients with wet AMD last December. Eylea is recommended in a 2mg dosage, administered as injection in the eye, every eight weeks following three initial monthly (four-week) injections.
Regeneron and partner Sanofi SA (ADR) (NYSE: SNY) are also knocking the FDA altar for using Praluent injection in patients with heterozygous familial hypercholesterolemia with apheresis, an invasive procedure to remove LDL cholesterol from the blood.
Praluent, chemically Alirocumab and a PCSK9 inhibitor, is used along with diet and maximally tolerated statin drugs to lower LDL cholesterol in blood.
Amicus' Fabry's Disease Drug Awaits FDA Approval
Company: Amicus Therapeutics, Inc. (NASDAQ: FOLD)
Type of Application: NDA
Candidate: Migalastat
Indication: Treating patients 16 years and older with Fabry disease who have amenable mutations
Date: August 13
The FDA accepted the NDA for Migalastat, an oral precision medicine, according it priority review status. The candidate had previously received Orphan Drug as well as Fast Track designations. It has already been approved in the European Union.
Fabry's disease is a type of lysosomal storage disorder and is an inherited disorder that results from the build up of a type of fat called globotriaosylceramide in body's cells.
Bristol-Myers Seeks FDA Nod For Opdivo To Treat Small-Cell Lung Cancer
Company: Bristol-Myers Squibb Co (NYSE: BMY)
Type of Application: sBLA
Candidate: Opdivo
Indication: Small-cell lung cancer, or SCLC
Date: August 16
The FDA accepted the sBLA for Opdivo, indicated to treat patients with SCLC, whose disease has progressed after two or more lines of therapy. The application was supported by safety and efficacy data from the SCLC cohort of the Phase 1/2 CheckMate-032 trial evaluating Opdivo monotherapy following platinum-based chemotherapy.
See Also: Canaccord Previews Biotech Catalysts In The Second Half: Neurological Drugs In Focus
Mallinckrodt's Infantile Jaundice Drug Up Before FDA
Company: Mallinckrodt PLC (NYSE: MNK)
Type of Application: NDA
Candidate: Stannsoporfin
Indication: Treating neonates at risk for developing severe hyperbilirubinemia, or severe jaundice
Date: August 22
Mallinckrodt has added Stannsoporfin to its pipeline through its acquisition of privately-held InfaCare.
KALA Awaits FDA Clearance For Post-ocular Surgery Pain Treatment
Company: Kala Pharmaceuticals Inc (NASDAQ: KALA)
Type of Application: NDA
Candidate: Inveltys
Indication: inflammation and pain in patients who have undergone ocular surgery
Date: August 24
Valeant's Acne Treatment Candidate Under FDA Scanner
Company: Valeant Pharmaceuticals Intl Inc (NYSE: VRX)
Type of Application: NDA
Candidate: IDP-121 lotion
Indication: For treating acne
Date: August 27
Valeant's Ortho Dermatologics unit announced FDA acceptance of the NDA for IDP-121 lotion, chemically tretinoin 0.05 percent, on Jan. 12. If approved, the company said it would be the first tretinoin product in lotion form rather than a gel or cream.
Tetraphase Seeks Approval For Antibiotic to Treat Abdominal Infections
Company: Tetraphase Pharmaceuticals Inc (NASDAQ: TTPH)
Type of Application: NDA
Candidate: Eravacycline
Indication: Complicated intra-abdominal infections
Date: August 28
The NDA submission for Eravacycline, a fully-synthetic fluorocycline, was supported by data from the IGNITE1 and IGNITE 4 Phase 3 clinical trials.
Can Akcea's Volanesorsen Pass The FDA Muster?
Company: Akcea Therapeutics Inc (NASDAQ: AKCA)
Type of Application: NDA
Candidate: Volanesorsen, a RNAi drug
Indication: Treating patients with familial chylomicronemia syndrome, or FCS
Date: August 30
A FDA panel discussed the NDA of Akcea, a unit of Ionis Pharmaceuticals Inc (NASDAQ: IONS), in May and voted 12-8 in favor of approving the drug.
FCS, a liposome disorder, is characterized by the buildup of fats in the body due to a deficiency in the enzyme lipoprotein lipase.
Can Second Time Be Charm For RedHill Biopharma?
Company: REDHILL BIOPHAR/S ADR (NASDAQ: RDHL)
Type of Application: NDA
Candidate: RHB-104
Indication: Acute migraines
Date: August (estimated)
RedHill's initial application filed in 2013 was met with a FDA complete response letter issued in Feb. 2014, citing concerns regarding third-party chemistry, manufacturing and control, and about the labeling and packaging. The company made a resubmission last November, and the resubmitted application was deemed complete.
The PDUFA date was set for the first half of 2018.
Allergan's Uterine Fibroid Drug Awaits FDA Approval
Company: Allergan plc (NYSE: AGN)
Type of Application: NDA
Candidate: Esmya
Indication: Treating abnormal uterine bleeding in women with uterine fibroids
Date: August (estimated)
The FDA extended the review period of Esmya, chemically ulipristal acetate, to August 2018 to provide time for a full review of the file.
View Comments and Join the Discussion!
Posted-In: eravacyclineBiotech News Previews FDA Top Stories Trading Ideas General Best of Benzinga