The Week Ahead In Biotech: Earnings, PDUFA Dates And More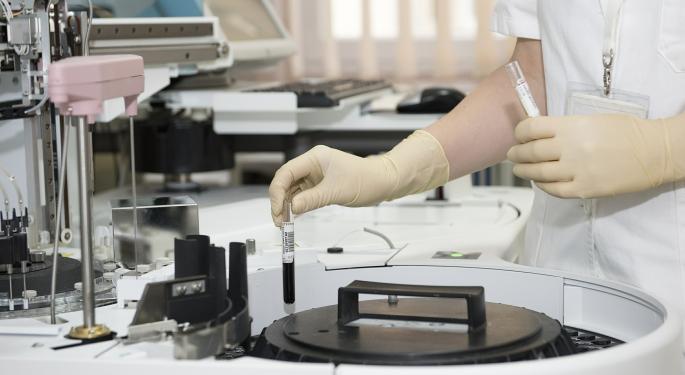 The FDA issued mostly positive decisions on the approval front last week.
Theratechnologies Inc. (OTC: THERF) shares gained more than 35 percent following the FDA's approval of Trogarzo injection, its multi-drug resistant HIV-1 treatment candidate, ahead of schedule.
Otonomy Inc (NASDAQ: OTIC)'s ear canal inflammation drug Otiprio and Bristol-Myers Squibb Co (NYSE: BMY)'s BLA for updating the dosage of its Opdivo were also OK'ed by the FDA.
Amgen, Inc. (NASDAQ: AMGN) received a favorable ruling from a FDA panel that evaluated Blincyto, its treatment candidate for acute lymphoblastic leukemia. The FDA is due to give its verdict on Amgen's Blincyto later this month.
Pfizer Inc. (NYSE: PFE), which is seeking an expanded labelling to include the use of its Xeljanz for treating ulcerative colitis, also received a favorable ruling from the FDA's Gastrointestinal Drugs Advisory Committee.
BioXcel Therapeutics, Inc. (NASDAQ: BTAI) priced its 5.5-million share offering at $11 on March 8, at the low end of the estimated price range of $11-$13. On its debut, the stock barely held above its offer price.
Biotech investors should watch the following key events this week.
Clinical Trial Results
Savara Inc (NASDAQ: SVRA): top line data of a midstage trial evaluating the company's heart failure treatment candidate Aironite is due at 11 a.m. ET on March 11.
Synlogic Inc (NASDAQ: SYBX): Phase I data for its SYNB1020 to treat elevated ammonia levels or hyperammonemia in genetic urea cycle disorders, or UCDs, is scheduled to be presented at the Society for Inherited Metabolic Disorders annual meeting March 11-14 in San Diego.
Aeglea Bio Therapeutics Inc (NASDAQ: AGLE): new Phase I/2 dosing of the company's Arginase deficiency treatment candidate AEB1102 is due March 12.
See Also: FDA Risk For Portola Pharma's Thrombosis Treatment Sends Morgan Stanley To Sideline
Earnings
Monday, March 12
Tuesday, March 13
Wednesday, March 14
Thursday, March 15
IPOs
Arcus Biosciences, a clinical stage biopharma company focusing on cancer immunotherapies, is set to offer 7.1 million shares in an IPO in the upcoming week. The company is seeking to list its shares on the NYSE under the ticker symbol "RCUS."
IPO Quiet Period Expiration
The IPO quiet period on Biofrontera AG (NASDAQ: BFRA), which priced its IPO Feb. 14, likely expires March 12. Since closing the debut session at $12.18, a 23-percent gain from the offer price of $9.88, the stock has gained about 24 percent.
Conferences
SMID Annual Meeting: March 11-14 in San Diego, California.
30th Annual ROTH Conference: March 11-14 in Dana Point, California.
Cowen & Co. Annual Healthcare Conference: March 12-14 in Boston, Massachusetts.
Barclays Global Healthcare Conference: March 13-15.
View Comments and Join the Discussion!
Posted-In: Biotech News Previews FDA Top Stories Trading Ideas Best of Benzinga