Attention Biotech Investors: Mark Your Calendar For These March PDUFA Dates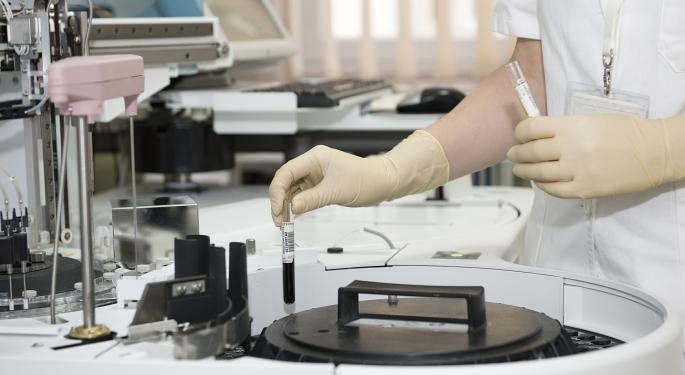 The FDA decided favorably on four of the six major PDUFA decisions due in February, with Valeant Pharmaceuticals Intl Inc (NYSE: VRX)'s Salix Pharma unit and its partner Norgine announcing an extension the PDUFA action date for Plenvu by three months to May 13, 2018, citing the time needed to review the additional data provided by the company.
Meanwhile, Apricus Biosciences Inc (NASDAQ: APRI) received a snub for a second time, as its Vitaros, a topical cream to treat erectile dysfunction, received a complete response letter, or CRL, from the FDA.
Will FDA Lend An Ear to Otonomy?
Company: Otonomy Inc (NASDAQ: OTIC)
Type of Application: Supplemental New Drug Application, or sNDA
Candidate: Otiprio
Indication: Treating acute otitis externa
Date: March 2
Acute otitis externa is a condition causing inflammation of the ear canal, primarily due to bacterial infection. Otonomy announced the FDA acceptance of the sNDA on July 17, 2017.
The company said the filing was done based on positive results from a pivotal Phase 3 trial of the treatment candidate in 262 pediatric and adult patients.
The FDA approved Otiprio in December 2015 for the use of pediatric patients with bilateral otitis media with effusion, undergoing tympanostomy tube replacement. It was made commercially available in March 2016. In the third quarter of 2017, Otiprio fetched the company $0.3 million in revenues.
See Also: The Week Ahead In Biotech: Earnings, PDUFA Dates And More
Bristol-Myers' Wonder Cancer Drug Knocks FDA Altar For 4-Week Dosing
Company: Bristol-Myers Squibb Co (NYSE: BMY)
Type of Application: sBLA
Candidate: Opdivo
Indication: Update of dosing for all currently approved monotherapy indications
Date: March 5
Bristol-Myers Squibb announced last July FDA acceptance of its sBLA to update dosing for its cancer drug Opdivo to include 480 mg infused over 30 minutes, every four weeks, for all currently approved monotherapy indications.
Opdivo is a PD-1, or programmed death-1, checkpoint inhibitor that's designed to use the body's own immune system to trigger anti-tumor immune response. It was initially approved in July 2014 to treat a type of skin cancer called melanoma that has spread (metastasized) and can not be removed by surgery. It's used as a monotherapy or in combination with Yervoy for both BRAF+ and BRAF- patients.
In March 2015, Opdivo was approved for treating metastatic squamous non-small cell lung cancer, or NSCLC, with progression, or after platinum-based drugs. It's used as a second-line treatment for renal cell carcinoma following failure of angiogenic treatment, and for treating metastatic urothelial carcinoma.
Amgen Seeks Label Expansion For Blincyto
Company: Amgen, Inc. (NASDAQ: AMGN)
Type of Application: sBLA
Candidate: Blincyto
Indication: treating acute lymphoblastic leukemia, or ALL
Date: March 29
FDA's verdict on Amgen's sBLA for Blincyto for treating patients with minimal residual disease, or MRD, positive B-cell precursor ALL is scheduled for March 29. MRD, according to the company, refers to the presence of a small amount of detectible cancer cells that remain even after treatment.
Blincyto was approved by the FDA in 2014 for treating relapsed or refractory B- cell precursor ALL in adults and children.
On Feb. 14, 2018, the company announced the Oncologic Drugs Advisory Committee of the FDA will review data supporting the sBLA at a meeting on March 7, 2018, ahead of the FDA review.
Adcom Meeting Schedule
Pfizer Inc. (NYSE: PFE)'s Xeljanz is scheduled to be reviewed by the FDA's Gastrointestinal Drugs Advisory Committee on March 8 for its ability to treat adult patients with moderatively-to-severely active ulcerative colitis, who have inadequately responded or are intolerant to prior therapies.
Xeljanx was initially approved in November 2012 to treat rheumatoid arthritis, and later for psoriatic arthritis in December 2017.
The FDA had accepted the sNDA in July 13, 2017, with a likely PDUFA action date of March 2018. Last December, a three-month extension was announced.
View Comments and Join the Discussion!
Posted-In: Blincyto OpdivoBiotech News Previews FDA Top Stories Trading Ideas Best of Benzinga