7 Biotech Stocks With Clinical Trial Outcomes In March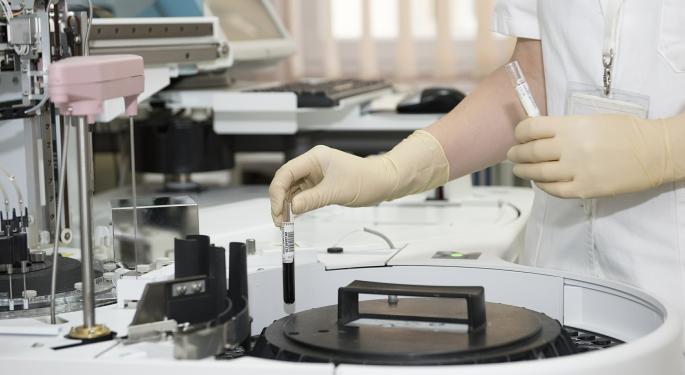 Development of a drug is a tedious, time-consuming and expensive process, with the journey of the drug from the lab to the pharmacy shelf usually taking around 12 years.
Companies support their filings with trial results and each trial outcome has the potential to move the market. Here are a few companies scheduled to release clinical trial results in the month of March.
1. Regeneron's "ODYSSEY" Toward Cholesterol Treatment
The drug co-developed by Regeneron and Sanofi SA (ADR) (NYSE: SNY) is pitted against Amgen, Inc. (NASDAQ: AMGN)'s Repatha. Praluent was approved in 2015 as a second-line treatment to lower cholesterol in adults, who have not responded well to diet and statin treatment.
2. Reviving Savara: Trial Results For Heart Failure Drug On Tap
Aironite is sodium nitrite solution, meant for inhalation via nebulization in patients with heart failure, with preserved ejection fraction, or HFpEF. It's being evaluated in a study dubbed INDIE-HFpEF study.
3. Synlogic to Present Logic Behind Its Hyperammonemia Drug
SYNB1020 is an orally delivered, synthetic biomedicine to treat elevated blood ammonia levels in UCDs or in chronic lever disease.
The company said in a Jan. 5 release it plans to present full data from the Phase 1 trials at two medical meetings: Society for Inherited Metabolic Disorders Annual Meeting scheduled for March 11-14 in San Diego, and the International Conference on Ureagenesis Defects: Novel Models and Treatment Options, scheduled between March 19-21 in Engadin, Switzerland.
4. Sellas to Present Abstract of Mid-stage Study of Lead Candidate
The company is scheduled to present the abstract as an oral presentation at the EBMT, giving detailed correlative analyses between clinical benefit and antigen-specific immune-responses of the complete data set from the mid-stage study.
Galinpepimut-S is also being tested for acute myeloid leukemia, malignant pleural mesotheliomia and ovarian cancer.
5. ImmunoGen Moving Forward With Forward II Study Presentation
Under its Forward II trial, Immunogen is testing mirvetuximab in combination with Merck & Co., Inc. (NYSE: MRK)'s Keytruda and Roche Holding Ltd. (ADR) (OTC: RHHBY)'s Avastin.
6. Esperion Gears Up for Two Trial Result Releases
The 1002-048 study tests bempedoic acid in atherosclerotic cardiovascular disease, or ASCVD, patients on ezetimibe and low dose statin background therapy. Meanwhile, the 1002-039 study tests bempedoic acid added-on to a once-monthly injectable PCSK9 inhibitor.
7. AnaptysBio's Trial Results For Peanut Allergy Treatment Candidate
A Few Others On The Q1 Schedule
Posted-In: Biotech News Previews FDA Top Stories Trading Ideas Best of Benzinga
View Comments and Join the Discussion!