#PreMarket Primer: Monday, December 15: Hostages Taken In Downtown Sydney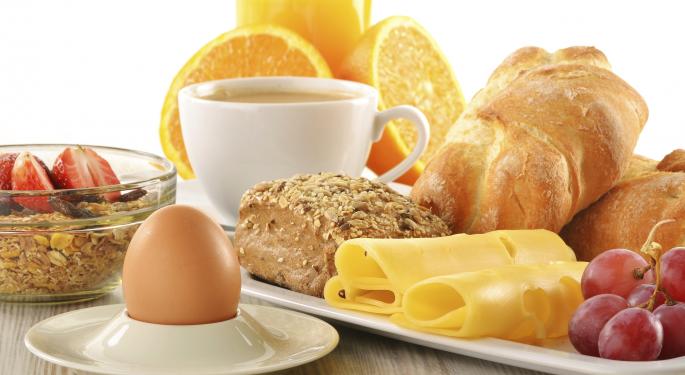 An armed man took several hostages inside a downtown Sydney cafe and forced them to display the Islamic flag, raising suspicions that the attack was carried out by supporters of Islamic militants and their war in the Middle East. As of 7:00 GMT, five of the hostages had been released, but police are unclear as to how many more are inside and how many assailants are holding them.
In other news around the markets:
After losing market share to big retailers like Wal-Mart Stores, Inc. (NYSE: WMT) and Target Corporation (NYSE: TGT), PetSmart (NASDAQ: PETM) has agreed to be acquired by a group of investors led by BC Partners Inc. in what is set to be the largest private-equity buy out of 2014. The deal is worth around $8.25 billion and prices the pet supply store's shares at about $83.
On Sunday, OPEC head Abdalla el-Badri said the group has not set a target price for oil and that Gulf producers should continue exploring ways to grow their businesses despite the commodity's sharp decline in recent months. On Friday, the crude prices fell to five-year lows, but el-Badri said the group's decision against a production cut was not motivated by the desire to take market share away from non-OPEC suppliers like the United States and Russia as many reports have claimed.
Researchers at the People's Bank of China released a report on Friday showing that the nation's growth could fall to 7.1 percent in 2015, something they say Beijing is dubbing "the new normal." The nation's government has taken strides to reduce pollution and promote sustainable economic growth, the cost of which will be the nation's GDP. The PBOC researchers claim that next year's growth may be slower, but it will be of higher quality.
On Monday, Apple Inc. (NASDAQ: AAPL) is set to begin its its appeal to overturn the ruling of a court case which found the company guilty of conspiring with publishers in order to raise the price of e-books. If won, the appeal case will keep Apple from paying $450 million in penalties to those who purchased the e-books, but could also have wider ramifications for the entire publishing industry. As it stands, publishers often make agreements with manufacturers and distributors, but the Apple case will define what kinds of activities are considered price fixing.
Asian Markets
Asian markets were mixed; China's Shanghai and Shenzhen composites gained 0.52 percent and 1.40 percent, respectively, while the NIKKEI lost 1.57 percent, the Hang Seng index fell 0.95 percent and the South Korean KOSPI was down 0.07 percent.
European Markets
European markets were mostly higher; the STOXX 600 was up 0.72 percent and the FTSE gained 0.65 percent. The CAC 40 was up 0.76 percent, the DAX gained 0.64 percent and the MIB rose 0.75 percent.
Energy futures made a comeback after last week's lows; Brent futures rose 1.76 percent and WTI futures were up 1.16 percent. Gold and silver were down 0.77 percent and 1.13 percent respectively, and industrial metals were mixed. Copper gained 0.02 percent and tin was flat, while aluminum lost 0.59 percent and zinc fell 0.23 percent.
The euro was steady at $1.2444, but fell 0.44 percent against the yen and 0.20 percent against the pound. The dollar was also lower against the yen, down 0.25 percent, and fell 0.04 percent against the pound and 0.10 percent against the Australian dollar.
No notable earnings reports were released on Friday.
Stocks moving in the Premarket included:
Notable releases expected on Monday include:
CarMax, Inc (NYSE: KMX) is expected to report third quarter EPS of $0.54 on revenue of $3.25 billion, compared to last year's EPS of $0.47 on revenue of $2.94 billion.
Verifone Systems Inc (NYSE: PAY) is expected to report fourth quarter EPS of $0.41 on revenue of $483.42 million, compared to last year's EPS of $0.27 on revenue of $432.30 million.
Economics
Monday's economic calendar will be relatively thin with notable releases expected including U.S. industrial production and U.S. manufacturing production.
Tune into Benzinga's pre-market info show with Dennis Dick and Joel Elconin here.
View Comments and Join the Discussion!
Posted-In: Earnings News Emerging Markets Eurozone Futures Commodities Previews Options