Warren Buffett Still Prefers Burgers And iPhones To Tacos And Samsungs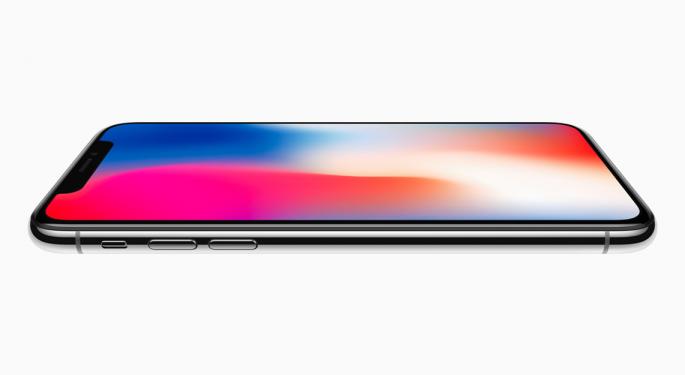 Warren Buffett's Berkshire Hathaway Inc. (NYSE: BRK-A) (NYSE: BRK-B) owns nearly $30 billion in Apple Inc. (NASDAQ: AAPL) shares, yet the 87-year-old billionaire investor doesn't own an iPhone.
The iPhone Over An Android
Buffett's affinity for his old school flip phone is well know. He joked on CNN in 2013 that his flip phone is so old, it's the model that "Alexander Graham Bell gave me." When asked by CNBC's Becky Quick Monday why he hasn't upgraded to a smartphone, Buffett's answer was simple: if he buys an iPhone, it might be a sign that the market is oversaturated.
Of course, the choice between an Apple device and a rival Android device is an easy one to make as an Apple investor. But Buffett said he has respect and admiration for Apple's competitor, Samsung Electronics Co. Ltd. (OTC: SSNLF) and said Samsung could very well be the second-largest profit-earning company on the planet.
Burgers Over Tacos
Buffett is also known for indulging in fast food and was asked if he prefers Chipotle Mexican Grill, Inc. (NYSE: CMG) or Yum! Brands, Inc. (NYSE: YUM)'s Taco Bell chain. Buffett said he prefers neither and visits burger chains instead, including McDonald's Corporation (NYSE: MCD), Restaurant Brands International Inc (NYSE: QSR)'s Burger King and occasionally Wendys Co (NASDAQ: WEN).
When Taco Bell or Chipotle start serving burgers, Buffett will give his opinion on the restaurant chains, he said. Alternatively, he said he would chose whichever of the two Mexican-themed restaurants serves beverages made by his beloved The Coca-Cola Co (NYSE: KO).
Related Links:
Why Does Berkshire Hathaway Report Earnings On The Weekend?
Berkshire Hathaway's 2017: Tax Reform Windfall, Insurance Losses From Hurricanes, Younger Executives Promoted
Photo courtesy of Apple.
View Comments and Join the Discussion!
Posted-In: Becky Quick CNBC hamburgers Taco Bell tacosRestaurants Media General Best of Benzinga