Why Does Berkshire Hathaway Report Earnings On The Weekend?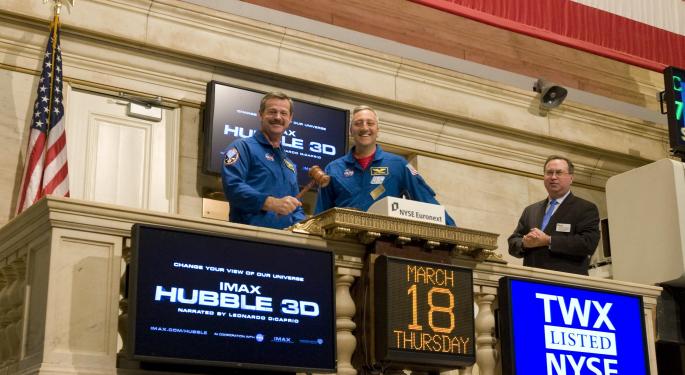 Berkshire Hathaway Inc. (NYSE: BRK-A) (NYSE: BRK-B) CEO Warren Buffett has found one more good reason to continue his company's practice of reporting financial results over the weekend.
A new generally accepted accounting principle will force Berkshire to include the net change in unrealized investment gains and losses in net income figures in its future reports, he said. "That requirement will produce some truly wild and capricious swings in our GAAP bottom line," Buffett said Saturday in his annual letter to Berkshire shareholders.
The Omaha, Nebraska-based conglomerate will "take pains" to explain how to make sense of its financial results, the 87-year-old CEO said. But with instant commentary on television and elsewhere on earnings reports — and a focus on year-over-year GAAP net income — Berkshire will continue to publish financials after hours on Fridays or on Saturday mornings, Buffett said.
"That will allow you maximum time for analysis and give investment professionals the opportunity to deliver informed commentary before markets open on Monday," he said. "Nevertheless, I expect considerable confusion among shareholders for whom accounting is a foreign language."
While Berkshire may be unique in its weekend reporting, it's worthwhile to understand why most companies report before or after trading hours, with the latter preferred over the former.
After The Bell
Companies time their financial releases, which usually have a material impact on the stock price, so the market has time to digest the information. It also ensures a level playing field for market participants with varying degrees of access to information. Others suggest that reporting outside of trading hours helps companies obtain the undivided attention of the financial media and analysts, who might otherwise be preoccupied with the trading session.
When price-sensitive information is released, it can create volatility. An after-the-bell release, which pushes the earnings call into the evening, circumvents news-related stock turbulence.
Berkshire's Weekend Schedule
Berkshire's Friday or Saturday reports are in line with the sentiment of providing a wider window for investors to react. As opposed to the overnight time frame available for most companies, Berkshire gives investors the intervening Saturday and Sunday to process its financial report, filed in the form of Form 10-Q, before making trading decisions based on the information.
The company's 10-Q for the third quarter of 2017 ran for 51 pages. From its beginnings as an investment company, Berkshire grew to become a conglomerate with a diverse portfolio of more than 60 businesses in sectors such as rail transport, retail, banking, insurance, consumer, industrial, utility and energy.
Berkshire has a dual-class share structure, with Class A and Class B shares trading on the New York Stock Exchange.
The Class A shares are pricey and were valued at about $302,000 each as of Friday. Buffett has ruled out a stock split in this category despite the prohibitive price, as he wishes to shut out investors seeking to make short-term gains.
The Class B shares are priced more affordably, with this class of stock trading around $201 on Friday. The Class B shares have 1/1500th the equity of the Class A shares and voting rights equal to 1/10,000th of Class A shares.
Related Links:
How Long Does Buffett Plan On Owning Bank Of America? A 'Long, Long, Long Time'
Here's 8 Other Things To Do While You're In Omaha
NASA astronauts Scott Altman and Mike Massimino of the STS-125 mission ring the closing bell at the New York Stock Exchange on Thursday, March 18, 2010. Photo by NASA via Wikimedia.
View Comments and Join the Discussion!
Posted-In: Warren BuffettEarnings News Education Trading Ideas Best of Benzinga