Barron's Recap: Apple vs. Samsung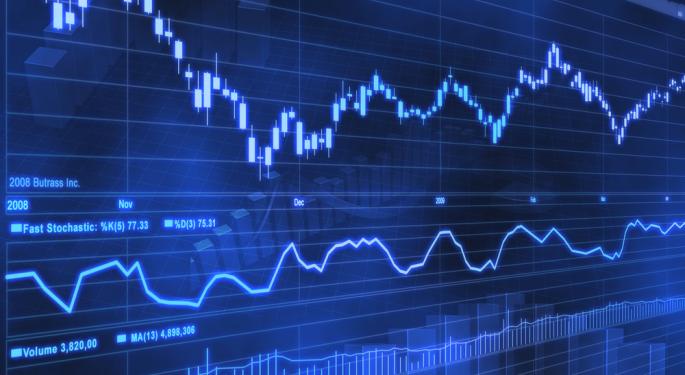 This weekend in Barron's online: the world's two biggest smartphone makers spar in court, and the prospects for Lear, Leucadia, Sparton and Wyndham Worldwide.
Cover Story
"Grudge Match" by Kopin Tan.
Apple Inc. (NASDAQ: AAPL) and Samsung Electronics, the world's two biggest smartphone makers, continue to spar in the courtroom, as well as the marketplace. Together, these two companies will sell almost half of the world's smartphones this year, but they will account for nearly all the profits. Barron's wanted to know, for investors, which will be the better stock to own over the next year? Each stock has more than tripled since 2009, but still is surprisingly cheap. While Apple has the world's largest stock-market value, Samsung, which is traded on the Seoul exchange, is the reigning world champion in terms of technology revenue. Samsung is also the world's biggest TV maker, largest LCD-panel manufacturer and second largest chip maker, behind Intel (NASDAQ: INTC). Still, Samsung is the underdog, but Apple is the more underappreciated stock. See how the two stack up in various categories and which one Barron's thinks comes out on top.
Feature Stories
"Keeping It Simple with ETFs" by Brendan Conway is an ETF special feature in which three well-respected advisors who sat down with Barron's discuss how they choose exchange traded funds, which ones they stay away from and what they see ahead.
In "Check In to This Hotel Stock," Alexander Eule suggests Wyndham Worldwide (NYSE: WYN), the world's largest hotel franchisor and also the world's largest operator of time shares, looks like a good value, with its steadily growing profits and a commitment to returning cash to shareholders.
Andrew Bary's "Big Deal for a Baby Berkshire" examines Leucadia's (NYSE: LUK) acquisition of Jefferies (NYSE: JEF). Leucadia's earnings power should rise, boosting book value, which could lead to an appreciable rise in Leucadia's depressed share price.
Sparton (NYSE: SPA) nearly went under in 2008, says "Sparton's Promising Second Act" by David Englander. The company refocused on higher-margin manufacturing in the defense, medical-device and electronics segments, and its shares could rally 50 percent as earnings increase.
In Jack Hough's "Four Ways to Get Extra Yield Without Extra Risk," readers learn how investors are squeezing out more income from bonds, now that Treasuries yield next to nothing. Bargains can be found in munis, junk bonds, emerging markets and banks bonds.
"Fidelity's Mall Cop" by Sarah Max is a profile of Peter Dixon, manager of Fidelity's Select Retailing fund. He will be visiting different stores on Black Friday and chatting with their employees about where people shop first, how many bags they carry and the size of sale displays.
Andrew Bary has a look at regulatory filings that indicate what Warren Buffett's hired investment hands, Todd Combs and Ted Weschler, have been buying, in "Berkshire's Shopping List." Deere (NYSE: DE) and Precision Castparts (NYSE: PCP) are among recent investments.
Sandra Ward's "Take a Seat, Relax and Enjoy the Ride" suggests that, though auto supplier Lear (NYSE: LEA) recently has had to contend with a dwindling car business, bankruptcy and its reliance on troubled Europe, the road ahead looks smoother.
In "A Debt World Turned Upside-Down," Lawrence C. Strauss interviews Joyce Chang, managing director and head of emerging markets and global credit research at J.P. Morgan Chase (NYSE: JPM) about the outlook for emerging markets funds.
The CEO spotlight is turned on Campbell Soup's (NYSE: CPB) Denise Morrison in "A Can-Do Attitude" by Dyan Machan. In a little more than a year at the helm, Morrison has introduced 100 new products, including a line of hipster-inspired soups under the new Campbell's Go soup brand.
"Paying for Politics" is an editorial commentary by Thomas G. Donlan about the massive spending on behalf of presidential candidates: from whom the money came and how effectively it was used.
Columns
Columns in this weekend's Barron's discuss:
Posted-In: ADP Apple Barron's Berkshire Hathaway campbell soup DeereMedia Trading Ideas Best of Benzinga
View Comments and Join the Discussion!