How A Stock Gets Added To The S&P 500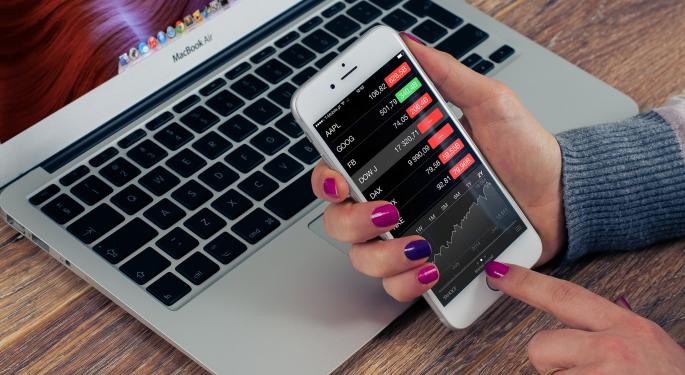 As recently as March 6, S&P Global Inc (NYSE: SPGI) announced that DISH Network Corp (NASDAQ: DISH) will replace Linear Technology Corporation (NASDAQ: LLTC) in the S&P 500, effective March 13. Analog Devices, Inc. (NASDAQ: ADI) completed its purchase of Linear Technology on March 10.
Less than one-fifth of the original components of the S&P 500 Index (instituted on March 4, 1957) continue to be members of the index. The is supposed to be the most dynamic, with constant changes in membership.
A company gaining/losing membership is dependent on its conformity or lack of conformity to the S&P 500's membership qualifications.
U.S. Domicile
All components have to be U.S. companies.
The criteria for considering a company as domiciled in the U.S. include incorporation in the U.S., listing on the NYSE or NASDAQ, the filing of financial reports on Form 10K with the SEC and the majority of assets, employees and revenues being located domestically.
Market capitalization should be $6.1 billion and over, a figure that was revised upward from an earlier $5.3 billion limit on March 10. This condition is pertinent, as the S&P 500 Index is intended to be an index of large-cap stocks.
In 2013, J C Penney Company Inc (NYSE: JCP) was ejected from the S&P 500 when its market cap fell below the then-limit of $5.3 billion.
Half Of Outstanding Shares as Float
At least 50 percent of outstanding shares should be available for trading. Float refers to the number of shares freely available for trading, which is mathematically the number of outstanding shares minus closely-held shares.
Liquidity
The security should have adequate liquidity and reasonable price. Berkshire Hathaway Inc. (NYSE: BRK-A) (NYSE: BRK-B) was only added to the S&P 500 in 2010; the company's stock was pricey, keeping it out of the hands of retail investors.
The inclusion came about only after the Warren Buffett-owned company split its class B shares in the ratio 50-for-1, to facilitate its exchange with the shareholders of Burlington Northern Santa Fe Corp.
Consistent Profit Generators
Companies should have positive as-reported earnings for the most recent five quarters.
When one of these conditions is flouted, a company automatically stands to lose its index membership.
M&A Transactions
Apart from these, as in the case of Linear Technology, M&A that leads to the end of a company's life as a public company would automatically result in its ouster from the index.
Additionally, there are two common criteria that apply to membership in any index. The stock must be relevant to the scope of the index and the company should adhere to all SEC regulations.
Recent Changes Announced in S&P 500's Sibling Indexes
S&P MidCap 400 constituents Advanced Micro Devices, Inc. (NASDAQ: AMD), Raymond James Financial, Inc. (NYSE: RJF) and Alexandria Real Estate Equities Inc (NYSE: ARE) are replacing Urban Outfitters, Inc. (NASDAQ: URBN), Frontier Communications Corp (NASDAQ: FTR) and First Solar, Inc. (NASDAQ: FSLR), respectively, in the S&P 500 Index. The latter stocks will replace the former stocks in the S&P MidCap 400 Index.
S&P SmallCap 600 components Take Two Interactive Software Inc (NASDAQ: TTWO), Masimo Corporation (NASDAQ: MASI) and Coherent, Inc. (NASDAQ: COHR) are replacing Fossil Group Inc (NASDAQ: FOSL), Denbury Resources Inc. (NYSE: DNR) and Vista Outdoor Inc (NYSE: VSTO), respectively in the S&P MidCap 400 Index. The latter stocks will replace the former stocks in the S&P SmallCap 600 Index.
Related Links:
The Trump Playbook: S&P 500 To 2,500 In 2017
6 Market Innovations Younger Than The S&P 500 Index
The Most Overpaid CEOs In S&P 500 Companies That Largely Underperformed The Market
Posted-In: Berkshire Hathaway S&P 500Education Top Stories Markets General Best of Benzinga
View Comments and Join the Discussion!