How To Get A Marijuana Dispensary License: Expert Shares Fundamental Tips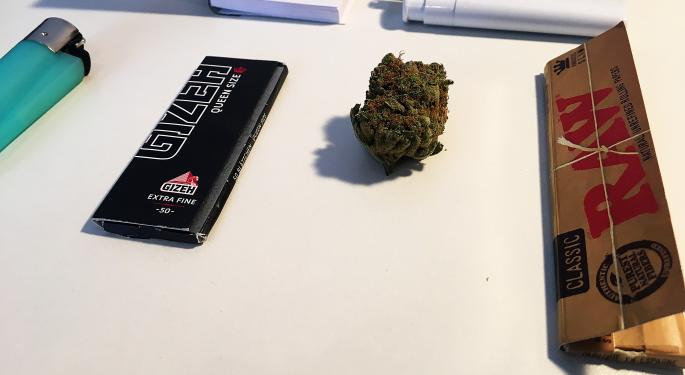 Canna Advisors is one of the top cannabis consulting firms in North America. A few months ago, while discussing his experience helping businesses procure cannabis cultivation, production or retail licenses, founding partner Jay Czarkowski highlighted four things states usually want to see in applicants:
A realistic business plan and financial model.
A good, professional team.
A plan that will also benefit the community, the state and the patients.
A very detailed operational strategy.
Canna Advisors director of client operations, Tyler Stratford, who's played a central role in the opening of the first cannabis businesses in Alaska, Florida, Illinois, Maryland, Minnesota and Nevada, recently spoke with Benzinga.
Find The Right Place
The first thing an entrepreneur needs to do is find a district where there is an active license application process. Once identified, you have to determine what the barriers to entry will be.
Those interested need to learn about the application process, Stratford explained. Is it limited? Is it competitive or merit-based? Is it open?
The next step is to find a brick-and-mortar retail location. No matter the state or application process, the barriers to entry in the cannabis industry tend to be always the same, the expert continued.
Related Link: Millennials Are Smoking Less Weed, But Still Consuming Marijuana: The Rise Of Cannabis Concentrates
"At least initially, it's always either money or real estate. And real estate is a real big barrier because there's a lot of local municipalities that will put up moratoriums regarding dispensaries and cannabis operations," he said. "In addition, there's local zoning issues, so a lot of times you need to get local approval before you can even apply for a license. So, the attitude of that locality might determine how easy [or hard] it is for you to get one of those."
Get Money
Another very important element in a license application is getting your finances in order.
"It's not only about your initial finances, but about having a plan for initial founding, staffing, costs … Even a plan that considers expansion is a good idea," Stratford said. "A lot of that financial modeling is determined by the real estate as well as the application process."
Stratford said, "these are the main issues to start out with if you don't have a license: Figure out where you want a license, identify your barriers to entry there, and then start to nail down a physical address, because that is one thing that every municipality needs to know."
In the second article of this series, we'll share a look at five tips to ensure operational success, once you've procured a license.
View Comments and Join the Discussion!
Posted-In: CanabisCannabis Education Startups Small Business Exclusives Interview General Best of Benzinga