Data Show The Typical Medical Marijuana Consumer Is Upscale, Insured And Physician-Diagnosed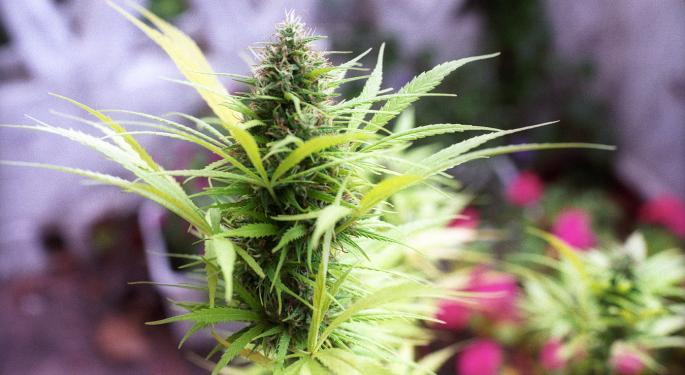 With cannabis legalization across multiple states in the U.S. and other countries around the world, there's been an explosion of research firms looking into the industry. ArcView Market Research became famous for its market-size predictions, Viridian Capital Advisors acquired notoriety for its Cannabis Deal Tracker and Cannabis Stock Index, and New Frontier Data gained a reputation for its extensive (collaborative) reports.
However, few analysts seem to have focused on the consumer-level to the extent that market researchers usually do in other industries. At least, that was the case not too long ago, when Consumer Research Around Cannabis emerged, claiming to be "the only national research firm providing local consumer-level data for the emerging cannabis market."
Unlike other firms out there, CRAC offers insights into cannabis users' consumption habits and other non-marijuana-related conducts, like which cars they drive, how much they make per year, how much their house is worth, what kind of insurance they have, etc.
As the data covers more than 85 markets in the U.S. and Canada, picking a topic and geography to hone into was both easy (in terms of options) and difficult (choices are hard). Looking at some of the information and charts shared by Vice President Jeff Stein, a data set caught Benzinga's eye.
The New York Case
About three months ago, the state of New York finally started permitting the prescription of medical marijuana for the treatment of chronic pain, adding the ailment to a short list that previously included only a few other conditions like epilepsy, HIV, AIDS and multiple sclerosis. Following the policy adjustment, CRAC conducted consumer habits studies in the Buffalo and Albany metro areas, concluding that "an estimated 46,668 adults in the heavily populated Buffalo-Niagara Falls metro area listed the 'treatment of chronic pain' as an important reason for their purchase of medicinal marijuana."
Furthermore, CRAC said, "In the smaller Albany-Schenectady-Troy Capital Region, the number was 28,734 adults, totaling over 75,000 people in just those two metros."
What's more interesting, though, is the deeper analysis of the responses, which counter-intuitively revealed that these medical cannabis users seeking relief of chronic pain are "upscale, insured, and visit a variety physicians."
"This target group is also growing due to the recent changes in state laws, representing a business growth opportunity in New York," a recent report read.
Check out the figures for adults disclosing the use of cannabis for the treatment of chronic pain in three charts – sorted by income, insurance and physicians visited: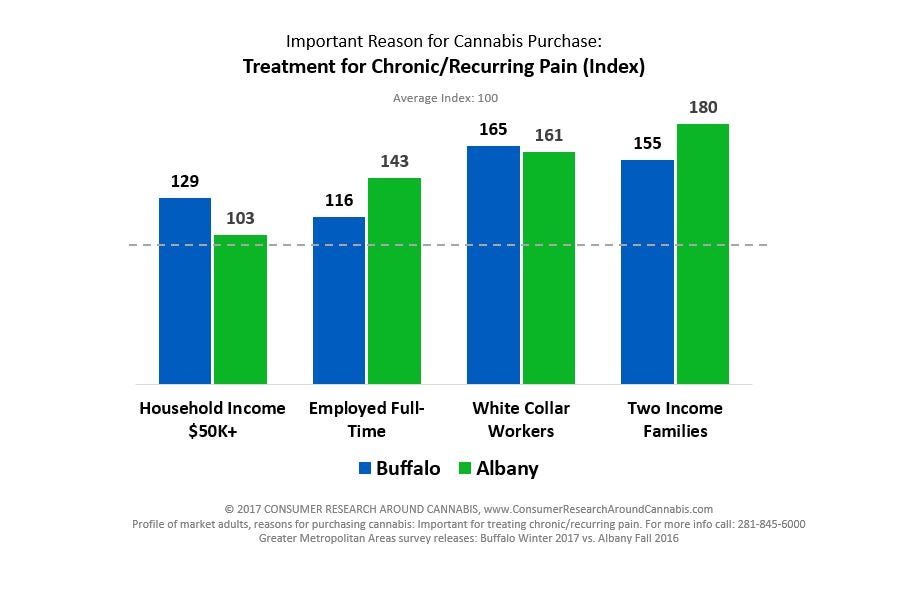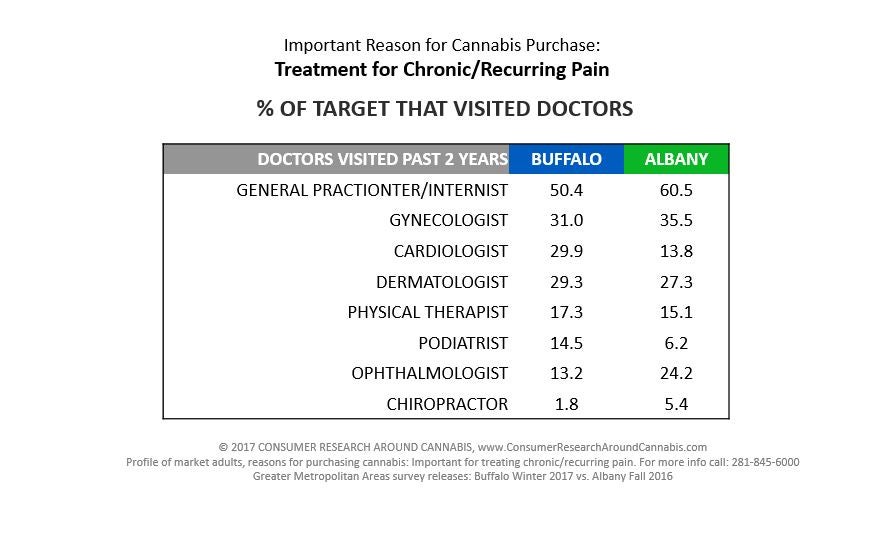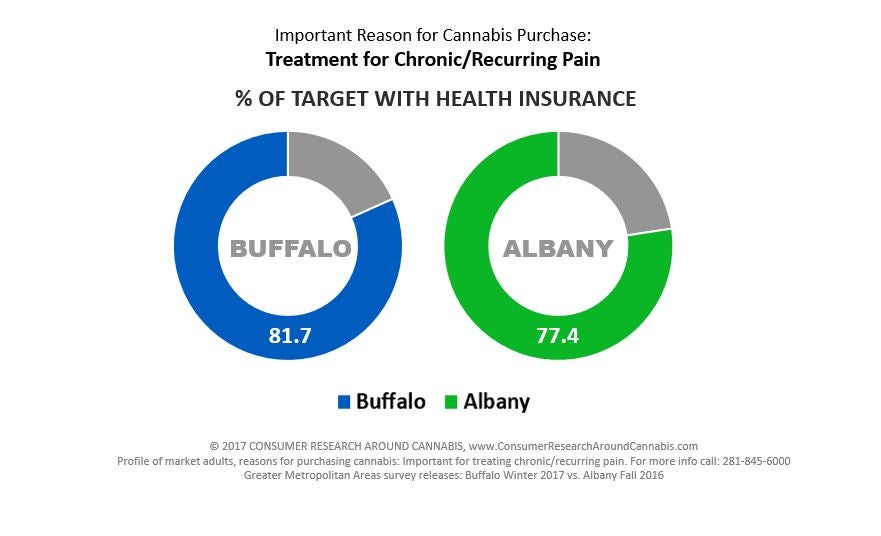 Confirming A Trend
Intrigued by the New York state results, Benzinga reached out to CRAC and asked them to share similar information for other markets in order to find out if the trend of medical marijuana users in legal markets being upscale, insured and physician-diagnosed was confirmed.
"We can't promise this will be the story in every city we look at because people are very different in each part of the country, but we have seen similar results in several other metro areas," Stein told Benzinga before sharing the additional data. "When we focus on the medical side of cannabis, it does seem to skew upscale, for the most part."
However, not every market presented this over-indexing.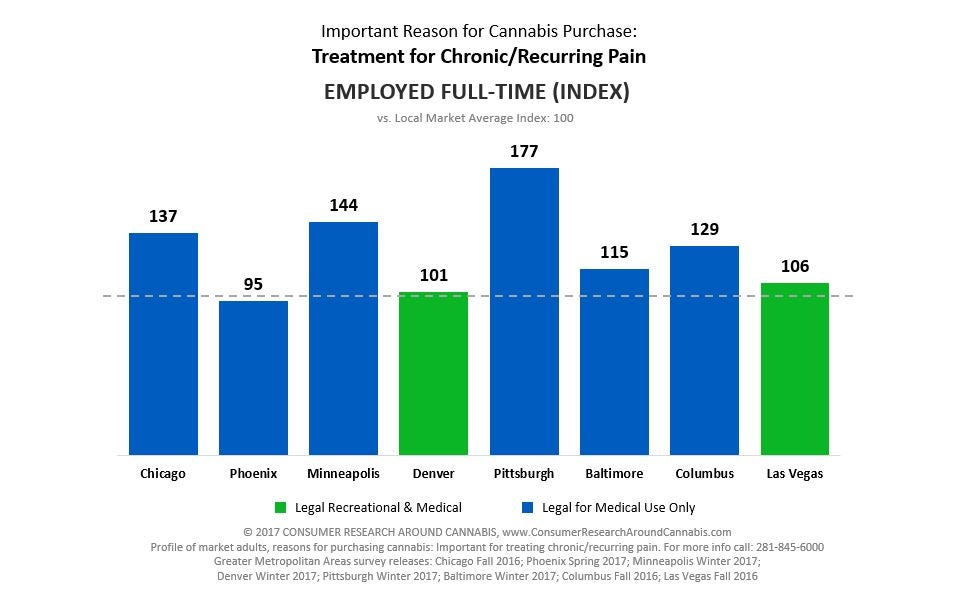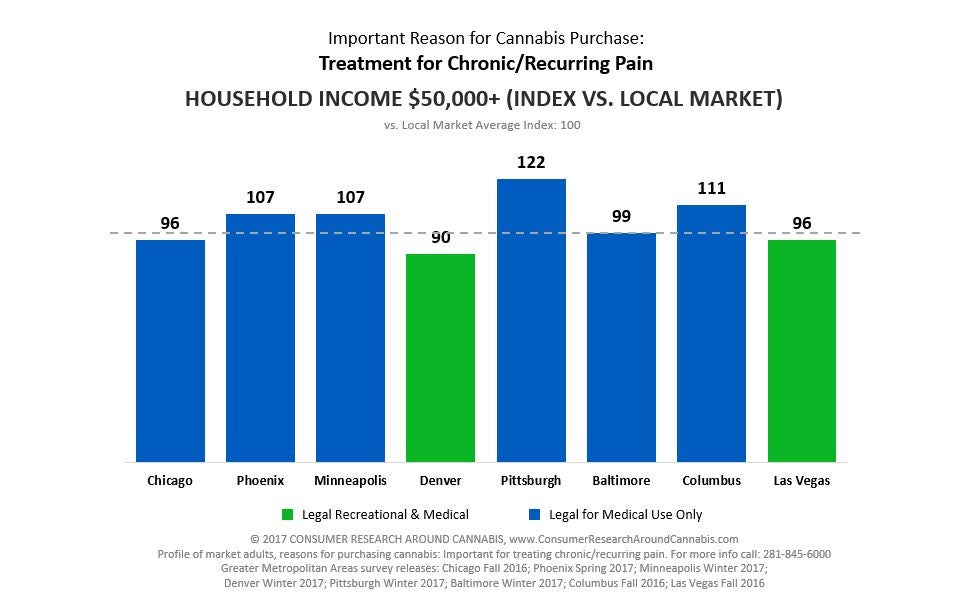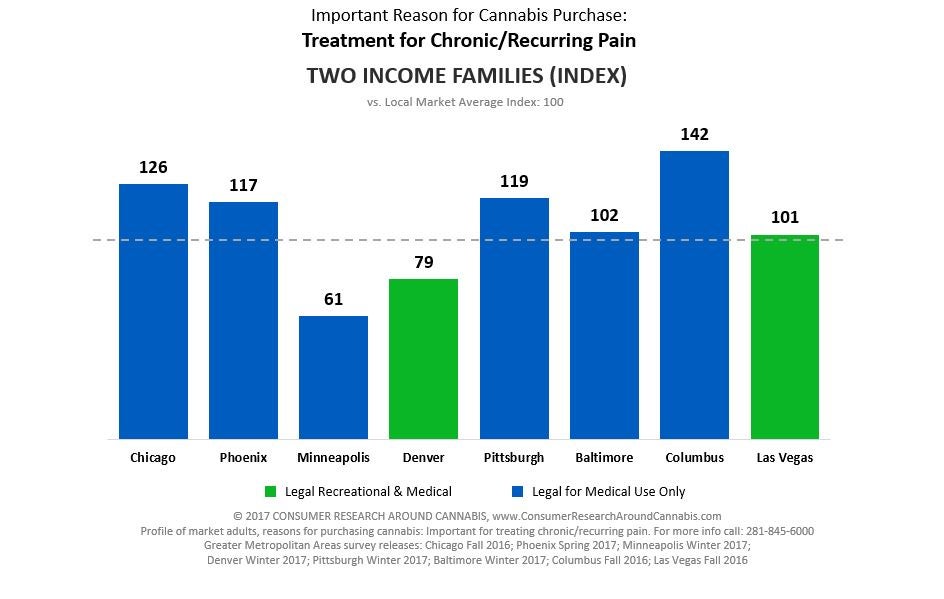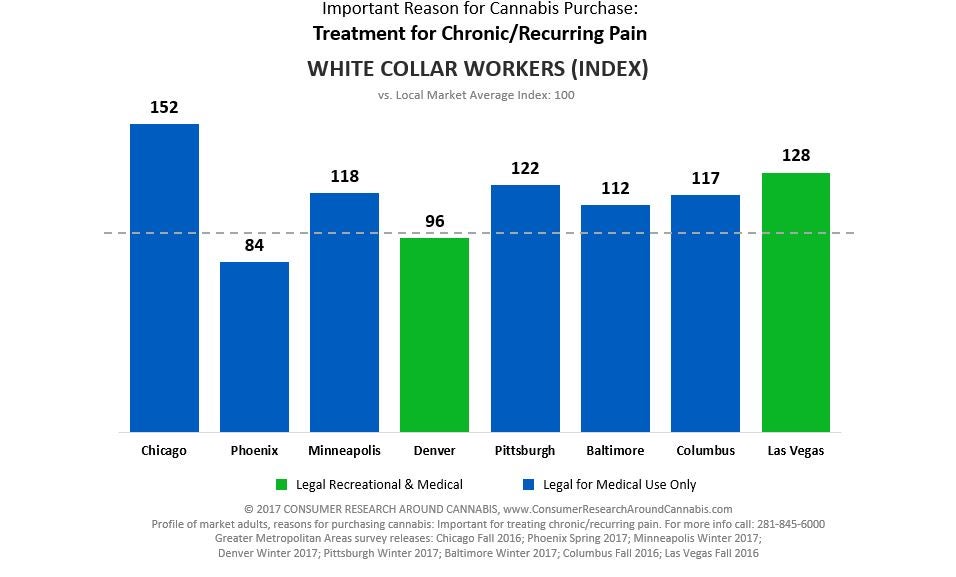 "We suspect that Phoenix's large retiree population has something to do with employment info, and in Denver the maturity of the marijuana market may be suppressing some of the indices since usage is much more common," Stein commented. "An index reflects differences versus the average person in a market, so if it is more likely that the average person is using cannabis in Denver, the indexes will be closer to 100."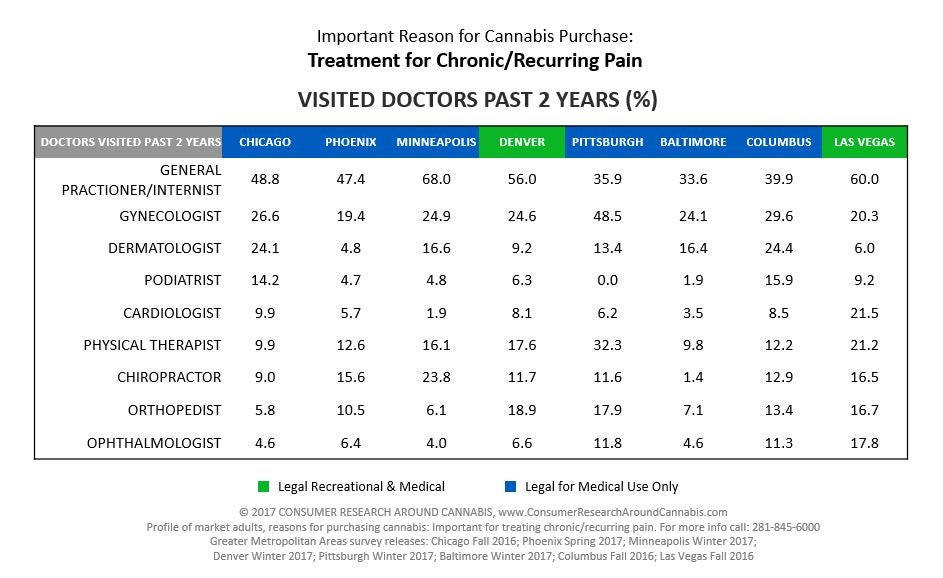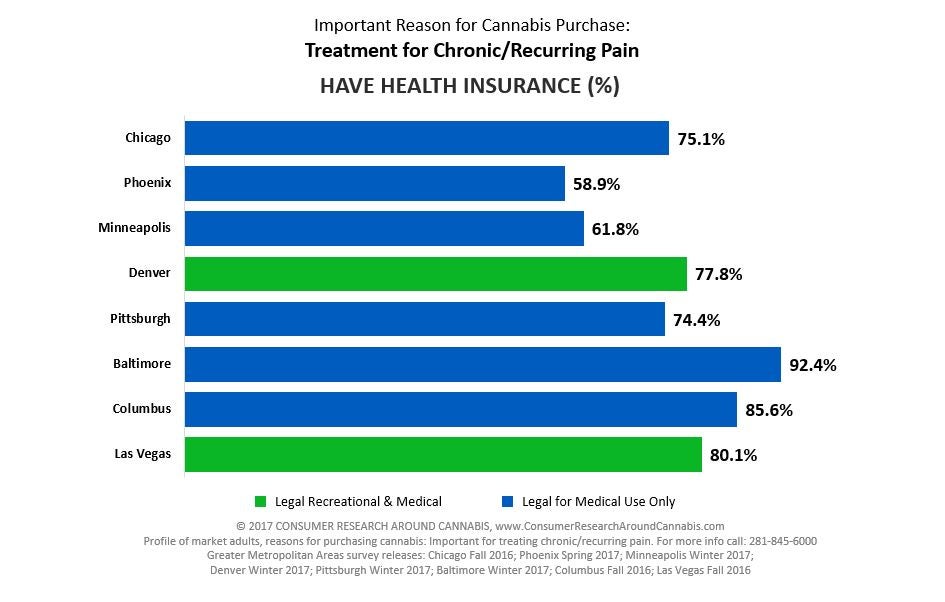 More From Benzinga:
Consumer Study Shows Which Cannabis Brands Are Winning The Design Race And Why
Marijuana Could Help Treat Alzheimer's: Here's How It Would Work
Image Credit: Javier Hasse
View Comments and Join the Discussion!
Posted-In: Cannabis News Health Care Politics Topics Crowdsourcing Legal Events Best of Benzinga