Barron's Recap (12/22/12): Betting on Europe in 2013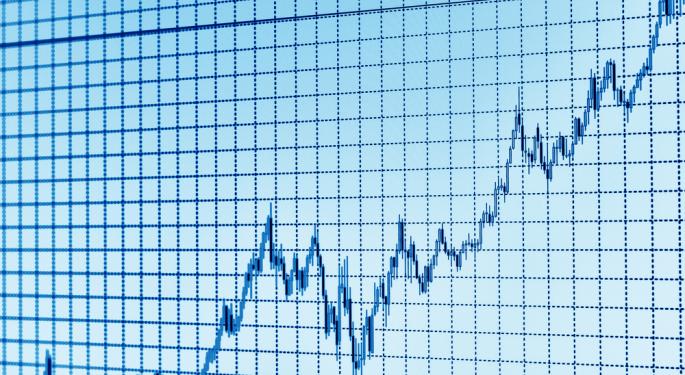 This weekend in Barron's online: the outlook for European stocks in 2013, the prospects for PNC Financial Services and Central Garden & Pet, uncovering the hidden potential for higher corporate earnings, and a fresh look at Washington, D.C.
Cover Story
"Europe on Sale" by Jonathan Buck.
Europe's sovereign-debt crisis is far from over, and protesters continue to rail against government-imposed austerity in Greece and Spain. However, doubts about the eurozone's sustainability have been all but put to rest.
Some investors think that European stocks could rally up to 20% in 2013, due to global growth and their cheap valuations. Barron's offers suggestions for where to shop and what to buy. Many European companies took advantage of the recession to clean up their balance sheets, cut costs, trim capital expenditures and amass cash.
The weaker euro is expected to help boost corporate earnings between five percent and 10 percent in 2013. Undervalued companies with minimal downside risk include Volkswagen; European Aeronautic Defence & Space (EADS), parent of Airbus; miner Rio Tinto (NYSE: RIO); ad agency WPP (NASDAQ: WPPGY); luxury goods company LVMH Moët Hennessy Louis Vuitton; and French telecom Vivendi.
Sectors such as autos and media are expected to benefit from higher profit margins, while oil and gas companies could face head winds. Insurers are likely to outperform banks as bond yields start to rise.
Feature Stories
"Learning to Love PNC" by Jacqueline Doherty suggests that Pittsburgh-based PNC Financial Services (NYSE: PNC) may be due some respect from Wall Street. The bank could benefit from higher fees and renewed loan growth in 2013.
In "A Paws That Refreshes," David Englander takes a look at Central Garden & Pet (NASDAQ: CENT). The Walnut Creek, California-based company has been punished by Wall Street due to delays in its restructuring, but that may create an opportunity for patient investors.
Bill Alpert's "Mystery: Who's Buying All Those RVs?" says that, though recreational-vehicle maker Thor Industries (NYSE: THO) has made tremendous sales gains in the past two years, one has to wonder how many of those RVs will end up sitting on dealers' lots.
The hidden potential for higher earnings from EMC (NYSE: EMC), Expedia (NASDAQ: EXPE), Microsoft (NASDAQ: MSFT) and Terex (NYSE: TEX) is the focus of in "Four Stocks Gushing Free Cash Flow" by Jack Hough. When free cash flow greatly exceeds earnings, it may be a promising sign.
In Michael Shari's "A Big Texan Invests Small," is a profile of Eric Marshall, manager of the Dallas-based Hodges Small Cap Fund. The fund is up more than 20 percent this year, beating the Standard & Poor's 500's less than 17 percent return.
"A Short Story for a Long Winter's Night" by Lawrence C. Strauss is an interview with short seller Jim Chanos, who sees big trouble looming for leveraged natural-gas producers. He also shares why he is wary of Brazil's Petrobras (NYSE: PBR) and Vale (NYSE: VALE).
Advisor Raj Bhatia explains what he will do once the fiscal-cliff debate is resolved, in Alexander Eule's "A Merrill Lynch Reality Show." Bhatia also shares why he favors stocks and "real" assets such as gold and real estate.
Richard C. Morais's Penta article "Navigating the New D.C." suggests that Washington and its suburbs, which are now "the greatest wealth-creating epicenter in the country," are well worth a fresh look.
"An Expansive View" is an editorial commentary by Thomas G. Donlan in which he says that natural gas is so important it ought to be priced in a world market.
Columns
Columns in this weekend's Barron's discuss:
The mind-set of Washington politicians
A smart way to play gold-mining stocks
The fiscal cliff's effect on tax filings and refunds
Tech stock winners and losers in 2012
The year in emerging markets
The famous Moleskine journals are now an app
A 2012 mutual fund roundup
The best and worst ETF calls of the year
Online Exclusives
This weekend's Barron's online exclusives include:
"Nike Hits Its Stride" by Teresa Rivas. The sale of its Umbro and Cole Haan brands hurt Nike's (NYSE: NKE) fiscal second-quarter profit, and revenue for the quarter ended November 30 fell short of analysts' consensus estimate.
But encouraging full-year guidance and two straight quarters of better-than-expected gross margins helped push the stock more than four percent higher on day when the markets were down. Why the shares may yet run higher.
View Comments and Join the Discussion!
Posted-In: Airbus Barron's Boeing Central Garden & Pet EADS emcShort Sellers Media Best of Benzinga