10 Best Stocks Of 2017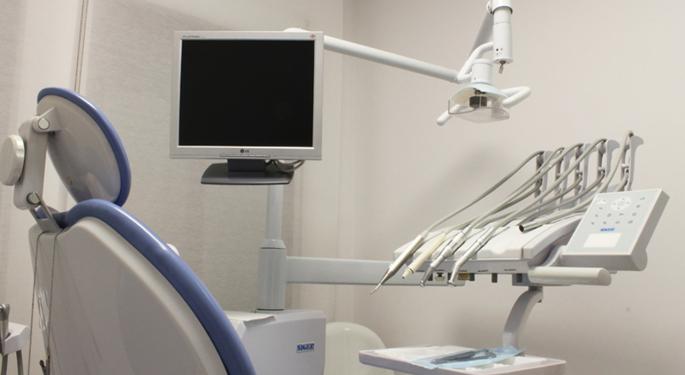 The S&P 500 delivered one of its best years in recent history in 2017, finishing the year up 19.8 percent. Most U.S. investors had a lot of winners in their portfolios this year, but some stocks certainly performed better than others.
Here's a look at the 10 best-performing stocks in the entire S&P 500 in 2017.
1. Align Technology, Inc. (NASDAQ: ALGN)
Align has benefitted from a secular growth trend in orthodontics, and the stock finished 2017 up 135.6 percent, the best performance in the entire S&P 500.
2. NRG Energy Inc (NYSE: NRG)
NRG stock jumped nearly 23 percent in a single day back in July when the company announced a plan to cut costs and eliminate debt by divesting much of its renewable energy assets. The stock finished 2017 up 128.4 percent.
3. First Solar, Inc. (NASDAQ: FSLR)
After years of disappointing returns, First Solar investors got what they were waiting for out of the stock in 2017. Stabilizing panel prices and protectionist policies in Washington drove a 112.9 percent gain for First Solar on the year.
4. Vertex Pharmaceuticals Incorporated (NASDAQ: VRTX)
Vertex rode the wave of positive data from a triple combination study of cystic fibrosis drug candidates VX-152, VX-440 and VX-659 to a huge 105.2 percent gain in 2017.
5. Wynn Resorts, Limited (NASDAQ: WYNN)
After more than a year of revenue declines in Macau due to a government crackdown on corruption, the world's largest gambling hub bounced back in a big way in 2017. Macau reported double-digit gaming revenue growth in each of the first 11 months of the year, sending Wynn shares higher by 94.7 percent.
6. Alcoa Corp (NYSE: AA)
Rising interest rates are typically good news for commodity prices, and the aluminum giant has benefitted in a major way in 2017. Alcoa stock gained 92.8 percent on the year.
7. Micron Technology, Inc. (NASDAQ: MU)
It was another exceptional year for the semiconductor industry, as artificial intelligence, online gaming, and cryptocurrency mining helped support prices and demand. Micron finished the year up 90.7 percent.
8. Boeing Co (NYSE: BA)
Commercial plane deliveries increased by 7 percent in 2017 and backlog ticked higher by 2.6 percent. Boeing rode the wave to a 90.3 percent gain on the year.
9. Paypal Holdings Inc (NASDAQ: PYPL)
Paypal's mobile payment volume jumped 54 percent in the most recent quarter, and the payment business seems ripe for disruption. Paypal stock finished the year up 87.9 percent.
10. D. R. Horton Inc (NYSE: DHI)
The housing market caught fire in 2017, with new home sales reaching 10-year highs in October. D. R. Horton, the nation's largest homebuilder, gained 87.8 percent on the year.
Related Links:
Here Are Jefferies' Top 13 Tanker Picks For 2018
View Comments and Join the Discussion!
Posted-In: Education Top Stories Markets Movers General Best of Benzinga