Capital Structure 101: What Different Shareholder Classes Mean For Investors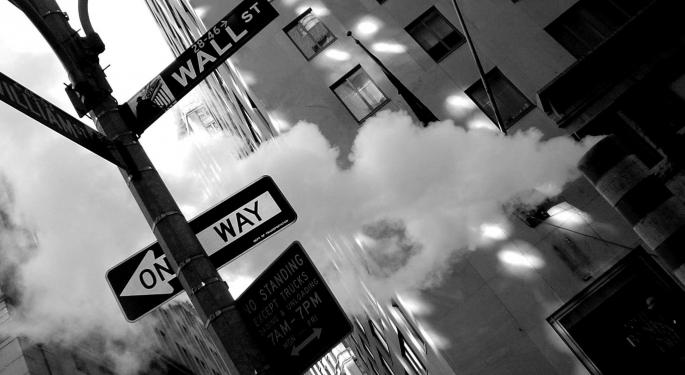 Should General Motors Company (NYSE: GM) split its stock? According to David Einhorn-founded hedge fund Greenlight Capital in a recent presentation, there's a case for two classes of GM shares to unlock value.
The Problem And The Solution
The firm's contention was GM stock trades at a significant discount to intrinsic value despite its fundamentally strong operations.
Greenlight suggested that GM distribute a second class of shares, which it called a dividend share, on a tax-free basis. Meanwhile, the existing shares, called capital appreciation shares, would be entitled to the earnings in excess of dividends declared on the dividend share, including all future growth.
Einhorn has proposed a similar plan for Apple Inc. (NASDAQ: AAPL) in 2013 when he proposed creating a class of shares called "perpetual preferred shares," which would pay a dividend ($2 per share) lower than Apple's then-dividend of $10.60 per share and valued at under $50. The stock was trading at around $500 then. The activist investor's logic was to rope in a new class of investor seeking a safe income avenue in order to buoy the sagging stock.
Even as Einhorn vouches for different shareholder classes, Benzinga looked at the logic behind creating new categories of shares. Before plunging into the topic, it is worthwhile to understand capital structure.
Capital Structure
Capital structure broadly refers to how a company finances its business — the proportion of equity and debt the company employs to fund its financing requirement. The equity component is further split as contributed capital, money invested in exchange for ownership and retained capital, which a company sets aside from the profits it has generated over the past few years.
Classes Of Shares
The shares issued to raise capital can be a common stock or a preferred stock. Preferred stocks are given priority during dividend payment or in the eventuality of liquidation. The common stock, depending on the level of voting rights shareholders are vested with, can be further divided into class A and class B shares.
Class A shares are often vested with more voting rights than Class B shares, which gives the former more say in electing the board of directors or in strategic decisions adopted by the company. This differentiation helps to retain ownership control among a select few people, usually the insiders.
When there is an instance of a hostile takeover, the class of share with more voting power can help ward off the raider, given that they have majority voting rights despite owning a less proportion of the outstanding shares.
However, most classes of shares have the same rights to profits and ownership.
Companies With Dual Class Of Common Stock
Most tech companies opt to have the dual class structure with the primary motive of retaining voting control. Facebook Inc (NASDAQ: FB), Zynga Inc (NASDAQ: ZNGA), Groupon Inc (NASDAQ: GRPN) and Box Inc (NYSE: BOX) are a few companies who went the dual class stock structure way.
Google's No-Voting Right Class C Shares
Alphabet Inc (NASDAQ: GOOG) (NASDAQ: GOOGL) has another class of shares called the Class C shares, which came into being after the split in April 2014. Google's Class A share has one vote, Class B shares, owned by the founders, are vested with ten votes and the Class C shares have no voting right. The Class A shares trade under the ticker symbol GOOGL and the Class C shares under the ticker symbol GOOG.
The company's latest 10-K filing revealed that as of Jan. 26 it has 297.12 million Class A common stock, 47.49 million Class B shares and 346.83 million Class C shares.
Thus, Class B shares will have 471 million votes compared to Class A share's 297 million votes, giving the Class B shares roughly 61 percent of the voting power.
More often, among the publicly traded Class A and Class C shares, the former trades at a slight premium over the latter, which suggests that the markets see the one with voting power as more lucrative to own.

Source: Y Charts
Google's logic in issuing the Class C share is to fund its M&A needs and award stock options without diluting voting rights. During the announcement of the split, the company had to induce people to invest in its Class C shares by promising to compensate if the price difference between the Class A and Class C shares diverge by more than 2 percent.
Incidentally, Facebook has secured shareholder approval for issuing Class C share at its shareholder meeting in June 2016, although it is yet to issue the shares.
Other Companies With Dual-class Voting Shares
Berkshire Hathaway Inc. (NYSE: BRK-A) and (NYSE: BRK-A), with Class A shares having 1/10th interest in the company but only 1/200th of voting power.
Echostar Corporation (NASDAQ: SATS)'s CEO Charlie Ergen owns a 43.4 percent stake in the company through his holding of Class B shares but has 63.6 percent of the voting rights.
Ford Motor Company (NYSE: F) uses the dual-class structure to give its founding family more voting power.
Related Links:
One Of The World's Most Powerful Women, Fidelity Personal Investing President Kathleen Murphy, To Tell Her Story At The Benzinga Global Fintech Awards
View Comments and Join the Discussion!
Posted-In: Charlie Ergen class A shares class B sharesEducation Top Stories Markets Trading Ideas General Best of Benzinga