Coattail Investing: How To Trade Like David Einhorn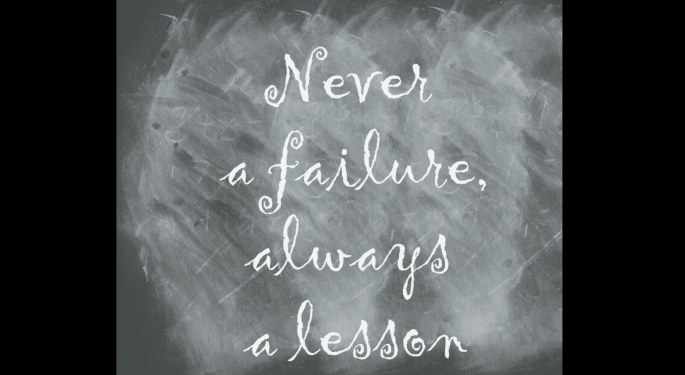 One of the best things about being a retail investor is that there is no penalty for cheating off of the smart kids. Thanks to SEC disclosure laws, hedge funds must reveal every stock they own on a quarterly basis, and retail investors can take the chance to study and mimic some of the greatest minds on Wall Street.
Wisdom Of Einhorn
Greenlight Capital's David Einhorn is certainly one of those minds. In the two decades since Einhorn formed Greenlight back in 1996, the fund has delivered annualized returns of around 16 percent.
You can't blame retail investors for chasing after those kids of gains. But what does it mean to invest like Einhorn? Luckily, the man has been extremely generous about sharing his investing philosophy over the years.
Words To Live By
"On my best days, I fancy myself a combination of Dad's persistence/patience and Mom's toughness/skepticism," Einhorn once said of what makes him so successful.
Related Link: Apple Investment Strategies: As Icahn Sells, Buffett And Einhorn Load Up
Stock Picking: Theory In Practice
When it comes to picking stocks, Einhorn once wrote that he starts by identifying the factors that result in a stock being mispriced.
"Once we have a theory, we analyze the security to determine if it is, in fact, cheap or overvalued. In order to invest, we need to understand why the opportunity exists and believe we have a sizable analytical edge over the person on the other side of the trade," he stated.
Once Einhorn finds a stock he likes, he's not timid about taking a large position. In fact, Einhorn's attitude on diversification is somewhat unique among his peers.
"It's hard to find long ideas that are ones or twos or shorts that are nines or tens, so when we find them, we decided that Greenlight would have a concentrated portfolio with up to 20 percent of capital in a single long idea," Einhorn once said.
Remembering Risk Management
Despite his aggressive approach, Einhorn also puts plenty of effort into risk management as well.
"Securities should be sufficiently mispriced, so that if we are right we will do well, but if we are mostly wrong, we will roughly break even," he stated.
Einhorn also has a unique take on why long-term value investors should always consider jumping in to buy stocks anytime there's a major market pullback or recession.
"Market extremes occur when it becomes too expensive in the short-term to hold for the long-term," Einhorn once said. "One of the things I have observed is that American financial markets have a very low pain threshold."
An Easier Way
While retail investors can use these bits and pieces of Einhorn's investment philosophy in attempt to find stocks on their own, they can also simply just buy what Einhorn buys. As of the fourth-quarter 2016, some of Greenlight's largest holdings were General Motors Company (NYSE: GM), Apple Inc. (NASDAQ: AAPL), AerCap Holdings N.V. (NYSE: AER) and Time Warner Inc (NYSE: TWX).
Posted-In: David Einhorn Greenlight CapitalAnalyst Color Education Hedge Funds Top Stories Trading Ideas General Best of Benzinga
View Comments and Join the Discussion!