The Week Ahead In Biotech: Conferences, PDUFA Dates, Clinical Trial Results And IPOs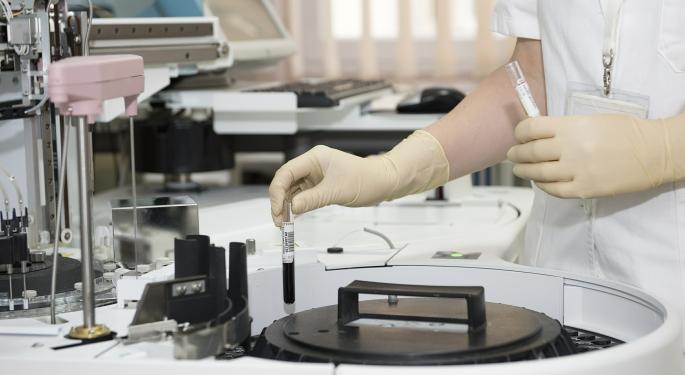 Biotech shares saw further momentum last week, following up on the gains of the previous two weeks.
Will the momentum continue in the upcoming week? Here are the catalytic events that could drive the sector.
Conferences
American Society for Bone and Mineral Research, or ASBMR, 2018 Annual Meeting – Sept. 28 – Oct. 1 in Montréal, Québec, Canada
12th International Conference on Endocrinology,Diabetes and Metabolism – Oct. 1-2, in Osaka, Japan
12th International Conference on Allergy, Asthma & Clinical Immunology – Oct. 1-2, in Moscow, Russia
3rd World Congress on Pediatric Neurology and Pediatric Surgery – Oct. 1-2, in Osaka
13th World Conference on Neurology and Neuromuscular Disorders - Oct. 1-2, in London
Cantor Global Healthcare Conference – Oct. 1-3, in New York City

Invest in IPO shares before the stock hits the market with ClickIPO. Check it out here

Ladenburg Thalmann 2018 Healthcare Conference – Oct. 2, in New York City
3rd International conference on Neuroscience, Neuroradiology & Imaging – Oct. 3-4, in Osaka
2nd International Conference on Cancer Biology, Therapeutics and Drug Discovery & Delivery – Oct. 3-4, in Los Angeles
10th Annual Congress on Biomarkers, Clinical Research & Therapeutics – Oct. 3-4, in Los Angeles
American Heart Congress - CVD – Oct. 5-6, in Los Angeles
4th International Conference on Wound Care, Wound Nursing, Tissue Repair & Regenerative Medicine - Oct. 5-6, in Los Angeles
World Congress on Fetal and Maternal Medicine - Oct. 5-6, in Osaka
PDUFA Dates
Roche Holdings AG Basel ADR (OTC: RHHBY)'s Genentech unit awaits FDA nod for an expanded indication for its Hemlibra. Hemlibra has already been approved for routine prophylaxis to prevent or reduce the frequency of bleeding episodes in adults and children with haemophilia A with factor VIII inhibitor. This time around the company is seeking clearance for treating adults and children with haemophilia A without factor VIII inhibitors. The PDUFA date is set for Thursday, Oct. 4.
The FDA is set to rule on Bausch Health Companies Inc (NYSE: BHC)'s NDA for its plaque psoriasis treatment IDP-122 lotion Friday, Oct. 5.
Ionis Pharmaceuticals Inc (NASDAQ: IONS), and its affiliate Akcea Therapeutics Inc (NASDAQ: AKCA) look ahead to FDA approval of their Inotersen, a RNA-targeted therapeutic for hATTR amyloidosis. PTC Therapeutics, Inc. (NASDAQ: PTCT) has a collaboration agreement to market Inotersen in Latin America. The PDUFA date for Inotersen, which has already been approved in the EU, is set for Saturday, Oct. 6.
Paratek Pharmaceuticals Inc (NASDAQ: PRTK)'s broad spectrum antibiotic Omadacycline is being evaluated by the FDA for two indications, namely Community-acquired pneumonia, or CAB, and acute bacterial skin and skin structure infections, or ABSSSI. The company indicated the PDUFA date is likely to be in early October.
See Also: Aldeyra's Dry Eye Disease Aces Mid-Stage Trial, Stock Soars
Clinical Trial Results
Unum Therapeutics Inc (NASDAQ: UMRX) is set to present Sept. 30 initial Phase 1 data for its ACTR707 in combination with Roche's Rituxan for treating non-Hodgkin lymphoma.
Viking Therapeutics Inc (NASDAQ: VKTX) is due to present already-released Phase 2 data for its acute hip fracture treatment VK5211 at the ASBMR 2018 annual meeting on Sept. 30. Recently, the company reported positive results for its non-alcoholic fatty liver disease candidate.
Protalix Biotherapeutics Inc (NYSE: PLX) will present preliminary Phase 3 open label data for its Fabry disease treatment Pegunigalsidase alfa on Oct. 5.
Audentes Therapeutics Inc (NASDAQ: BOLD) is due to release updated Phase 1/2 data for AT132, its treatment candidate for X-linked myotubular myopathy on Oct. 5.
IPO
Guardant Health, which develops non-invasive blood-based cancer diagnostics tests, is set to offer 12.5 million shares in an IPO, with an estimated price range of $15 to $17. The shares are to be listed on the Nasdaq under the ticker symbol GH.
Kodiak Sciences will offer 9 million shares priced between $13 and $15 in an IPO. The company, which develops anti-VEGF inhibitors for wet AMD, plans to list the shares on the Nasdaq under the ticker symbol KOD.
Posted-In: Biotech News Health Care Previews FDA IPOs Top Stories Trading Ideas Best of Benzinga
View Comments and Join the Discussion!