Weed Vs. Opioids: Nontraditional And Traditional Biotech Take On Wall Street, But Who's Winning?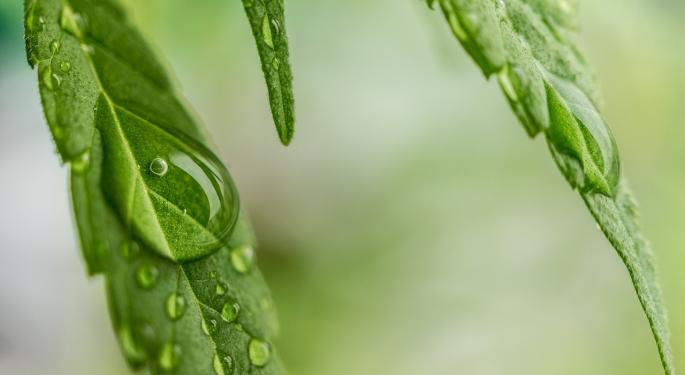 As an increasing number of U.S. states legalize cannabis in one form or another and start to reap the economic and societal benefits of revised policies, support for marijuana legalization among the population (and even among police agents) continues to surge.
On the other hand, as the opioid epidemic keeps crippling the nation, public opinion is turning against these drugs and, on occasions, the companies that make them, like Pfizer Inc. (NYSE: PFE), Insys Therapeutics Inc (NASDAQ: INSY) and Johnson & Johnson (NYSE: JNJ).
Cannabis Vs. Opioids
Hedge fund expert Don Steinbrugge explained in a recent Benzinga article that stock valuations are basically determined by two components: financials (like earnings or sales) and the sentiment of the market. This could bode well both for opioid makers seeing strong sales and for cannabis companies feeling the backing of the public.
But, who's actually doing better this year?
Below is a look at year-to-date performances for opioid-makers. It should be noted, though, most of these companies do not rely solely on the sale of opioid-based pharmaceuticals. Also keep in mind many of these stocks started the year at very low points, so gains might not be as significant as the escalation percentages could suggest.
AbbVie Inc (NYSE: ABBV), up 4.5 percent.
Abbott Laboratories (NYSE: ABT), up 14.45 percent.
Johnson & Johnson, up 7.5 percent.
Pfizer Inc., up 4.5 percent.
Novartis AG (ADR) (NYSE: NVS), up 4.85 percent.
Insys Therapeutics Inc, up 20.2 percent.
Endo International plc - Ordinary Shares (NASDAQ: ENDP), down 32.2 percent.
Depomed Inc (NASDAQ: DEPO), down 31.5 percent.
On the other hand, cannabis stocks had a great 2016, as reflected by the 236.1 percent spike the Viridian Cannabis Stock Index experienced. So, many shares started 2017 trading at elevated valuations; since that moment, comments out of the Trump administration have taken a toll on the market. Here's how some of the most popular (non-penny) stocks in the space have been faring.
Although performance was mixed in both industries, the average and median for cannabis stocks comfortably outpace those for opioid makers.
Beyond the public, experts and cannabis industry insiders seem to agree on the idea of marijuana providing an interesting alternative to opioid painkillers.
"I think [...] cannabis is proving to be a very powerful tool in both fighting addiction as well as creating alternatives the use of opioids, or at least reducing opioid usage for pain. And also, when there is such an opioid epidemic in the country, it becomes more and more difficult to justify a war on cannabis, since it's a misuse of resources," ArcView Group's Troy Dayton recently told Benzinga.
More From Benzinga:
Meet The Startup Behind The Video Content You See On NatGeo, CNN, NBC, Discovery And Others
How Family Office Manager Julio Gonzalez Is Helping Keep Jobs In The U.S. Using Tax Engineering
Cannabis Expert On Marijuana Legalization: Rhode Island, Texas Might Be Next, Vermont Will Have To Wait
View Comments and Join the Discussion!
Posted-In: Biotech Cannabis Long Ideas News Emerging Markets Health Care Politics Topics Best of Benzinga